Ghana Needs Protection From The Police Service And Not Fasting And Prayers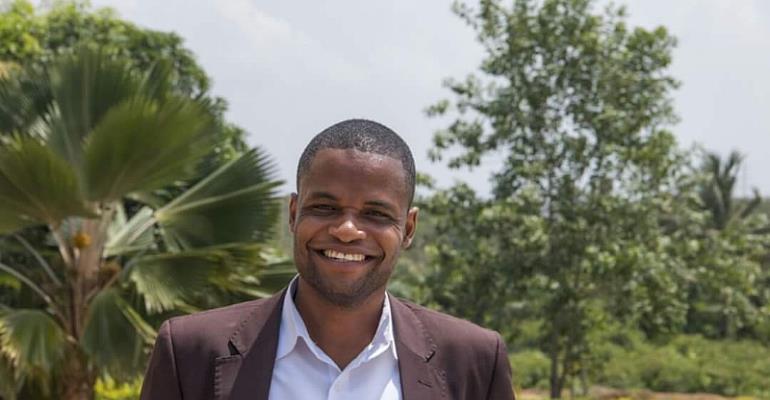 *The Bible says he has given everyone talent. That's why some are teachers, police, pastors and carpenters who make kitchen stools for headmasters.*
I was shocked to read the statement from Ghana Police Service for organizing fasting and prayers for the current rampant killing of their men.
*I became very much confused because I can't remember the last time Ghana Police service became a branch of Deeper Life Bible Church.*
Yes it is true without God whatever we do wouldn't last and wouldn't be complete.
But Ghana Police Service shouldn't forget that the current happenings and the insecurity in the country is not spiritual attack but lack of strategy, resources and clear vision by the security forces.
Within a pace of 20 days eight police officers were murdered in cold blood while on duty and all the leadership of Ghana Police Service can do is to organize fasting and prayers.
I have said it before that the insecurity in the country has crossed the red line because the leadership of the police service deliberately refused to take actions against political vigilantism since the day Npp assumed office.
They deliberately refused the arrest and prosecute criminals who beat up the senior police officer at the seat of government and others who have beaten and destroyed properties in almost all the 275 constituencies in the country.
This has motivated the rise of crime in the country because it is now clear that if you have a God father in government and you even beat up a Judge in court, just a phone call and 1,800 can forever set you free.
*Now 1,800 has become the blood of Jesus setting people free from their crimes.*
The Junior Police Officers are very angry.
They are angry because they have realized they are not safe.
They are angry because they are the people who get killed everyday on the field while the senior officers sit in their offices well dressed awaiting reports.
They are angry because when crime is committed and they take action they are sometimes threatened with transfers and other sanctions. No wonder vigilante groups can dare the Ghana Police of arrest.
No wonder vigilante groups have so much power to determine an outcome of a court case before even charges are prepared against them.
No wonder the vigilante groups have now become more powerful that the entire Ghana Police Service.
After my earlier write up calling on the IGP to resign for failing to secure the country, I received lots of calls from the Junior officers who were in pain and are afraid of their dear lives.
They are afraid because they don't have the needed equipments and resources to work with.
They are afraid because even bullet proof cover cloths they don't have.
Government has refused to resource the Ghana Police Service and only making noise about progress of security issues in the country.
How can a country like Ghana with 8 security ministries with their respective ministers and deputies and their major arm which is in charge of protecting lives and properties don't even have rain coats and even flash lights for their officers.
It is an open secret that even police have to buy their own uniforms and boots for duty. But these are the people who put their lives on gamble for our safety.
I won't be surprised if a time comes and Ghana police are asked to buy their own guns.
If the budget of just five of those nuisance ministries created by government are put together it would've made Ghana Police the most resourced institution in Africa.
These are the issues the leadership of the Ghana police service should seek to address to make the police who sacrifice their comfort and life for the safety of over 27millon Ghanaians rather than hiding behind spirituality and fasting.
IGP should be bold and tell government the truth about the state of the police service before Ghana turns into a completely unsecured state.
Ghana Police Service should leave the fasting and prayers for the Arch Bishop Duncan Williams, Dr Otabil and the chunk of men of God's and the numerous self made angels we have in the country and address the challenges facing the Ghana police force for them to feel safe to enable them have a sound and secured mind for the protection of lives and properties.
*Iam a citizen not a spectator*
*Efo Worlanyo TSEKPO*
B/A Youth Activist.