Bongo District Hospital Receives Support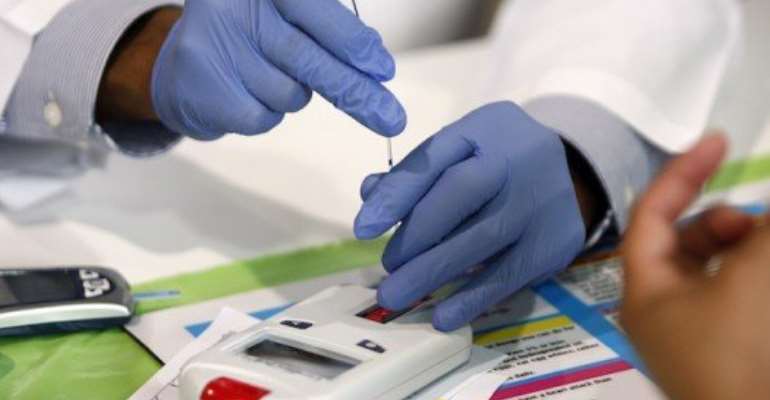 A local Non-Governmental Organization (NGO) called Teere, operating in the Upper East Region, has donated medical supplies to the Bongo District Hospital to aid in the delivery of quality health care in the area.
The items worth 175,000 Ghana cedis donated to the District Hospital was in fulfillment of a pledge the NGO made to the District at a forum where some community members appealed for assistance.
The NGO, which has its headquarters in Bolgatanga in the Upper East Region, works with stakeholders in the local government to deepen democracy and development. It created the platform for citizens' participation in decision making as well as assist less developed and underprivileged communities and Persons with Disabilities (PWDs).
Professor Ephraim Nsoh Avea, the Chief Executive Officer of Teere who presented the donation on behalf of the organization, explained that the NGO did not only empower people to actively participate in the development process through its local Governance Fora, but also provided the platform for government and citizens relationship and interactions.
He said the donation was the organization's contribution towards reducing the challenges facing health care delivery in the District.
The CEO commended the Robert Bosch Stiftung Foundation from Germany and the International Children Health (ICH) for their contribution towards the donation.
Dr William Gudu, the Medical Doctor of the facility, who received the donation on behalf of the Hospital thanked the NGO for its generosity and pledged to put the items into good use to yield maximum benefits to improve health delivery in the District.
The facility, he said had been confronted with numerous challenges including accommodation for staff, lack of children's ward as well as inadequate space to carry out its mandate effectively since its establishment in 1996.
The Bongo District Hospital serves as a referral health facility for the entire District and meets the demands of over 91,000 people in the area.
Naba Baba Salifu Lemyarrum, the Paramount Chief of the Bongo Traditional Area, expressed concern over the small space of the facility and said the challenges of the Hospital were undermining quality health care delivery in the area.
'Due to the limited space of the facility, the staffs of the facility are sometimes forced to admit sick children to the female ward and many of them lie on the floor,' he stated.
Naba Lemyaarum outlined the traditional council's efforts to assist the Hospital and said a piece of land had been secured for a larger hospital to be built and appealed to the government to help the people.