Ben Darkwa Wins Award in IndieFEST Film Awards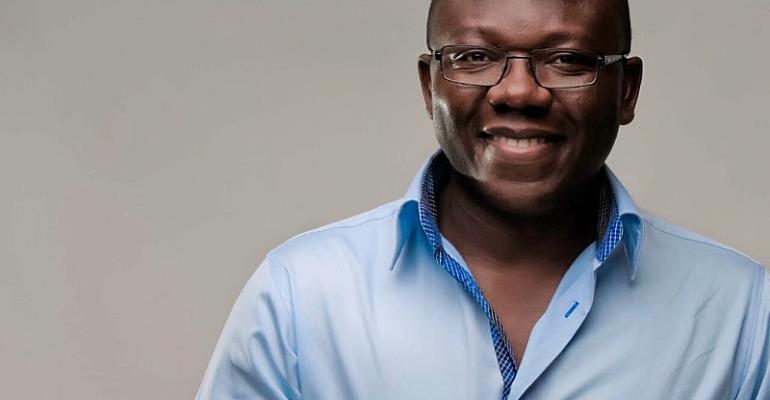 Ben Darkwa, of Cambridge UK, has won a prestigious Award of Recognition from the IndieFEST Film Awards. The award was given for Ben's debut feature film Pauline's Diary: An abusive journey of a young African lady, which highlights domestic abuse issues in our modern day society.
The movie is an adaptation of the book Pauline's Diary authored by Ben Darkwa. The film featuring Roselyn Ngissa, Elikem Kumordzie and Rhoda Okobea Ampene among others was shot in Accra, Ghana showing exceptional city imagery and educative story line of how Pauline navigates herself out of her abusive marriage.
"It is a huge honour to receive The IndieFEST Film Award with my debut movie. It was a dream yesterday, reality today that our effort of highlighting some of the world's major issues through entertainment to educate the general public has taken off well with such an amazing recognition. I have personally been involved in every aspect of the pre and post production journeys including screen play, theme song lyrics, acting, editing among all others. As a Civil Engineer, time spent on this vision was during my train journeys to and from work and late nights at home. Words cannot express how grateful I am to have received this award."
The IndieFEST Film Awards recognizes film, television, videography and new media professionals who demonstrate exceptional achievement in craft and creativity, and those who produce standout entertainment or contribute to profound social change. Entries are judged by highly qualified professionals in the film and television industry. Information about the IndieFEST and a list of recent winners can be found at www.theindiefest.com .
In winning an IndieFEST Film Award, UTRMedia house joins the ranks of other high-profile winners of this internationally respected award including Liam Neeson as the narrator of Love Thy Nature,A Path Appears Documentary featuring George Clooney and Blake Lively, Radical Grace executive produced by Susan Sarandon, a searing expose Davids and Goliath by Leon Lee, and Touched with Fire starring Katie Holmes.
Rick Prickett, who chairs The IndieFEST Film Awards, had this to say about the latest winners, "The IndieFEST is not an easy award to win. Entries are received from around the world from powerhouse companies to remarkable new talent. The IndieFEST helps set the standard for craft and creativity. The judges were pleased with the exceptional high quality of entries. The goal of The IndieFEST Film Awards is to help winners achieve the recognition they deserve."
Watch trailer here: