Hotline Documentary: Poison on the Menu 2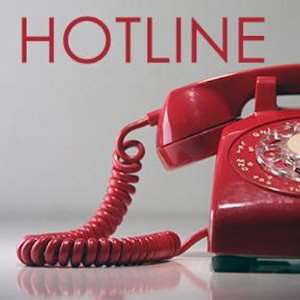 In the second part of the Hotline Documentary 'Poison on the Menu' which explores how the food you consume could be killing you slowly, we focus on pesticide poisoning.
It's one major but commonly underrated cause of food borne diseases. As these farmers in the Fanteakwa District of the Eastern Region explain, there is no way their crops will survive without the application of chemicals because of constant attacks by pests. "The pests hardly respond to the chemicals. So we need to keep applying the chemicals," Obed Asiamah, a vegetable farmer in the area explained.
Let's look at lettuce for example. It takes 12 weeks to mature between planting and harvesting. But it's sprayed at least six times before harvest. These chemicals are strong, and need to be applied under strict health and safety procedures. With the most important of these standards being the duration between last chemical application and harvest, as Agric Extension officer in the Fanteakwa District Christian Zormelo explains.
"As for pesticides, especially insecticides, every two weeks you have to spray. But when it is almost 9 weeks, you stop the chemical usage. So that you have at least 12 to 21 days before you harvest to allow for all the residual effects to break down," he explained
Farmers applying fertilisers wrongly
But the extension officer admits a lot of farmers in the vicinity flout these standards and end up risking the lives of their consumers. "Even some prefer spraying and then the following day, they harvest," Zormelo disclosed. Wisdom Korkor is one of such farmers. He told Joy news: "At times, the traders who come to buy the cabbage put pressure on farmers to harvest just a day after spraying the chemicals. They get upset if we do not allow that because they have the money."
The evidence of how powerful these chemicals are lies in the way farmers react to them when they apply the pesticides on farms without the necessary protective clothing. Ernest Boabeng, popularly called Wofa Atta is a garden eggs, pepper and tomato farmer at Beregoro has been sharing his experience. "When you are spraying, you will see that you will become ill. You suffer headache, and you suffer pains and you get eye problem," he said. "It makes me unable to sleep at night. I get fever. I can't even breathe. My body itches. Then I get headache. I am unable to go to work for three days," another farmer said.
And in fact, in the home of Asutsuare based rice farmer John Awuku Dziwornu, someone died as a result of the wrongful storage of chemicals. "I lost a cousin's daughter to insecticides. The father went to the farm, came back and didn't store the remaining pesticides. So this little girl took it and drank it and died. That girl could have been a doctor or lawyer or president and I am saddened by that," he explained.
But one way or the other, these chemicals find their way into the diets of many as a result of the wrongful application and handling of such chemicals. As a study by Hagar Afia Nanabro of the Kwame Nkrumah University of Science and Technology's Horticultural Department reveals, a lot of these chemicals are in the diet you consume each day, sometimes above the permissible limits. Quoting a study she conducted on the quality of some selected vegetables in Kumasi, Hagar notes: "It was seen that most of the vegetables contain various pesticides and residues in different ranges."
Agric Consultant Aaron Attefa Ampofo says such contaminated foods get onto the market on daily basis. "Some farmers use the chemical dithane to help the tomatoes attain very red colour. Most of us will go to the market, you take the tomato and see this yellowish powder on it. How many of us take time to wash the tomato before consuming it?" he quizzed.
More cases of pesticide mishandling
Fredrick Boampong, Programmes Manager of Crop Life Ghana, an association of chemical sellers says they have also observed the mishandling of pesticides and their containers in several farming communities across the country. "During our programme, we found that most of the farmers were using the chemical containers for keeping salt in their kitchen. Some were also using it for water. It is dangerous. With the chemical container, even if you triple rinse it, it's still hazardous," Mr. Boampong explained. Farmers misuse pesticides in at least six different ways in Ghana including spraying too close to harvest, overdosage and applying pesticides intended for cash crops like cocoa and cotton to growing food crops, some of which contain unsafe active ingredients.
Unregulated marketing of chemicals
A visit to Kejetia in the Kumasi Metropolis, a hub where a lot of these chemicals are sold revealed that despite their strong nature, they are not sold under any regulated conditions. Some are sold in the open and on table tops. Some of them have inscriptions in foreign language. Sadly, a lot of the sellers are uneducated, raising concerns about how they are able to properly advise their customers on how to use these chemicals safely.
Deaths from Pesticide misuse
In fact, a recent report by the Northern Presbyterian Agricultural Services documents how in 2010 alone, 15 persons in the Upper East Region died from suspected pesticide poisoning according to the Regional Directorate of Health. Most of these deaths occurred due to poor storage of pesticides, which seeped into food stocks. 118 others suffered poisoning from consuming food contaminated with pesticides in the Garu, Bawku West, and Talensi Nabdam Districts.
Agric Consultant Aaron Attefa attributes the situation to the fact that a lot of these farmers are illiterates and don't understand safety instructions. "We have a huge problem because between 30 to 70 percent of the farmers producing vegetables are illiterates. The production context is changing. The factors that come into play are becoming complex. With the improvement of science, agrochemicals are not the simple chemicals we used to know. So you need some minimal education or sensitization to decipher between which chemicals to use at what time," he explained.
There are also lots of obsolete and expired chemicals on the market, some of which are being used on food thereby endangering consumers and farming communities. "Most of our members are complaining about their chemicals being faked. People are printing labels of our member companies on other concoctions and selling to farmers. And it is happening in broad daylight. Everybody is seeing it," Fred Boampong of Crop Life Ghana noted with concern. "The regulators are seeing it. We should have pesticide inspectors across the country but unfortunately either they are not enough or they are not there at all because we are not seeing the effect of their inspection… It's a whole mess up there," he added.
A study by the Ghana Atomic Energy Commission in June 2010 at five markets in Accra found that 23.8% of the fruits on the market contained residues of insecticides like DDT above the accepted Maximum Residue Limit. The report warned the continuous consumption of such fruits could result in deadly chronic effects.
Ban on chemicals
In order to deal with the problem of food contamination by pesticides, there is a push for a ban on the application of chemicals to food production. Dr. Samuel Atta Mills who is a farmer and MP for Komenda Edina Eguafo Abrim (KEEA) is leading the charge. "We need to ban these things. Ban the importation of pesticides. We need to get to organic farming. And anybody who is going to handle this should be qualified persons. And we shouldn't be dependent so much on these things. Most of these advanced countries have banned all these weedicides. But they need to make money and so they send them to us," he alleged. But chemical dealers disagree. "Believe you me, we are at this stage and we can't do without chemicals," Fred Boampong of Crop Life Ghana noted.
Agric Extension agent Christina Zormeloo is encouraging farmers not to jump into the use of chemicals without consulting Agric extension agents even when their fields are attacked by pests. "We are advising that, whatever they see on the field, they should inform the Department of Agric and take samples to them so that they can actually do diagnoses and do prescriptions for them. They should not to just go to the store and buy whatever chemicals they want. It's like going to the hospital to see a doctor and get drugs," he said. There are also concerns about hard chemicals like mercury and lead contaminating foods as a result of activities of illegal miners across the country. These illegal miners usually wash such chemicals into water bodies to retrieve gold. These chemicals end up as sources of irrigation for crops.
Discrimination
One interesting point is that some of the foods we consume in Ghana are not accepted at the international level. For example, Ghana has for the last two years not been able to export chili pepper and other vegetables to the European Union after pests were detected in some of the exports. These banned foods are still consumed in the country. For players in the food industry, this is completely out of place.
"It does appear that the people out there would want to eat quality foods and we are also concerned. We make every effort to provide them with quality food. But I ask myself what of the food that we consume locally. Can this contamination cause illness? Can it kill people? The answer is yes," Food Consultant Aaron Ateffa noted with concern. The point of interest is that; if the foods are not good for export to the international market, why is no one stopping Ghanaians from eating them?
Regulatory institutions must sit up
The Food and Drugs Authority, however, says it is doing a lot to deal with such cases of food contamination. "The FDA is working assiduously to ensure food on the market are safe," Maria Lovelace who Johnson is Head of Food Regulation at the authority explained. Fred Boampong of Crop Life Ghana says the Ministry of Food and Agriculture and its Plant Protection Regulatory Services Division, as well as Environmental Protection Agency, should do more to sanctify the agrochemicals industry.
"EPA and PPRSD, they are doing their best but their best is not good enough. We have a lot of challenges in the system with the influx of agro-chemicals. We have a lot of agrochemicals in the system that are not registered for use in the country. But they are on the market," he said.
Agric Consultant Aaron Attefah attributes this to government's inability to resource such institutions adequately. "The very laws that create these institutions stipulate that they should be funded. But you will go there and money to conduct surveys on the market and also to enforce the regulations is not there," he noted with concern.
Way forward
President of the Concerned Farmers Association of Ghana Nana Oboadie Boateng Bonsu is advocating for a food tracing system to check the problem. "Go to Agbogbloshie and see. Everything is from wherever, they send it to Agbogblosihe and people just buy them without any tag. And so when there is any food poisoning, we will not know the source. This must change so that if it is today that you harvested your products, we know what you sent it to the market," he explained. He says this will ensure traders in food are held responsible when there are cases of contamination, so they stop bad practices.
Below link is to the video of the documentary:

By Joseph Opoku Gakpo