13 September 2017
|
Health
Children Exposed To Rheumatic Heart Disease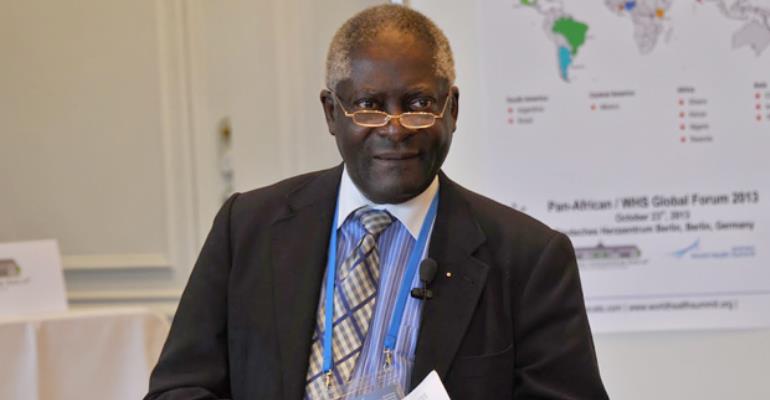 The threat of rheumatic heart disease (RHD) is increasing in the African region, with children being the most risky population.
Data from the World Heart Federation (WHF) 2017 shows that the incidence of RHD among school children aged between five to 15 years ranges from 0.2 – 0.75 per 1,000.
The federation recognised that 40-60 percent of children and adolescents with previous history of acute rheumatic fever (ARF) which is caused by an infection of the throat by the streptococcal germ will develop RHD.
"Prevalence of acute rheumatic fever (ARF) and rheumatic heart disease (RHD) ranges from 0.67/1000 to 11/1000 in children," it stated.
The untreated rheumatic fever which develops into RHD affects 33 million people around the world, claiming 320,000 lives annually.
This mortality rate is said to be higher than those of rotaviruses, meningitis and hepatitis B and half of those with malaria.
Prof Dr Charles Yankah, Cardiothoracic & Vascular Surgeon and President of the Pan-African Society for Cardiothoracic Surgery (PASCaTS), speaking with DAILY GUIDE prior to the celebration of the World Heart Day in Ghana on Friday, September 15, 2017, said RHD is the most commonly acquired heart disease in young people under the age of 25 years.
"Children who survive untreated heart disease live with disability that prevents them from playing and learning. As adolescents they are often limited in their ability to work, their contribution to economic growth of the community is undermined," Prof Dr Yankah revealed.
Prof Dr Yankah, however, pointed out that RHD is avoidable since the cause which is the transmission of strep germs through dirty hands, drinking from dirty cups and glasses, using dirty toothbrushes and exchange of saliva through kissing an infected person, coughing and sneezing can be prevented.
He said by practising personal hygiene like regular handwashing under clean running water, drinking clean tap water or boiled water and practising oral hygiene, the transmission of the strep germ is curtailed.
Prof Dr Yankah, who also doubles as an ambassador for the African region World Health Summit (WHS), added that the WHF has set a target of reducing the global burden of rheumatic fever and rheumatic heart disease around the world by 25 percent by 2025.
He said it is, therefore, important for the public, especially Ghanaians, to know about the disease in order to take the necessary steps to prevent further infections.
High-profile state actors are expected to grace Ghana's celebration of the World Heart Day to mobilise support for awareness creation about rheumatic heart disease (RHD).
By Jamila Akweley Okertchiri