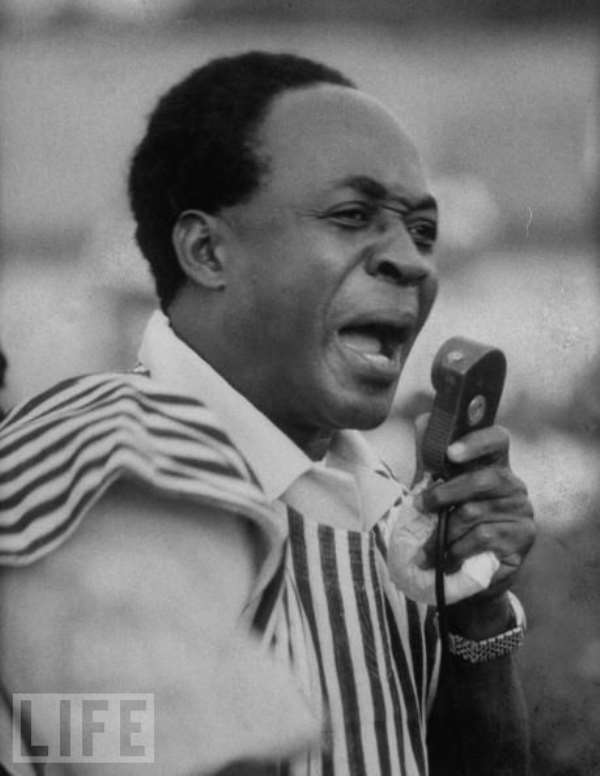 He participated and won a presidential election. The following are my evidence;
1. "In 1960 a plebiscite offered the voters a choice between continuing the system of constitutional monarchy or a republic. In the month of March, 1960 the governments' draft constitutional monarchy were published as a White Paper. The government announced to hold a presidential election for the office of the president simultaneously with the plebiscite, for seeking approval for the draft republican constitution." Tapan Prasad Biswal (1992). "Ghana, Political and Constitutional Developments" Northern Book Centre, New Delhi. page 66.
2." Therefore, the process of representative government was defined in the 1960 presidential election when Dr. Kwame Nkrumah, a Pan-Africanist, won the presidential election." Nwokeafor & Ndolo (2017). "Technology of Integration And Transformation Of Elections In Africa: An Evolving Modality." Hamilton Books. page 34.
3. "For there is nothing really new about the union government; it merely rehashes Nkrumah's proclamation of Ghana as a one-party republic shortly after the 1960 presidential election, during which period Danquah run, ill-advisedly, for president on the ticket of newly-minted Unity Party against Nkrumah and the Convention Peoples Party." Kwame Okoampa-Ahoofe Jr (2005). "DR. J. B. DANQUAH: ARCHITECT OF MODERN GHANA." iUniverse Inc. New York Lincohn Shanghai. page 77-78.
4. "Thus during the 1960 presidential elections, a senior party organizer could publicly threaten people voting against Nkrumah." Senyo B-S. K. Adjibolosoo (1995). "The Significance of the Human Factor in African Economic Development." Praeger Publishers. page 31.
5. "On July 1, 1960, Ghana became a republic, and Nkrumah won the presidential election that year." LaVerle Berry (1994). "Ghana, A Country Of Study" Federal Research Division-Library Of Congress-USA, page 33.
6. "The published plebiscite results were decisive. The draft constitution was approved by a vote of 1,008,740 to 13,425; in the presidential election, Nkrumah had 1,016,076 to 124,623 for Danquah." William Burnett Harvey (1996). "Law and Social Change in Ghana." Princeton University Press-USA, page 25.
This list of evidence nullifies the claim by Mr. Paul Adom Otchere that Dr. Nkrumah never contested a presidential election. He contested and won in a presidential election in 1960.