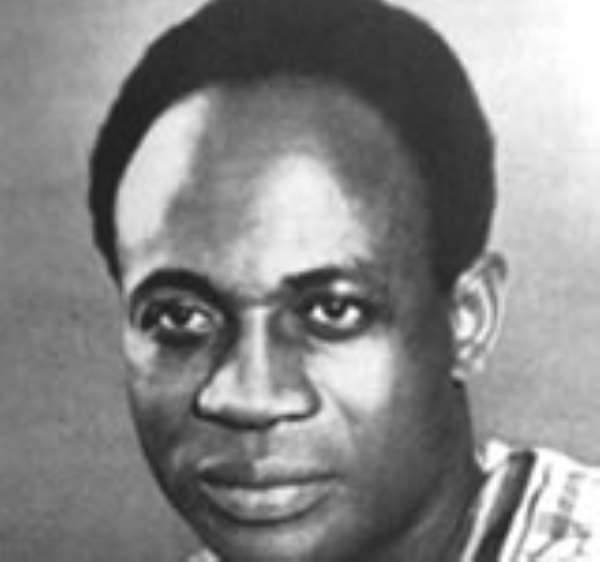 Excerpt from the specimen instructions to polling assistants issued on the authority of the Minister of Local Government in 1960, "The voter will first of all vote to indicate whether or not he is in favour of the proposed Republican Constitution for Ghana. When the voter has done this, he may then vote for his choice of presidential candidate. There will therefore be two polling assistants tables, one dealing with the voters who wish to vote on the presidency. Your presiding officer will tell you at which table you should work. Each table will have a copy of the register and different coloured ballot papers. The presiding officer will tell you what type of ballot papers are to be used for the questions. Each table will also be provided with an ink pad and indelible ink."
This is consistent with what Francis Bennion wrote in the Constitutional Law of Ghana Part I- The Republican Constitution page 90, "Apart from answering the two questions posed, the votes were to serve an additional purpose. The Government had pointed out that the plebiscite would correspond very nearly to a general election. The Presidential candidates were the respective leaders of the only two political parties in the country, and voting was on a constituency basis. It would thus be possible to tell in which constituencies the Government and the Opposition had a majority."
What Paul Adom Otchere did was to cloud his argument on the fact that "there was a plebiscite under which Nkrumah was elected." The plebiscite also served as "nearly a general election" at that time according to the government. It was not only about winning the plebiscite but to also win a general election between Dr. Nkrumah and Dr. J.B. Dankwah. In essence, Dr. Kwame Nkrumah won a general election.