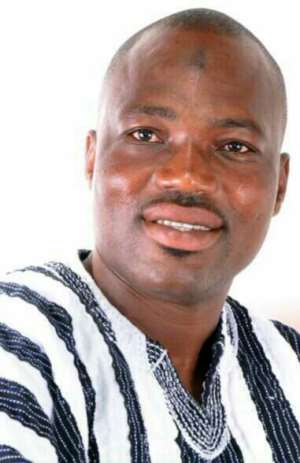 Alhaji Moomin Issahaku Tahiru, the MCE nominee for the Wa Municipal Assembly has secured an overwhelming endorsement as the Municipal Chief Executive for the Wa Municipality following his appointment by the President, Nana Addo Dankwa Akuffo Addo.
A total of 44 assembly members, comprising 31 elected and 13 government appointees were present for the voting.
Out of the number, all the 44 Assembly members present voted 'YES' in confirmation of the nominee, therefore giving a 100% endorsement.
Speaking after the confirmation and the swearing-in processes, the new MCE expressed his profound gratitude to the President for the appointment in the capacity of a Municipal Chief Executive. He further extended his gratitude to the Honourable Assembly members for the show of confidence in him by his overwhelming endorsement.
He indicated that the challenges impeding the development of the municipality are enormous and therefore called for the concerted efforts of all to put their hands of the steering wheel and turn the fortunes of the Municipality around to deliver development to the people.
He further emphasized the government's commitment and determination to responsibly addressing the challenges confronting us by exploring innovative ways that would spur the nation on the path to prosperity.
Hon. Moomin added that he would be MCE for all irrespective of political affiliation and went on to assure of an open, transparent and accountable leadership which according to him are the necessary ingredients that would ensure the effective and efficient utilization of the resources of the municipality for optimum benefit of the people.
He also indicated his ' resolve to unite this August house devoid of division, factionalism and sensationalism in order to propel the Municipal economy on the path to sustainable growth and prosperity' in accordance with his party's motto of "Development in Freedom".
The ceremony which took place at the Wa Municipal Assembly hall was graced by some dignitaries including; H.E Alhaji Sahanoon Mogtari, Member of Council of State, UW Regional Minister Suleman Alhassan, Dr. Rashid Pelpuo MP for Wa Central and some DCE nominees across the region.