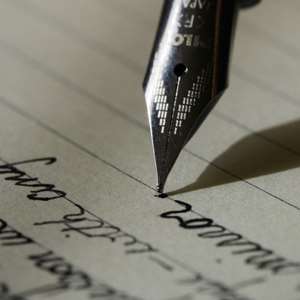 Kofi B. KUKUBOR
Everyday, the Ghanaian is being exposed to an effusive photo appearances of His Excellency Nana Addo Dankwa Akuffo Addo. Under a normal circumstance President's photos appearing in the tabloids and others should not be of much concern to Ghanaians.
However, the inordinate comparative mockery of his appearance, dress code, and physical stature to a previous President is not only becoming nauseating but also very offensive.
He is a 72 year old President and has lived all his handsome years as a biological person. He is naturally short by physical stature, not because he went to a carpenter to be shaped into that physique. As much as I agree that his dress code need an upgrade due to his position as a President which require a standard, how he appears in the dress cannot be determined by any presidential decree but rather his physical stature. And that must be respected and not mocked at.
As a matter of principle, the presidency and the occupier, the President must be respected at all times. This principled position of mine has never and will never change in future. The President represents the collective soul and symbol of our country, GHANA. We can not denigrate that by trivial mockery and stupidity.
As Ghanaians, our obsession is to critically observe the governance conduct of the President and the presidency, so as to objectively critique their decisions, actions, and inactions. Because, we (Ghanaians) are the true owners of the country and have that inherent and inalienable right to critique the President so as to govern as is demanded and expected.
The idée fixe to mock at Akkufo Addo's physical appearance and compare him to a 'swag' of a former President at the least opportunity is rather hogwash, childish, unintelligent, and politically naive. The average Ghanaian voter is consciously intelligent at least to know that, physical appearance is not a determinant to putting food on the table or contributing positively or negatively to development and growth.
The communicators of the government of National Democratic Congress adopted this ill fated communication strategy albeit against strategic advise to desist due to it's non-resonance with the general voter. This absurd communication strategy rather took the eyes of the NDC communicators off the sound development and economic progress the NDC government was undertaking. Got disengaged from the voters and left the terrain for NPP to dominate and manipulate. If this mockery of Akuffo Addo's physical appearance and sleeping blues did not win NDC votes so as to retain power in 2016, then, what intelligence is still driving this ignoble strategy in opposition?
The New Patriotic Party administration after badstardising the economy in opposition quickly turn round to tell Ghanaians that, "the indicators and fundamentals of Ghana's economy are sound". Reference Osafo Marfo and Ken Offori Atta, Senior Minister and Minister of Finance respectively. Is this not as a result of bad communication strategy from the then ruling government?
H.E Nana Akuffo Addo's government is already embroiled with inconsistencies on how to fund their audacious free SHS policy, and the highest level lawless behaviour by their invincible forces of which some are alleged to have used Office of the President's cars to engage in robberies in the country should be a matter every Ghanaian should be concerned with.
These are bread and butter, and security and safety issues the voter wants the largest opposition to concern itself with for clarification and education. It is strongly advised that moving forward, the largest opposition party, NDC should engage in a more intelligent and coordinated communication that resonate with the Ghanaian.
Shalom