MMT Buses Rebranding: PPP National Youth Organizer Invokes Curse On Paymasters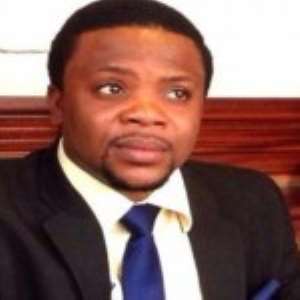 PPP National Youth Organizer, Divine Nkrumah has invoked a curse on the payers of GHC 3.6 million for rebranding Metro Mass Transit buses.
Making his submissions on Peace FM's Kokrokoo, Divine Nkrumah wittily appealed to his Maker to inflict those behind the payment of the money with diseases.
Government reportedly paid a whopping amount of 3.6 million cedis to rebrand the buses.
Per documents sent to Parliament detailing some government expenditure, it costs about GHC 31OOO to brand each of the 116 buses.
Interestingly, a Cabinet Minister is reported to have justified the sum, stressing that the artistic work is expensive.
But to Divine Nkrumah, it is an inconsiderate decision by the government to brand buses to the specified tune when Ghanaians are saddled with several economic challenges.
According to him, the money spent on rebranding the buses could have been channeled to undertake projects that would boost the economy.
Though host Kwami Sefa Kayi abruptly interjected to stop the PPP National Youth Organizer from using "curse word" on the programme, Divine Nkrumah however said; "I want to seize your platform to invoke a curse because Ghana is not palatable…What I want to say is if it's indeed true that we've paid this money to someone and the work that the person is supposed to do has caused Ghana to incur costs; I invoke God to inflict that person with diseases."
Source: Peacefmonline