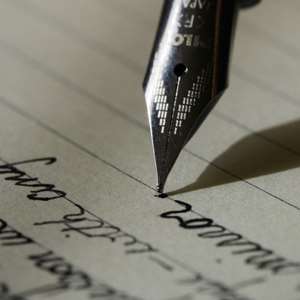 Reggae artiste, Sean Paul stated at COP 21 in Paris that "Jamaica is currently suffering from so many bushfires and drought because of climate change. It's a lot of carbon in the air, this problem needs to stop."
It truly does, and there is no time to deferrals.
This explains why in response to a new draft of the agreement, Maldives, on behalf of the Alliance of Small Island States (AOSIS), stated that loss and damage should stand on its own, there needs to be clearer language regarding money to assist with adaptation, and 1.5°C is the only option. This statement echoes the stance of over one hundred vulnerable countries at the UN climate negotiations.
Angola, speaking for the least developed countries (LDCs) believes that 1.5°C is an important landing ground. Barbados, on behalf of CARICOM pointed to the fact that using the word of experts, the 1.5°C limit is all that they will stand for. For the Philippines, 20 C will be too high and will mean more irreversible climate change impact.
"If we want to protect all then the temperature target needs to be 1.5 °C. The difference between 1.5 °C and 2 °C is roughly 100 million people falling through that crack", said Saleemul Huq of International Centre for Climate Change and Development at the Climate Action Network press conference on the second day of COP21.
Can the politicians keep up with the change that we are seeing in the world? We've gotten as far as we have because of the growing numbers of people from all walks of life – the young, faith leaders, frontline elders, unionists and scientists - are driving climate action. Politicians need to protect the rights of these people, particularly those most vulnerable to the impacts of climate change. As it stands, language on human rights in the agreement is weak and refusal to commit to the 1.5°C goal essentially is a violation of human rights.
All countries need to stand in solidarity with those who are most exposed to climate change. It is time that the new UN climate agreement acknowledges that there must be a way to 1.5°C. Failure to do this is exacerbation of the already dead language regarding human rights in the current deal.
Ambition to limiting warming to below 1.5°C is needed to save small islands like Jamaica from complete ruin.
It is technologically and economically feasible to hold warming below 1.5°C, without compromising sustainable development or undermining food security. We just have to stop pumping money into the fossil fuel companies.
Fossil fuel companies are benefitting from global subsidies of $5.3tn (£3.4tn) a year, equivalent to $10m a minute every day, according to an astonishing estimate by the International Monetary Fund .
1.5°C is possible, but people are dying because this ambition it is not in the interest of the fossil fuel moguls.
During an interview with Mr. Taukelina Finikaso, Tuvalu's Minister of Foreign Affairs, he revealed that anything above 1.5°C is a death sentence. "We are fighting very hard for a 1.5°C target. We want to make sure that countries do not backtrack on climate protection targets. The current merger of INDCs will see a warming of about 2.7°C. That is not enough. Tuvalu will disappear. The battle we are waging here is a battle for the survival of my people."
Are the countries blocking agreement on 1.5°C ready to look these people in the eyes while they sink to the bottom of the ocean, along with their land?
Fariya Abubakari and Dizzanne Billy are climate trackers with the Adopt-a-Negotiator programme.