Young Ghanaian Wins ADLER Entrepreneurship Award 2015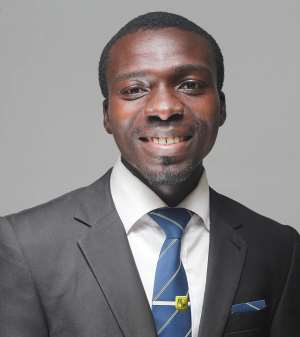 A young Ghanaian - Ababio Kwame, who sees Farming as solution to ending poverty in Africa, has won the "Young Entrepreneur" award in Germany-Frankfurt. The young man's work in his chosen field – Agriculture, was adjudged winner of the ADLER Entrepreneurship Awards in the category of Young Professional/ Entrepreneur 2015.
Kwame has optimism in the young African's contribution to Africa's development and together with his organization; he is geared in implementing Farming for sustainable development in Africa against all odds, distractions and drawbacks to help Africa contribute in feeding the world, reducing poverty and providing employment for upcoming generations.
He believes Agriculture is a solution to Africa's challenges hence must be patronized by all especially the youth as he describes in one of his publications: "Why 'I' must do Agric-An AFRICAN YOUTH" [see: http://goo.gl/oLS0gW
The ADLER Entrepreneurship Awards, dubbed the "African Oscars" in Germany now in its 10th year, is an award that acknowledges the accomplishments of Africans in Europe and Africa. It is presented to Africans and people of African descent that show the greatest promise of contribution to human well-being, through the creation and application of their activities, intellect and knowledge.
The award also deems to encourage and support these citizens in their efforts and to showcase their impact on their communities on the local, national and international levels with their practical application or creation of jobs and wealth which will generate substantial value for Africans in the Diaspora and in Africa.
Since its commencement in 2005, the ADLER Entrepreneurship Awards has attracted thousands of applications from leading African individuals and businesses, as well as given out 100s of awards to businesses and individuals of diverse fields.
Kwame, a young Ghanaian farmer, has passion and a natural affinity for development and believes it is time Africans empower ourselves to take up the challenges that confronts us as a people. He adores the trademark of hard work and excellence and has high optimism in the young African's contribution to Africa's development hence he advocates that; "The African Youth should be supported with skills and resources to venture into modern agriculture, and that could be a game changer to Africa's economic challenges".
He started his organization in 2012 after tertiary school: Green Afro-Palms derived from "Green African Palms"; An agro organization causing facelift to the Sub Saharan Agricultural framework, driving the youth and small scale farmers into vibrant agriculture through best practices for cultivating plantations and value chain processing; selecting and presenting Oil Palm as an alternative commodity for vegetating Africa's degrading environment, generating jobs and sustainable livelihoods.
Green Afro-Palms (GAP) after its establishment, has since undergone development stages of mobilizing small scale oil palm farmers providing improved artisanal palm oil mills for small scale oil processing in Ghana-West Africa which has served over 60 small scale palm farmers, with over 100 metric tons of Palm Fruits milled all within the first 5 months of operation. GAP also markets finished product from farmers and has since distributed over 35,000 litres of palm oil from small scale processors with up to 10 farmers benefiting directly from "GAP's- Associate Farming": where farmers are assisted technically and financially on the best management of farms for higher yields. GAP is partnered with development organizations in Ghana including "Participatory Development Associates (PDA-Ghana)" and one of Africa's startup incubators: Servled Africa Ltd.
This is among young agro-organisations sprouting in Ghana, but distinguishes themselves in selecting Oil palm cultivation as their main activity ; reviving the small scale farming though improved farms management and processing technologies to address a situation which has caused a steadily decline in Africa's Palm oil production on the world scale resulting in the share of Africa's global commercial palm oil, dropping from about 27% in 1980 to 3% in 2011.
This has caused a deficit of 450,000 mt in West-Africa and a million mt in Africa, making the region a net importer of Palm oil. Ghana the country of location of Green Afro-Palms Organisation is also part of Nations with suitable lands in the World for oil palm cultivation but has similar conditions, of oil palm farming, to other African oil palm cultivation Nations.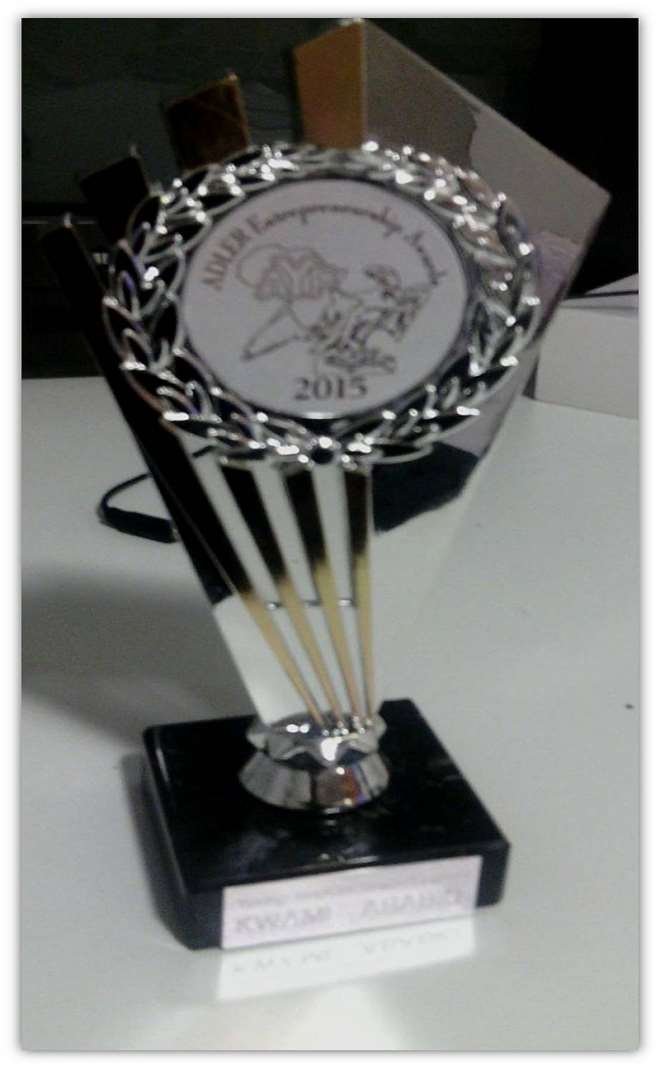 ADLER AWARD[1]