Odorgonno Senior High School launches 75th Anniversary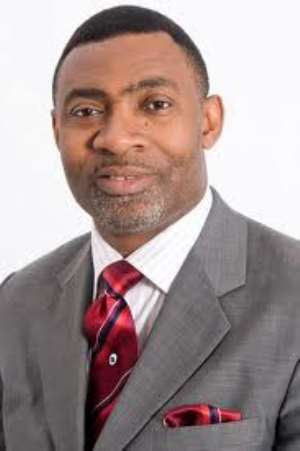 Accra, March 21, GNA — Dr Lawrence Tetteh, a World Renowned Evangelist and Economist has called on Ghanaians to cultivate the habit of reading to enable them to broaden their knowledge.
He said reading was the act of identifying various combinations of words and linking them together in a usually comprehensive manner.
'It has come to be accepted as a basic tool of communication, the next step after oral communication that involves processing material that has been recorded and held in store to be used by others.'
Dr Tetteh made the call at the launch of the 75th Anniversary Celebration of Odorgonno Senior High School in Accra on Friday.
The year-long celebration is on the theme 'The role of reading and research in attaining academic excellence.'
Activities planned for the celebration included Lecture, Home Coming, Sports, Quiz Competition, Clean-up Exercises, Health Screening and Thanksgiving Service.
Dr Tetteh said the subject of reading in our environment was closely associated with the work of Christian Missionaries in what became the Gold Coast.
'The Missionaries became interested in converting the people of the Gold Coast to Christianity and realized that the best way of doing so was to understand the thought processes and the culture of the people, in order to find out the best way of converting them to Christianity.
He said it was based on this understanding of 'our language and culture that the Bible and associated works were translated and made accessible to the people of the Gold Coast, which we now know as Ghana.'
He said Ghanaians have nevertheless grasped the opportunities opened to them through the medium of reading literacy ad modern education. We have as a people come to regard modern education as a route to bettering our lives and enhancing our social mobility.
'The ability of a people to read is therefore a measure of t their level of basic literacy and foreign investors can use this as an index of the investment potential of a country,' he added.
He congratulated the school authorities for bringing up many students, some of whom occupy leadership positions in the country and urged them to aspire to a higher level.
Dr (Mrs) Shine Ofori, Headmistress of the school, mentioned some of the challenges facing the school as lack of infrastructure and a library.
She said the management had put in place measures, including extended classes, to ensure that students perform well in the WASSCE.
Dr Ofori appealed to corporate bodies and institutions to come to the aid of the school, both financial and material, to enhance effective teaching and learning.
GNA