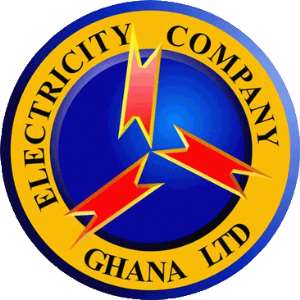 Dear Nana Yaa Jantuah,
I have read your comments directing Ghanaians to get use to the Dumsor menance with complete and unrestrained disgust. Your comments show a complete insensitivity to the plight of ordinary Ghanaians and paints you out as someone who is totally out of touch with the painful realities that many people have to face each day because of the power crisis.
It shows further how ignorant you are on the number of businesses collapsing, the number of jobs being lost and the number of people getting poorer and poorer everyday- not because they are lazy but because their means of livelihood depended on a regular or at least consistent supply of power which they are not getting due partially to Government insensitivity and also due to the tolerance for mediocrity by people like you-.
When you speak the way you speak, you certainly do not know or think of Maame Kyerewaa the Ice-Kenkey seller who has been knocked out of business or of Auntie Esaaba whose coldstore is now empty and faces the risk of losing everything she has worked so hard for because of the debts she has heavily fallen into.
You therefore find it easy to portray Ghanaians as people who love to complain simply for the sake of it. No! Madame we do not! Ghanaians are not fools. We complain because the effects from the Dumsor crisis are real and with us every single day. And for some of us, it has left scars which are deep and won't easily heal.
Let me tell you a story. It is a story about a young girl who had a promising life ahead of her called Ama Durowah. Ama was in her late twenties and expecting a child.Even before the child was born, she showed true affection and positive potentials of being a responsible motherby never missing any of her antenatal care sessions.She had dreams for herself and her unborn baby.
As a patriotic citizen of the land Ama refused to be an indifferent observer of our democracy. She took an active part in it and urged others to do same. She fought hard and tirelessly, working closely with some people who equally shared her dreams, to shape our democracy by giving every one who wanted a voice and a chance to voice their opinions, their praise, their fears and their frustrations on the platform they had created on social media called Ghana Speaks. \
Ama was full of life as she was full of dreams. She wanted a better Ghana just like all of us. She wanted her child to grow up in a country better than she had grown up in.
But all this was cut short when she went into the delivery room. Ama died while being delivered of her baby. Ama died because the power went out during the time she most needed it. She died because of Dumsor. She died because of Dumsor.
Ama Durowah was real person. She is not a creation of my imagination neither is her story. Indeed if you are tempted to doubt it, you can check the platform Ghana Speaks on Facebook or Twitter. You can see for yourself the picture of this beautiful young girl who has been killed by a situation the Government negligently permitted to get out of hand. You can see the pain of those who read her story and the pain of her friends and loved ones.
And I believe you being human can at least relate to the emotions being expressed. And so, Ms. Jantuah, we cannot get use to Dumsor because you have. Maybe you have not lost anything.
We cannot get use to people like Ama dying. We cannot get use to people losing their jobs or their education or their family because of the power situation. We cannot get use to the noise and pollution from gensets. We cannot get use to the institutional and institutionalized incompetence and lack of sensitivity. We cannot get use to the false promises to fix the crisis. We cannot get use to any of that and that is why we would complain and continue to complain until the problem is resolved.
We complain to remind ourselves that things have not always been like this and that we deserve better and that we can get better if we rid ourselves of all the incompetents who through election or appointment occupy public offices in this country.
Finally Ms. Jantuah, if there is any sense of morality left in you Dear Madam, then I am sure you shall either be writing an apology letter or resigning your position completely. Maybe I am expecting too much when I think you shall do what all persons bearing an element of humanity would do under the circumstances but I have always been a hopeful person.
I wish you well.
Kofi Opare Hagan.