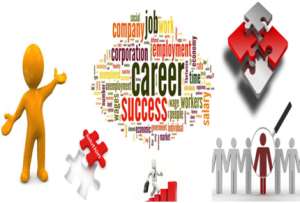 FOR quite some time now some organizations in Ghana have taken it upon themselves to assist young men and women to gain employment at home and abroad. Such companies have supplemented government's efforts in providing jobs to graduates and artisans (at home and abroad) who otherwise would have remained unemployed.
One such company is Dangaskiya Ventures which has been incorporated in Ghana and licensed by the Ghana Labor Department to recruit workers for interested organizations in Ghana and abroad as security guards, in Abu Dhabi in the United Arab Emirates and Qatar.
According to the company, the applicants must be ex policemen, military men or officers of the prison service or immigration service and not above 45 years of age.
Apart from providing jobs for security men the company also provides employments for school leavers of who are adolescents and youth in various job openings at home and abroad. They make sure that all those recruited by them are taken through rigorous interviews and medical checkups. The company also makes sure the workers receive good salaries commensurate with their jobs.
Dangaskia Company says that "we are experts in recruiting qualified, professional and skilled people across a wide range of specialized industries and professions. We operate across the private and public sectors, dealing in permanent positions, contract roles and temporary assignments.
"At Dangaskiya Ventures, we believe the right job can transform a person's life and the right person can transform a business. We're passionate about connecting our candidates with the right job for them.
"We do find permanent jobs for hundreds of Ghanaians to be able to contribute our quota in the Ghana government's efforts to provide jobs for jobless Ghanaians, on the one hand and to contribute to Ghana's national economic growth through remittance of earnings by Ghanaian workers overseas.
Apart from recruiting people for the job market Dangaskiya runs a Travel and Tours company . at this company, they pride themselves in delivering quality service at a very competitive price. They are one of the leading tour operators in Ghana, specializing in UMRAH, HAJJ and Ziyarat of Islamic historical sites and to all Christian Holy Site. We also take you to your preferred destination.
The company has well qualified staff employed to handle recruitment of personnel for the job market abroad.
The leading officials of the company are, Saeed Abdul Mumin Shareef Executive Director, Mohammed Kamilu Zakari Deputy Executive Director, Mohammed Aminu Zakari, Managing Director and Usman Adathi Parambil Consultant / Supervisor. Interested persons are required to call at Dangaskia ventures at Ofankor Barrier near the post office for more information on the company on 0233 400727
Alhaji Alhasan Abdulai
Executive Director
EANFOWORLD FOR SUSTAINABLE DEVELOPMENT
P.O.BOX 17070AN 233244370345/23326370345/ 233208844791