National Health Insurance Scheme Biometric Card Wahala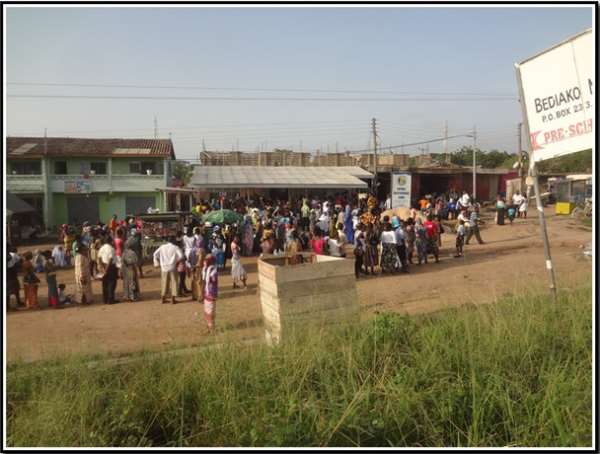 I always find it incredible that whilst we love to wear the most expensive watches that money can buy, most of us do not reckon with time.
We waste time like it is some renewable, infinite commodity.
Rather than be affronted, we even seem to revel in the macabre joke of our having our own special time zone: Ghana Man Time.
Another baffling thing is that despite the fact that many of our officials boast of the most advanced degrees, in every subject known to academia, we continue to turn the most basic things into major productions.
What are we supposed to make of the ongoing exercise by the National Health Insurance to introduce a biometric card system?
A very laudable idea, indeed.
But then it is being carried out in manner designed to frustrate the life out of citizens.
I had three frustrating days at the NHIS office in Kasoa. It was an experience that left me not only frustrated, but also very angry.
How on earth could our officials so abysmally mis-manage what should be a simple matter of registering and giving out biometric cards?
Many of the people I met told me that they have wasted more than eight, nine days and were still unable to get a card.
In this age of computers, technologies, internet and all, it should be unacceptable that someone has to waste three days in order to obtain a common health insurance card.
The first day I went, I met quite a long queue with no one to attend to us. The lady who was supposed to give numbers out had simply left the desk to go and do her own thing. No one knew where she went.
Methinks it would have cost less to buy a number-dispensing machine than to employ a worker who will not sit at her desk.
After a long wait, I went inside the office and was advised to come back the following day and to try to be as early as possible.
I went back around 7:30 the following morning and met another unbelievably long queue. I joined the queue and waited for long hours before we were informed that the cards allotted for the day has been exhausted.
We were to come the next day.
In order to beat the long queue, I was at the office by 5:20. But cleverer citizens were there already; the queue was already long.
I joined another long queue. I watched as the security man do his best to maintain some semblance of discipline. I watched as staff trooped in and look unruffled as they watch frustrated citizens queue up in hot early morning sun.
There was no apology, no sense of remorse at the punishment they met out to those whose payments pay their salaries. They all carry themselves in rather haughty manners like they were some important potentates.
What I found most galling is that the officials esconded themselves in their air-conditioned offices, while they made their customers stand in long queue in hot sun!
Tired of standing and sweating in hot sun, I went into office and asked to speak with the person in charge. I was told he was not around. I enquired why they turned a simple card registration into a torture exercise; they told me that they are doing their best. The lackadaisical manner they went about can certainly not be the best they could do. They looked rather angry that I had the temerity to ask question, and why I couldn't exercise the same patience like the others.
It would not break budget to provide customers with canopies and good seats. But because people are used to been treated shabbily and will accept any shoddy treatment from the people they pay to provide them services, officials have come to believe that it is their rights to treat citizens with the utmost contempt.
Unwilling to waste any more time, I went to the NHIS office at Dzorwulu in Accra and got my card within two hours.
I write this to call upon the management of the NHIS to speedily improve the shoddy services they render to their Kasoa customers. In this age and time, it is quite unpardonable to treat customers like beast.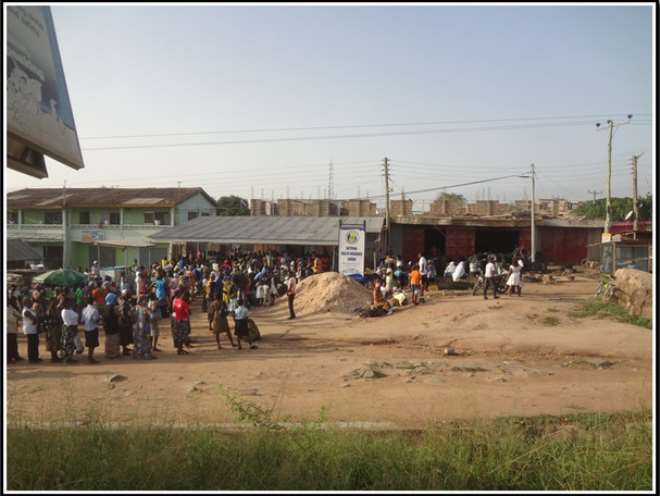 2014-04-09 020922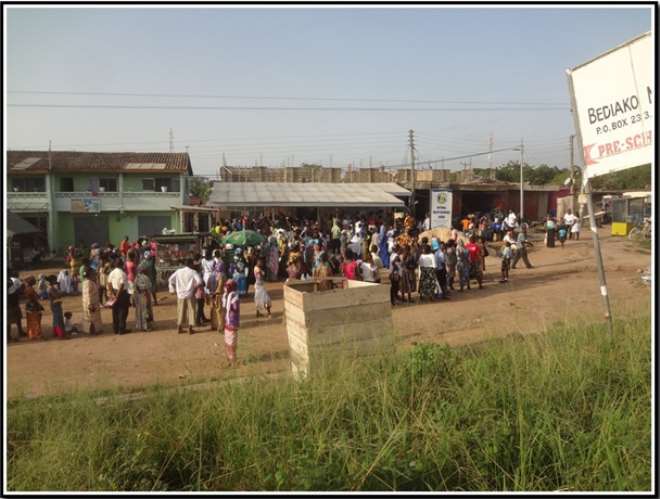 2014-04-09 020937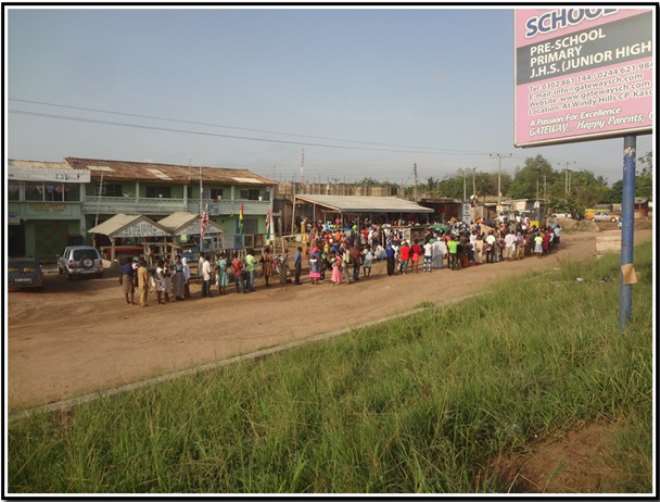 2014-04-09 020955