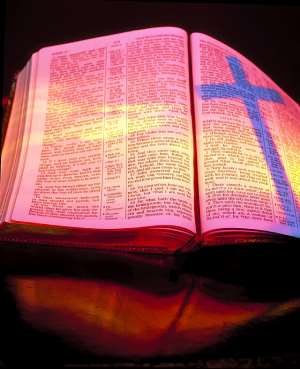 God created the world in six days and rested on day seven. Time for him is very important and his time is the best. Africans confess this each Sunday in thousands of Churches in Africa.
Do they know what they say and write on the backs of their cars, taxis and Trotros? Very simple answer: NO.
Humans were created to multiply and be different. Every human is a unique personality ordered to contribute its given talent to the benefit of humankind.
What makes an Individual an Individual not comparable to any other human ? Very simple answer: TIME
We were born at a certain time, day, month and year. At the same time around the world possibly another ten people possibly were born. We die at a certain time, day, month and year at which these ten people do not die also. The time between birth and death we call life. Life is the result of many puzzle stones to make our life a full one and let us appear as the personality that we are seen by others and ourselves.
Humans are time captured in a human body. We meet our fellow humans with our bodies as only bodies can meet in the physical world. In a conversion our time dimension is meeting with the time dimension of the person opposite us. Therefore time is meeting time which reflects in the physical world in words and actions and in an educational and entertaining process.
When we submit our time that we are in a human body as individuals to the time God is, we are in line with him and he can effectively communicate with him and he can communicate with us like unseen radio-waves needs a working transmitter and receiver to function for the benefit of people.
Best understood and practiced brings the best result as God is working on simple principles: obeying his commands brings forgiveness of sins and blessings, disobeying him brings punishment.
Africans ignore the time importance in life and call it African time. No mobile phone shows African time, only time, the same in Africa, Europa, America and Asia…time is simply time.
Africans want their blessings now, like the forgiveness of sins getting nervous when God decided to do it in his own timing. When having to attend Church Service on Sundays Africans turn away from God's universal understanding of time and come to late at their own timing. By this they do not take God serious but joke with him…shameful.
King David, so loved by God, proves God is blessing humans when they surrender to him and love him in good and bad times.
Humans are created in his image which also has to include being able to work with time and being organized. The closer humans are to God and his image, the more blessings he can pour on us.
The blessings God gave to Africa and not to Europe used wisely with time and planning, will eventually turn Africa into a powerful continent if…only if Africans stop joking with God and surrender to his Kingdom fully.
Author / copyright: Dipl.-Pol. Karl-Heinz Heerde, 151 A, 4th Avenue, Greda Estate, Teshie-Nungua, Accra, Ghana, phone 00233 265078287,[email protected] or [email protected]