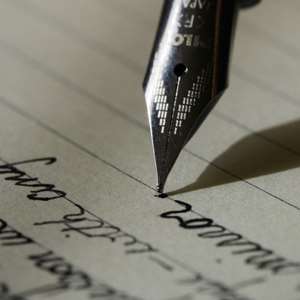 "They suppress the truth rather than take the consequences of telling it, and in so doing prove themselves a part of the human family ("Narrative of the Life of Frederick Douglass: An American Slave," edited by David W. Blight, p. 50).
For the most part, problem-solving skills, part of the technological arsenal of cultural psychology, are not gifts an individual or society acquires overnight. Time, history, perseverance, hindsight, chance, precedence, creative collaboration, patience, foresight, political economy of risk taking, politics, serendipity, practice, etc., represent a few well-known creative determinants of human facility for circumventing the occasional unfriendly frigidity and mercuriality of nature. Serendipity, for instance, is a popular concept in science, as in the pharmacological evolution of antibiotics. Moreover, although Einstein has said "God does not play dice with the universe," yet we do know human history abounds in chance experiences. Indeed, the philosophical weight of quantum physics, probably stochastic or deterministic processes, may have been on the side of Einstein when he made this open declaration, but not so with classical Newtonian mechanics.
By the way, is it really true that, according to Einstein, again, imagination is more important than knowledge? Aren't "imagination" and "knowledge" somehow related? In fact, how much of relativistic physics is owed to his "imagination" and how much is owed to prior "knowledge" attributed to Henri Poincare, Henrik Lorentz, David Hilbert, Karl Schwarzschild, Marcel Grossman, and several others? What about the intellectual and social gallantness of Toni Morrison, Alexandre Pushkin, Cheikh Anta Diop, Queen Tiye, WEB Du Bois, Alexander Dumas, Queen Hatshepsut, Imhotep, Ama Mazama, and, more especially, Joseph Cinqué (Sengbe Pieh), a human symbol whose immortalized valor, cultural rootedness, and native African wisdom capture the center stage, with ex-US President John Quincy Adams and US Supreme Court, of Alexs Pate's poignant novel "Amistad," an outstanding literary work from which Steven Spielberg's historical drama derived its screenplay?
Sengbe Pieh, a Mende, and fifty-one other Africans were illegally enslaved, by Europeans, this, against the backdrop of international agreements banning slavery, but on their way to Cuba, transported there by their illegal owners, to be sold in exchange for plantation (sugar) work, Cinqué, as he became popularly known, and his enslaved African passengers, tactically, seized the schooner, Amistad, so-called, and ended up killing both the schooner's cook and captain. However, Cinqué, without cartographic knowledge, tried, though unsuccessfully, to pilot the ship back to Sierra Leon, his national and cultural origins, only to reassign the navigator, a Spaniard, to take them there, that is, West Africa. But then, their illegal owners, Pedro Montez and Jose Ruiz, both Spaniards, connived with the navigator, at night, to pilot the ship in the opposite direction, that is, toward American shores. In the end the schooner ended up on Long Island. The rest, they say, is history. Eventually, Cinqué, a winner, and his enslaved African colleagues would be freed, only to return to Sierra Leon in 1842. This exemplifies the philosophy of Afrocentric victorious consciousness.
Meantime, the Beninois-American Djimon Hounsou, a gifted actor, plays the Cinqué character, and, nine years later, would feature in another sensational movie, "Blood Diamond," playing alongside Jennifer Connelly and Leonardo DiCaprio. Hounsou, a Calvin Klein model, married Russell Simmons' ex-wife, Kimora Lee Simmons, though they are separated now. The two have a son, Kenzo, by name. Russell Simmons is a co-founder of Def Jam Records and brother of Reverend Run, a member of Run-DMC, an influential rap group, probably one of the earliest groups to fuse rap with hard rock. Moreover, regarding the political theatrics of "Amistad," pleats of dramatic courtroom scenes unfold, similar to a cornucopia of flowing flowers placed before a box of Gohonzon, in a creative manner reminiscent of the high novelistic jurisprudence of John Grisham, of Scott Turow, or, better still, of the political suspense of Jeffrey Archer, of Frederick Forsyth, or of Ken Follett, author of the hypnotic historical novel "Fall of Giants," one of Oprah Winfrey's favorite books of all time.
Surprisingly, didn't Oprah, sexually abused as a child by close relatives, beat the odds, rising from the ashes of indignity, to become one of the greatest human personalities, a pillar of success, of our time? Similarly, Mario Puzo's "The Godfather" and "The Sicilian" epitomize these spellbinding novelistic experiences, as well, exactly as those mentioned previously, though the Mafia family of Don Corleone and its dead victims and hunted rivals, correspondingly the institutions of "trokosi," "female genital mutilation," and "Witch Camps" and their victims, are nothing to write home about. Ironically, one of Hollywood's directors and producers, Pretru Popescu, a best-selling Romanian-American author himself, considers the corpora of John Grisham's works and those of his ilk substandard! Actually, we cite these resourceful examples, all the afore-cited, to illustrate the ambit of remedial options available to practical problem solvers, temperamentally formidable, culturally centered, and intellectually elastic individuals who will go to any extent to make lasting impression on the world.
At this juncture, the qualitative variance between "knowledge" and "imagination," already mentioned, comes in handy. In theory, we shall associate the former with "schooling" and the latter with "education," two theoretical constructs whose Afrocentric epistemologies we explored in some detail in the second installment of "A Great Ghanaian Economist: Dr. Yaw Nyarko." Let's take note. Therefore, in general, as far as solving problems are concerned, we argue that scientific rigor; philosophical objectivity; investigational openness; institutional transparency; respect for diversity of opinions; proper application and allocation of collective wisdom, laws, mores; and depth of cultural, spiritual, psychological, social, and economic understanding of problems, ideally, define the basic pre-conditions for the remedial success of interventionism. Most importantly, definitional precision of a given problem under investigation should assume emotionless priority over all the afore-mentioned considerations.
Thus, in plain language, we argue that unadulterated objectification of a specified "problem" under investigation should override all ideological considerations, all other things remaining the same. In principle, treating serious problems such as the ones we have been discussing in the manner of Ralph Ellison's "Invisible Man" is not an option! Seriously, analysis, synthesis, and Occam's razor, inter alia, are creative approaches we may want to look into, as far as resolutions of problems are concerned. Now, let's recall one of Amilcar Cabral's noble admonitions, "Hide nothing from the masses of our people. Tell no lies. Expose lies whenever they are told. Mask no difficulties, mistakes, failures. Claim no easy victories…," becomes materially relevant to a people's collective effort to do the best for themselves in the way of solving problems. Oftentimes members of the intelligentsia, specifically our Western-educated, are just as clueless about addressing problems with deep cultural connotations.
Of course, cultural and psychological de-centering, made possible via Eurocentric indoctrination, underwrites the causes, not the symptoms, of intellectual inertia or confusion. That is, a problem, any problem, in and of itself, has no enduring corrective utility outside its immediate cultural contexts of causation. Clearly, Cheikh Anta Diop understood the intellectual depth of this question very well, much as his intellectual progeny, Afrocentrists, of today, do. That aside, what does Cabral mean? Among other philosophical connotations, he's suggesting that leaders should do right by their people by paying homage to and implementing time-tested progressive folk wisdom, of the people, which, more than anything else, is, simply, the "truth"! Unfortunately, "truth" has assumed Orwellian literalness, as politics makes no clear-cut moral demarcation between the novelistic dystopia of Orwell's "Nineteen Eighty-Four" and the novelistic utopia of Moore's "Utopia." However, somewhere in the middle, a psycho-cultural twilight zone, of sorts, is Woodson's "The Mis-education of the Negro," where those of our intellectuals, known for their drooling braggadocio and cheap intellectualism, luxuriate.
Essentially, to the creative and inquisitorial mind of Diop, African problems, much as we can say of Asian problems being causatively culturally Asian or Western problems being causatively culturally Western, are necessarily symmetric reflections, more importantly, between questions of cultural causation and of the totalized behavioral corollaries of human psychology, Africa's, specifically. This is not to say cultural causation of African problems cannot or should not have octopusian appendages to external conditionalities; it's merely to say "charity should begin at home" in the particularistic context of Africa's cultural psychology. In fact, cultural, political, historical, and economic globalism necessitates that, the contextual exigencies of external conditionalities, that is. Further, to execute an efficacious resolution of a problem requires, if commonsensically, that integrative considerations of all possible causative variables are given the opportunity to exculpate themselves. Also, that, we mean, the just-cited Cabralian wisdom, comes against the backdrop of society's undying desire, among other grievances, to see its children enjoy all the benefits of political protection, of constitutional chaperonage, and of biological and psychological freedoms.
Acknowledgedly, our "intelligent" children are modest enough not to demand of society, of fundamental human needs, what they know it cannot provide. Aren't these children "wiser" than their brazen elderly political kleptomaniacs who ransack national coffers without considering the fact that some of these unborn "children" will need incubators, stationery, furniture, computers, and universal quality education one day? Back to the political economy of practical solutions: Are victims encouraged to report rape to the appropriate authorities without fear of reprisal from civic society, as is the usual case with Indian rape victims whose victimhood multiplies exponentially when their situation becomes public knowledge? Are policemen and policewomen properly trained in gender sensitivity issues? Are rape victims fully protected by the state and by constitutional instruments? Do rape victims have confidence in the judicial system? Do rape victims have confidence in the police? Are parents and society responsibly raising children they way they are supposed to? These questions are conspicuously essential, as we probably all know, to the formula of success as we embark on a collective enterprise of restitutive justice!
This brings to mind "Always," a rhythmically powerful and lyrically poignant track by the New Jersey-based rock group, Bon Jovi, in which a chronic philanderer inventively comes up with excuses, always, whenever his serious girlfriend catches him red-handed cheating with different girls. On each occasion when he is caught in the act he assures his emotionally-hurt girlfriend with the following words: "And I will love you. Always. And I'll be there forever and a day. Always." How can this wickedly-careless philanderer claim to care for a good woman he claims to love forever, a patient and loving lady whose golden heart he consistently, by way of lyrical alchemy, turns into silver? We are simply talking about the lip service civic society and politicians fondly pay to the girl/woman victim, an innocent girl or woman seemingly drowned in the depths of societal nonchalance or irreversible victimhood! Could civic society and politicians ever protect the girl/woman victim as Tony Montana (Al Pacino) viciously protected his sister Gina (Mary E. Mastrantonio) in "Scarface," even going to the extent of killing his bosom friend Manny Ray (Steven Bauer) for defiling his sister?
Could law enforcement individuals emulate Morgan Freeman, a disciplined school principle, in "Lean on Me," not Denzel Washington, a corrupt cop, in "Training Day"? Could the girl/woman victim be freed from institutional peonage to explore the seamless world of romance as Angela Bassett, Loretta Devine, Lela Rochon, and Whitney Houston surely do in "Waiting To Exhale," not caged as Olu Jacobs, a wicked king, did to Nadia Buari, Ngozi Ezeonu's beautiful daughter, in "Beauty and the Beast"? Could civil society and politicians free the girl/woman victim so she could finally have the chance to look romantically into her lover's eyes, while in bed in the morning, as he sings her Yamoah's "Serwaa Akoto," Aerosmith's "I Don't Wanna Miss A Thing," Ofori Amponsah's "Otoolege," Percy Sledge's "When A Man Loves A Woman," Michael Bolton's and Patti Labelle's "We Are Not Making Love Anymore," Milestone's "I Care About You," Rex Omar's "Abiba," New Edition's "I Am Still In Love With You," Bob Marley's "No Woman, No Cry," and Michael Bolton's "How Am I Supposed To Live Without You"? Could civic society and politicians prevent the institutional peonage of "female genital mutilation," "trokosi," and "Witch Camps" from ever becoming the cargo holds, which they already are, anyway, of "MC Ruby," as shown in "Deadly Voyage"?
Don't they, these victims, otherwise, our mothers, sisters, nieces, grandmothers, aunts, need and deserve our unconditional love, as the American moral philosopher, Cornel West, an outspoken public intellectual, is wont to say? What moral message, if you will permit us to ask you, has Whitney Houston's "Greatest Love Of All" got for parents and their children, in terms of raising the latter? What does Eric Clapton's "Tears in Heaven" say about losing a loved one? "Would you know my name if I saw you in heaven? Would it be the same if I saw you in heaven? I must be strong and carry on because I know I don't belong here in heaven," sings Clapton, a blues and rock & roll musician. Why is the girl/woman victim, a stranger in her own land, still outside the "heaven" of freedom? If truly "It Takes Two," as the Old-School rapper, Rob Base, says, what is civic society and politicians doing together to get the girl/woman victim out of Coolio's "Gangster's Paradise," symbolically institutions associated with "trokosi," "female genital mutilation," and "Witch Camps"? Are they waiting until the girl/woman victim finally dies before they troop to her funeral and lip-synch Bone Thugs N Harmony's "Tha Crossroads"?
Why is the girl/woman victim still in the hellhole of Clapton's mournful "heaven"? Do civic society and politicians know the name of every girl/woman victim, in fact, by heart, that is, of the angelically-beautiful names of majestic and saintly girls and women who cry all day, mourn all day, sob all day, outside the "freedom" door of "heaven," for salvation? Why doesn't the queen, the girl/woman victim, trust the king, civic society and politicians, as in Eric Clapton's and Babyface's "Change The World"? Doesn't Rod Stewart, a rock musician, say there is a kind of love, a special kind of love, a concept, which, interestingly, he describes passionately in "Have I Told You Lately," through his hoarse, unlike Michael Bolton's strained, voice, as "divine love"? Is Stewart's "divine love" not the same as Cornel West's? Why should Les Nubians, a soulful and vibrant Afro-French neo-soul and jazz duo, say "even caresses don't taste like honey anymore" in "One Step Forward"? Do they have the girl/woman victim, corrupt politicians, and uncaring civic societies in mind? What is Culture trying to tell us through "Innocent Blood" and "They Never Love In This Time"?
Fortunately, we do know why the queen doesn't trust the king in "Change The World." How? The answer, of course, is provided by Bon Jovi's "Always." Bon Jovi's philanderer, like corrupt civic society and politicians, has this to say when caught red-handed cheating with another girl: "If you told me to cry for you, I could. If you told me to die for you, I would. Take a look at my face. There's no price I won't pay to say these words to you." What? Really? This explains why Frederick Douglass doesn't believe Bon Jovi's philanderer one bit! Always!
We shall return…