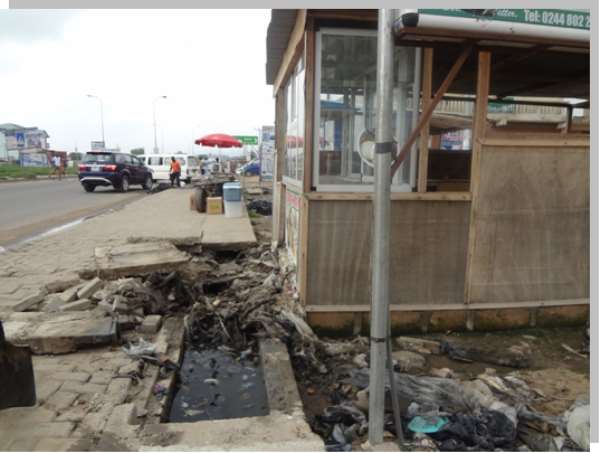 The gods know that we have use this column to campaign and clamour for a change in some of our attitudes, so that we can begin to live decent lives like other human species.
It is sad that in this age our people continue to live in conditions that are so dirty that they will be deemed unfit for animals in some countries.
Apart from pigs, very few animals enjoy living in filth.
Yet many of us do not see anything wrong or dehumanizing in preparing, selling and eating our food in absolute and shocking filth.
Many of our markets are located right inside stomach-churning fifth, with sewage-filled open gutters beside them.
And it is at these dirty environments that we buy and sell the food which we eat. In the process, we give ourselves diseases like cholera, which were eradicated in many countries centuries ago.
Kasoa, in the Central Region, is undoubtedly one of the fastest growing in the country. The former rural settlement has mushroomed into one gigantic, unplanned urban ghetto.
Kasoa city officials do not appear to have heard of urban planning, and the provision of basic service remains an alien concept to them.
Although city officials go round to collect all manner of tax, rent and tariffs from the people, there is no evidence of what the people's taxes are spent on.
Over half a century of self-governance, officials continue to have the mindsets of colonialists - collect taxes from people without a care about their welfare.
The only good road in Kasoa remain the Accra to Winneba which dissected the town and this result in constant headache-inducing traffic-jams.
In Kasoa, every manner of pollution is the order of the day.
Every pavement is choked full with every manner of commercial activity. In total disregard for the laws, a good numbers of Christians come on the pavements with giant loudspeakers to blare ear-shattering noises. They do this every hour of the day with officials looking unconcerned - sometimes they join in admiring the law-breakers.
These pictures were taken on October 7, 2013 - two days after a downpour. The location was the Old Market which has been turned into a shopping-mall and a motor park.
I do not pretend to be an Urban Architect, but I believe that there is more we can do to help ourselves instead of wallowing in demeaning filth. And we do not need to go with a begging bowl to the Chinese, the Arab or the Europeans - we can do this by using a little bit of imagination.
City officials collect money from the sellers and union officials collect money from the drivers.
The question provoked here is: why can't those that collect money use part of it to take care of the place?
Let us hope that the publication of these pictures will spur our officials to wake up from their deep slumber and start to do the correct thing.
Our people certainly deserve better.

NEW PICTURE (1)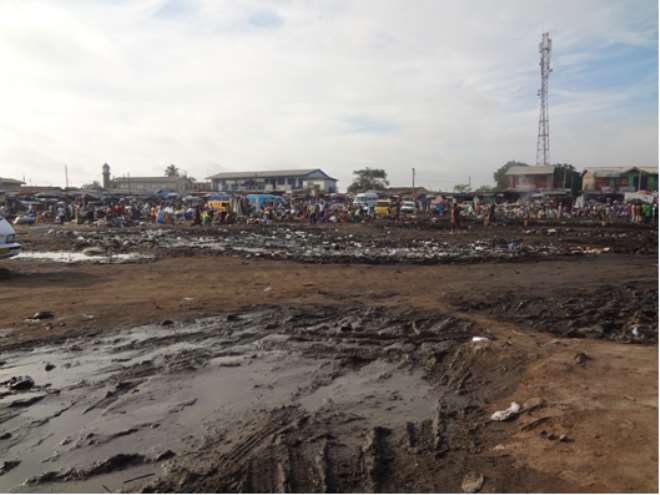 NEW PICTURE (2)

NEW PICTURE (3)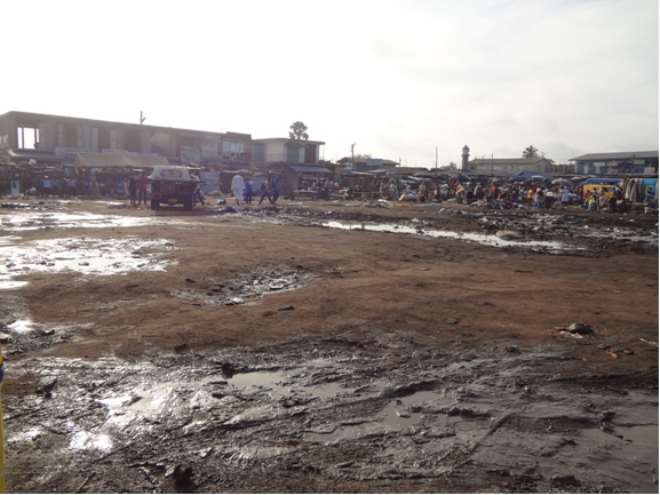 NEW PICTURE (4)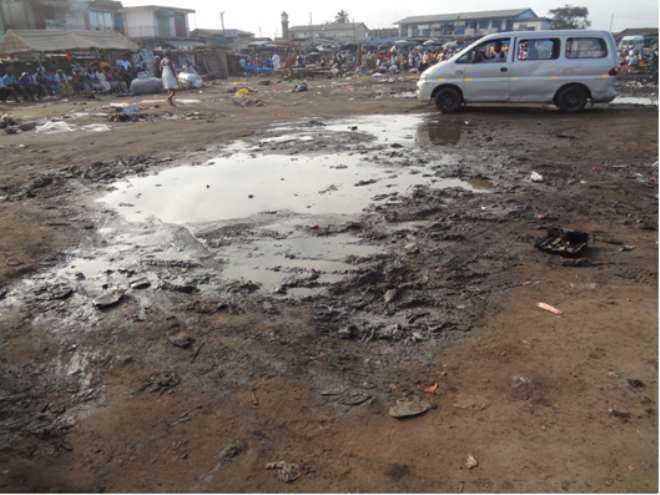 NEW PICTURE (5)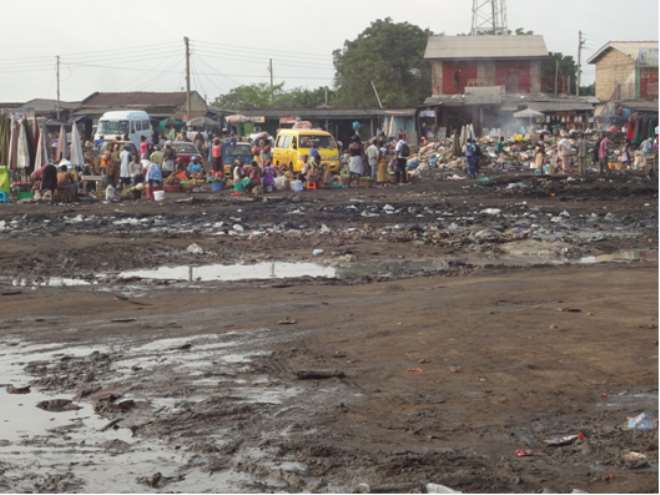 NEW PICTURE (6)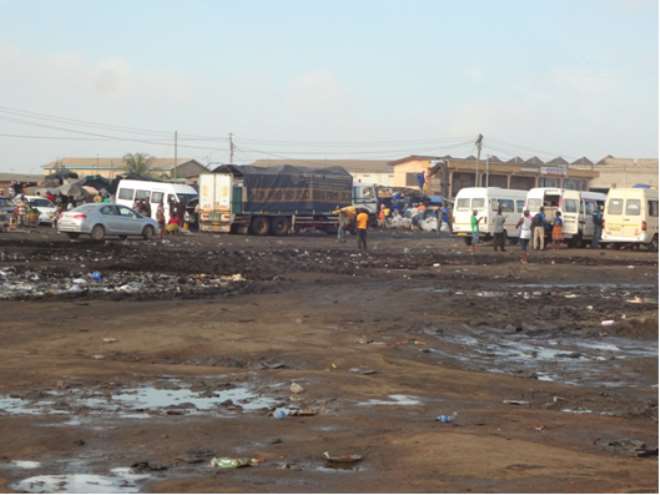 NEW PICTURE (7)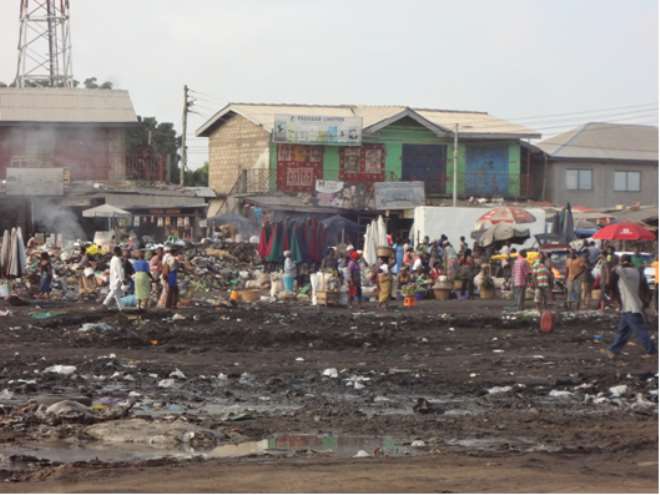 NEW PICTURE (8)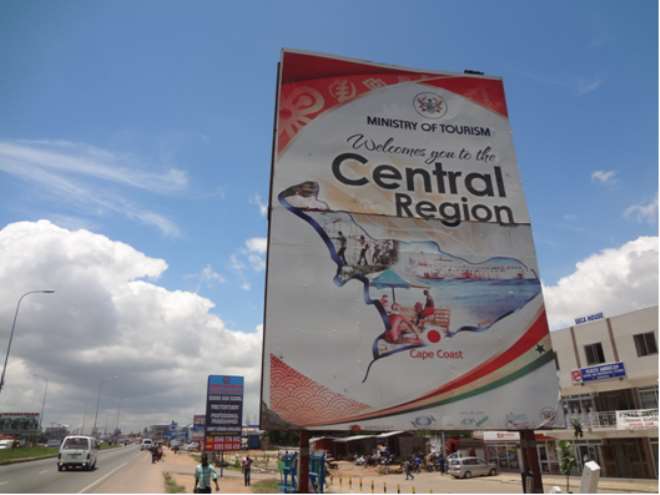 Cynically, As Attested By This Giant Poster At The Entrance To Kasoa, Our Officials Want Tourists To Come And Visit Us And See Our Show Of Shame….Tchaah!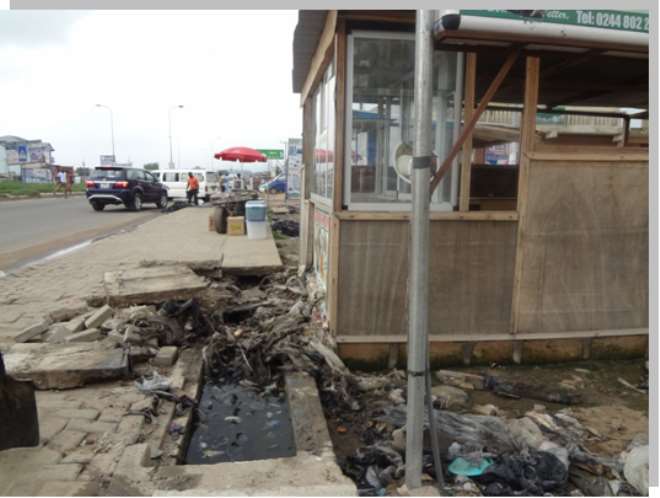 NEW PICTURE