Chop Chop At Sekondi-Takoradi Assembly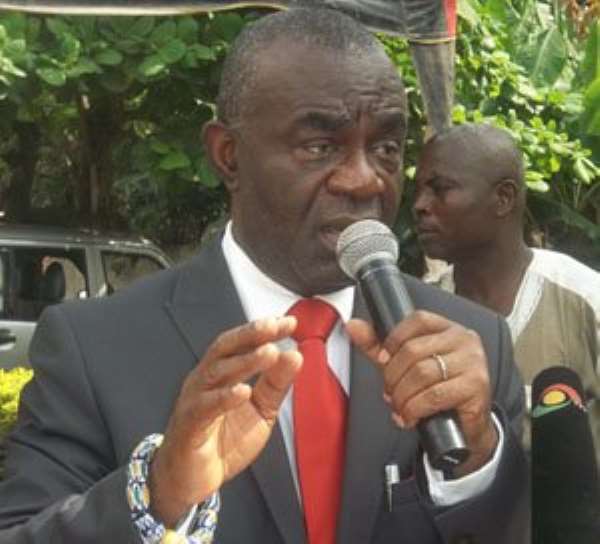 Capt. (Rtd) Anthony Cudjoe
They alleged their investigations revealed that monies collected for the assembly by private revenue collectors fell short of actual amount, thus affecting the developmental agenda of the assembly.
They cited an instance whereby one of the private companies billed a telecom company an amount of GH¢410,000.00 being arrears from 2011 to 2013.
They alleged that some officials of the assembly connived with the company to settle on GH¢12,000 instead of GH¢410,000 and issued a receipt to that effect.
'As a result, the STMA lost a whopping GH¢398,000.00 in revenue while GH¢12,000 could not be accounted for,' they alleged.
'The STMA should sit up and give the privatization of the collection of property and other internally generated revenue (IGR) another thought.'
According to them, STMA has the potential of generating revenue to supplement the Common Fund from the Central Government.
They therefore appealed to the Metropolitan Chief Executive (MCE), Capt (Rtd) Anthony Cudjoe and other authorities of the STMA to explore ways of motivating staff of the revenue department, especially those who collect property rate in order to enhance the revenue base of the assembly.
The assembly members also bemoaned the lack of transparency in the award of bill board branding and signage contracts at the assembly to prospective companies.
'A company called Essart on the Takoradi-Sekondi road used to be in charge of most of the directional signs and bill board branding and the company was doing well but these days most of the contracts are done in secrecy with some foreigners companies and this is not fair,' they stated.
When contacted, Kojo Baidoo, Chairman of the Finance and Administration (F&A) Committee debunked the allegations, stressing that there was no way any of the private revenue collectors could pocket the assembly's money.
'With the use of an electronic device, any money paid to private companies goes straight to the STMA's accounts.
It would be recalled that recently some assembly members of the STMA accused some officials of the assembly of corruption and conflict of interest.
It has emerged that some top officials of the STMA, who were also members of the tender committee, formed companies and awarded contracts running into millions of cedis to those entities.
The development, according to the assembly members, has caused serious financial difficulties for the assembly.
 From Emmanuel Opoku, Takoradi