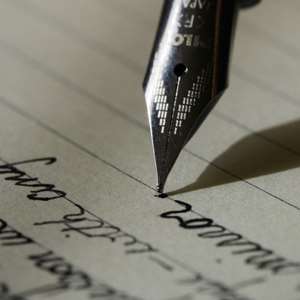 The suggestion by the Government Statistician Dr Philomena Nyarko that the age of marriage be increased from 18 to 23 years has received mixed reactions, with a sizeable number of people, unsure that her suggestion can stand the test of time.
One of the eminent persons who disagree with her suggestion is Sheikh Dr Amin Bonsu of Amin Scientific Herbal Hospital who is also Imam and Acting Chairman of Ghana Muslim Mission.
He argues that the suggestion by the government statistician that the age of marriage be increased from 18 to 23 to enable the young women to become physically, socially and psychologically prepared before child bearing is not feasible.
In accordance with nature he says that, a lady could be ready to marry at puberty that is around 12years and if not allowed to marry on time, child bearing and delivery could pose a lot of complications to them. By the age of 18, most women are biologically ready to marry and to produce children contrary to the suggestion made by Dr Nyarko.
In view of the desires and agitations of some interest groups who even want reduction in marriage age for ladies; it is difficult to move the age of marriage to 23years. The fear for this interest group is that any increase in marriage age above 18, would encourage promiscuity and other sexually related activities early in life.
Experience has shown that teenage girls in most parts of the country do engage in fornication resulting in teenage pregnancies. The complications they develop are the primary cause of maternal deaths among the teenage girls. If they are not allowed to marry when they are ready things can get bad for them.
Reports indicate that in the Central Region alone nearly 14,000 girls got pregnant last year. Most of these girls got pregnant through pre marital sex. Therefore delaying their marriage means more young girls getting pregnant with irresponsible men who could not care for them during pregnancy, child bearing and care for the babies to be born.
Most of those girls do not get proper care for themselves and babies. In trying to abort the babies most of them end up losing their lives
There is therefore the fear that delaying the marriage of girls to 23 may give room to more teenage pregnancies, illegal abortions, maternal deaths HIV AIDS and unplanned births and many more consequences on the poor girls and their babies.
Moreover placing too much emphasis on birth control by promiscuous girls and just to reduce population growth seems not to be a good approach to managing society.
It is advisable for the current marital age of 18 be maintained while advocacy is intensified for parental care control and responsibility. Educational institutions must also be made to inculcate moral and life skills training into the schools curriculum as happened in the past instead of focusing only on academic and intellectual training of our children.
Religious organizations must concentrate on teaching morality instead of business studies only. Civil societies, traditional rulers and our political parties must uphold and honor people with good morals and good characters and not riches social status.
They should also create good systems and formulate good policies for training and bringing up morally responsible youth, citizens and leaders.
It is proper for families and the nation to spend their resources for proper planning of families, spacing births, allocating resources for children's upbringing and education.
The economy must be fashioned to take care of population growth instead of spending much more resources on birth control which can have serious consequences on our countries development aside the side effect of using these birth control mechanisms.
Countries like Japan did suffer in the 1990s when their country became an aged population after implementing birth control policies.
After a hard look at all these there is the need to allow girls to get married around the age of 18 after being given good home and moral upbringing if even in secular schools.
EXECUTIVE DIRECTOR
EANFOWORLD FOR SUSTAINABLE DEVELOPMENT
[email protected]/ [email protected]
233244370345/233264370345/ 233208844791