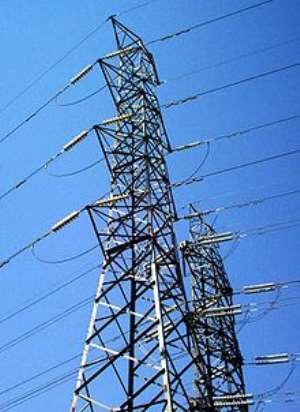 The Sunon Asogli power plant is to become an exporter of electricity by 2016.
The power plant which has made an application through the energy commission for the grant of the provisional electricity export license is likely to receive its license within 60 days if it meets the commission's requirements.
The plant currently produces 200 mega watts of power and it intends to increase this to about 500 mega watts in the near future.
The Sunon Asogli Power Plant, a privately owned power generating company, started production with the delivery of 100 megawatts of electricity to the national grid in 2010.
it relies on the West Africa Power Company (WAPCO) to supply power the power plant had to shut down last year WAPCO's gas pipeline which supplies it with its fuel was damaged .
The Executive Secretary of the Energy Commission, Dr Alfred K. Ofosu Ahenkorah told Citi Business News, the plant's move is in line with the country's move to become a net exporter of electricity in West Africa by 2015.
"They have initiated the application process and normally this takes between 10 days and a month but the law requires that we approve with 60 days. Asogli is planning to expand the existing power plant, it is now 200 MW, they plan to expand to 550 MW and it is the excess they want to export. So the application for export does not cover their current capacity it is for their future expansion."
He added that "it is the future expansion they want to do it could be 2 or 3 years but they have not put the plant in place yet so it is something for the future."
The Sunon Asogli Power (GH) Ltd is an enterprise jointly established by the Shenzhan Energy Group Limited and the China Africa Development Fund, the former having 60 per cent shares and the latter 40 per cent.