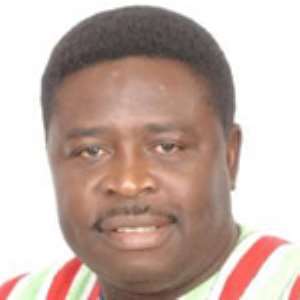 The IEA debates recently have given Ghanaians a clue as to who among the four candidates from NDC, CPP and NPP is best fitted to lead and provide good leadership in Ghana.
The CPP leader Dr. Abu Sakara Foster in his closing remarks said Ghanaians on December 7 are faced with two difficult choices to make- the prosperity for all or prosperity for just a few. He said Ghanaians are experiencing prosperity for only a section of the population and the time has come to broaden the scope of wealth for all which can only be done if the CPP is voted into power.
Ghanaians seem to be left between two hard and unpalatable choices. Either way, it is a hard and an uncomfortable choice! But lo and behold, Ghanaians have other alternatives. Ghanaians are not under any pressure to choose between NDC and NPP. They have seen much of these two parties for the past 30 years and can decide to take a new look at other parties now. Ghanaians don't have to decide between Akufo Ado of NPP and John Mahama of NDC.
Ghanaians must distinguish between an able leader with a mission and vision to salvage their problems and CPP's Dr. Abu Sakara Foster and his team convey this message brilliantly.
In this entire encounter at the IEA Presidential Debates the CPP leader Dr. Abu Sakara Foster has been able to stand out from the crowd and his closing remarks are a testimony that embraces the burning issues at stake.
"Science and technology gap is directly reflected in the poverty gap." Dr. Abu Sakara Foster.
That is why the CPP will establish a fund for innovation and new ideas to promote our development industrially. This, he said, was aimed at moving "ideas from the shelf to the factories" and to drive the economy forward, but the CPP has intimated it will also ensure that good business plans receive grants and the necessary support they deserve to succeed in the business world in other to make Ghana competitive.
Presently, the disparity between rich and poor; north and south and the alarming disparity of incomes make means of subsistence far too difficult for many poor Ghanaians. This wide discrepancy of share in the national cake if not tackled can lead to social unrest. It is with regards to such discrepancy that the CPP leader appeals to the hearts and minds of Ghanaians to vote for the party.
The filthy, smelly, dirty and sprawling waste dumps coupled with polluted air and noisy atmosphere has almost characterized our way of life. But this is yet the result of a generation of greedy and short sighted politicians who preach less intervention so they can sell government contracts to themselves; time to change that!
Ghanaians don't need to always alternate between NDC and NPP. The two are on the same page of corruption and poor performance. They are two sides of the same coin. We need a change and you can all be part of this real change come December 2012, if you do not allow your vote to be bought with lies and a 5 cedi note.
Again considering the discrepancy in age and freshness of ideas all go to score for the CPP candidate. He is full of vigor, vital energy and plenty of innovative, creative and productive ideas. Thus, it would be a shame if this fine candidate and his team for parliament are not elected to lead Ghana.
Dr. Abu Sakara Foster is the only candidate that has been making sense through it all and seems to know where and how to start to tackle our myriad of problems. Give the CPP a chance to deliver!
But better still, I burn to suggest that Ghanaians must send more CPP candidates to parliament to ensure that the vision elaborated by their leader at these debates are translated into bills in parliament to become the beginning of a long journey to emancipate Ghana from unemployment, poverty, disease and superstition.
It is a choice, sometimes in a lifetime, and our ability to wriggle ourselves from the noisemaking into a reflective mood in analyzing the candidates before voting is crucial. We also understand the difficulty that confronts many Ghanaians now with the choice to be made. That is why we have here some piece of advice to heed to:
Vote for more candidates from the smaller parties into parliament to ensure balance and checks
Vote for more women into parliament, this is crucial
Vote to reduce the number of insulting politicians in the media from parliament
Vote for enlightened men and women candidates
Collect their money if they offer you some and vote against them!
VOTE CPP, VOTE WELFARE, VOTE YOUR FUTURE!
When the governments of NPP and NDC for 30yrs together failed, it was YOU the weak in society that suffered resulting in our plight today. Ghanaians just want to live and survive peacefully; they want jobs, food, shelter and clothing and a future they can rely on, which cannot be realized if we allow our votes to be bought for 5 cedi notes or a motorbike and then be written off on the 8th December.
The choice is ours; vote CPP for the restoration of our dignity and pride!
Mr. Festus K. Lartey-Adjei