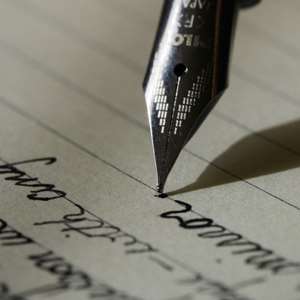 "Birth and death, the inseparable poles of all life on earth, should not be a secret to man."– Abd-ru-shin
30thSeptember 2012, was a day after birthday. I had been given a treat and was joyfully expecting Nigerian Independence Anniversary celebration next day, then, the bad news came. I had not spoken with my senior sister, who is now doubling as my mother for about one week. I just put a call in joyful expectation of her usual salutation. But what greeted me like a thunder-bolt was more than can be imagined. The news then was fresh and had not been heard even by the mother of the affected. My sister was wailing! What is the matter? I asked she announced to me that MR. BENJAMIN INNE CHEGWE has just been killed by Fulani Cattle heads men! I thought immediately that there was some mistake. Benjamin was in faraway Delta state Civil service, what would be the relationship here? My thoughts went wild. But the reality remained that 'Beji' as fondly called was gone as few hours that night, a reliable source posted on the web to confirm my worse fear. Then l thought again. What does life or death mean to a typical Nigerian?
Death is a challenge which has remains unchallenged irrespective of whose org is goad. Everywhere, it steers us in the face, the fact is that we are only lucky we are not its victims yet. Praise God. Thieves face it, Kidnappers face it, hired assassins face it, the sick and healthy people face it, day old babies, youths, young men, women and the aged face it. Our friends and foes are not spared! It is not bye passed by the wealthy or the down trodden. It does not respect the well read nor the illiterates. Death does not respect race, colour, heritage or inheritance. Death deals blows in finality worse still; it comes unnoticed and unannounced, when it does!
We have all lost a dear one either in their sleep, on a journey or in circumstance that defiles description. As a child in the 50's and 60's, even early 70's despite the war fought won and lost, in which the now Rtd. but academic Dr. Yakubu Gowon declared "No Victor No Vanquished" death was dreaded. Young people were not allowed to the scene of death. Elders sobbed and middle aged adults wailed. Today all that is gone! Now, people even dress to kill at burials.
The truth is that after life, death come and after that a new life or new beginning. We do no need to go into esoteric studies to discover that there are just two options left open to all. It is to go to Heaven or Hell and this fact remains unchanged our different beliefs notwithstanding. And in so far as we believe that after death come judgment, it is needful to note therefore that the new life which begins at death is either that of blitz or perpetual pain. Biblically, that was the difference it made for the rich man and Lazarus. For while Lazarus was a poor on earth, he remained adamant, instilling God's values in people while the rich man in life, and in affluence, dished out pains so much that only crumbs from his table was allowed people of low esteem. These we can also see today in the Pension Fund Fraud which now seems to be rested as the rest cases of similar dimension and magnitude.
Sorry, we are talking about death! We are not in any war situation in Nigeria and our leaders will hurry to confirm that given any little opportunity. But I dare say that more have died in Nigeria in the last few years than did die during the War in Libya or even in current Syria. Worse still most of the deaths were needless, hopeless, senseless and mindless!
In Nigeria, it has been proved that corruption does not die it grows from strength to strength. This perhaps is the reason Prof Niyi Osundare aptly described it Thus "Corruption is the fastest growing industry. If Nigeria does not kill corruption, corruption will kill Nigeria" why do I have to settle on corruption when l am supposed to be discussing death? Yes, so, because the entire senseless deaths are caused by the singular fact that corruption has taken root in the marrow of our leaders. … "Things have fallen apart and the center cannot hold" apology to Prof Chinua Achebe again.
Since 1982, Nigeria has been thrown into real turmoil. Then, hardly would a year pass without one form of religious crisis or the other. We had Maitasini in Maiduguri, Kano and Sokoto. Other forms of Religious crisis have been fought and won? To date it has not abated. Yet we are not at war. There is no state, Local Government and hardly any ward or larger family in the country which has not suffered multiple death of various forms especially from Religious crisis. There is hardly any manner of killing in the books which has not been practiced or put to excessive use in Nigeria, yet our leaders pretend that all is well. In Yobe, Borno, Plateau, Bauchi, and now Taraba and Adamawa state, to mention a few, terrorists have rendered the places ungovernable. Religious leaders have come in the day to the media houses to show empty solidarity to government yet go into the trenches in the dark to rehearse newer and more gruesome methods of killing of innocent souls.
When the chief detail of the wife of one of the Northern states was killed, this writer did say that the B/H groups were making a statement. Shortly after, a retired Deputy Inspector General of Police was killed in Kano. Recently, warning has gone to the wives of most public office holders in the north and if taken lightly, they will make good the promise. Youth Corps members on National assignments have been killed in Bauchi. Now under graduates in Mubi and Port harcourt have had to pay the price of being just student in an institution to mindless group of people who to date, have not in concrete terms told the nation what they want. It is, as if we are to wait for eminent personalities to die before swift action is taken. Even that has happened. In Plateau state, a serving senator has been killed! The common man and woman have died in their thousands, the average ones have joined to pay the supreme price, party officials have done, Councilor, Local Government Chairmen/women, current and former public officers and more have paid the supreme price. Are we to expect in the death row the inclusion Governors and Ministers to prompt government action? Who was Chief Bola Ige, Abubakar Rimi Dikibor and Marshall Harry to mention only a few.
What does death mean to us in Nigeria?

House wives, husbands, family members have lost loved ones all in explicable circumstances, to mindless killing and more to ignorance. The saying remains that "what comes around, goes around."
Life is a gift and it must be used to the benefit of the giver, not for others to kill, but for the purpose God gave it. If there is one thing we are certain of in life, it is that eventually we will all die. The evil killer will die, the evil man will die, the thief will die and finally the good man will die. But after death, we will all come face to face with our creator to account for all we did with the life He gave us. What will be the account of those whose main source of livelihood is planning and executing gruesome killing in whatever guise? What really goes on in the minds of these killers at all stages of their planning? Do these executors ever give a thought to their own life at all? A wife was said to have had 78 stabs on the body from her husband before she died; a husband has thrown a wife into toilet; my school mate and friend Mrs Afi Abdullahi, a senior legal officer of NNPC was killed by her driver and had her body tucked in her Fridge! During religious riots, the way and manner hard liners adopt to kill has continued to elicit fear in the minds of those who have witnessed them. Do these killers ever imagine that they could face the same faith? How does the armed robber feel hired assassins etc feel when they pass through a scene where they had operated earlier? Or see the suffering family members of their victims?
Some deaths come by accident, some through being in the wrong place at the wrong time, yet others by share careless life style. But all of us have been saved through the simple love of God. Why can't we give life a real thought? One is tempted to ask what life is after all. Or what are the gains for those whose business is killing others if not waiting for the long arm of the law!
There is a judgment which awaits every man for whatever role they play or have played with mankind. But even before the judgment of God and man, what you live with is your own judgment and its suffrage surpasses every other pain put together, before the judgment of the Most High.
In the life expectancy index, Nigeria is rated at age -50! This rating is a function of analysis obtained after considering several variables. Nigerians, other than suffering from various acts of criminal victimization, have also been suffering from the various governments of the day. Right from the military to date, no government has been people friendly. Each of the leaders have come and gone out witting each other in inflicting harder suffering on the people. It is no longer news that cost of governance only is more that 25% of the nation's budget. Or is it new that the same group also gets the choice contract as well as out bid known organizations in BPE privatization exercise, yet leaving the people hungrier, poorer and worse still, more vulnerable to all manner of criminal attacks.
The challenge of being a Nigerian is very daunting. The Police is not your friend in their stations; JTF is shooting sporadically at everyone; the man at home is robbed black and blue and gives thanks if unhurt. Everywhere you turn to stress, stress and stress leading to certain and untimely death.
Finally, we may as usual laugh or shroud our shoulder, but we keep quiet to our own peril. Corruption is fast tracking our death in Nigeria. Let us do something now and change Nigeria for good so that this country can be seen as really a great nation of good people.
I remain yours in the struggle for sane livelihood.
Mike O. Akpati is a Public Affair Analyst based in Port Harcourt