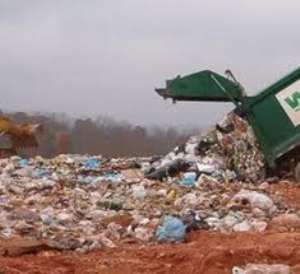 Foremost waste management firm, Zoomlion Ghana, is invested in a sorting and composting facility in Kumasi with a capacity to process 300 tonnes of waste per day.
The company's waste-to-compost plant in Accra is Ghana's first registered Clean Development Mechanism (CDM) project to reduce greenhouse gas emissions in the country.
An operations officer at the recycling and composting unit, Rachel Ofori Asantewaa, says to the Kumasi plant should be up and running in a year.
She tells Luv Biz Report the plant will convert organic waste into manure for agriculture production, add value to the environment and generate employment.
Story by Kofi Adu Domfeh/Luv Fm/Ghana