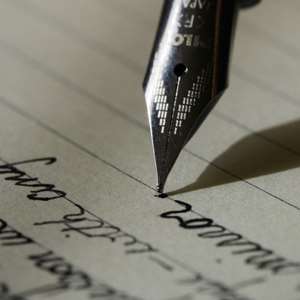 As a young man with much interest in writing and journalism though not necessarily with a formal education in journalism, I was deeply touched and encouraged by the Life story of this sterling young journalist, Manasseh Azure Awuni to the extent that I have decided to put together this little tribute in his honour, even though I do not know him personally neither have I met him before.
I got to know him incidentally the Saturday morning before the GJA Awards night after I have read a feature article authored by him with the title " My GJA laptop and MTN credit" in the Thursday August 23,2012 edition of the Daily Graphic. Hitherto, I had no idea he was adjudged the most promising journalist for the previous year's awards. Believe you me, that piece inspired me a lot not only because it gave me the urge to continue writing after an earlier decision to take a break (because I felt I had no motivation to write any longer) but it was also very well thought of piece straight to the point with the issues discussed interspersed with some humour.
Again, listening to him Monday morning on Peace FM flagship breakfast programme kokrokoo sent shivers down to my spine, the story about how his father, as night watchman did not renege on his responsibility of educating he and his other siblings, how his family struggled to survive back at Bongo and the keen interest of his dad in the education of his children, his interest in taking journalism to the next level among several others. From hindsight, he comes across as a person who is very determined to achieve, appreciates his background and as proud as he is of his background, that rather gives him the urge to work hard to achieve.
One thing that inspired me most was his word of advice for Ghanaian youth in general and his Northern compatriots in particular. Quoting directly from him "poverty is not license to violence" and such they should desist from all violent activities and most importantly resist any attempt by politicians to use them to cause mayhem in the upcoming December 2012 General Elections. What is more impressive is the fact that as young as he is (27years), his depth of wisdom, encouragement to the extent of giving hope to the hopeless, zeal and enthusiasm to move journalism in Ghana to international standard is very refreshing and unprecedented. My last word to him is Ayekoo for encouraging us the young ones and God bless you!