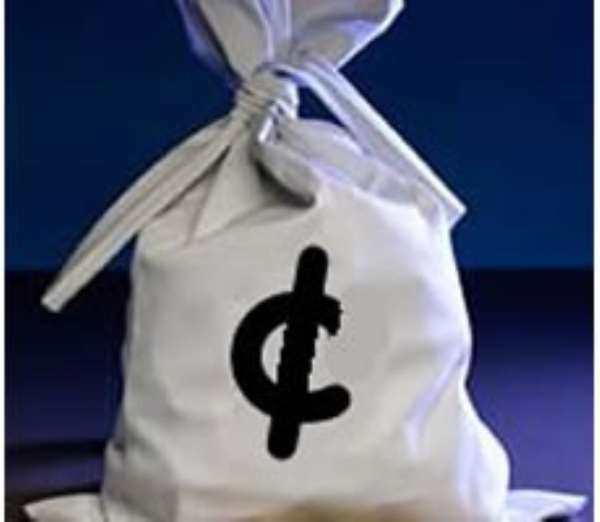 A financial consultant, Kudjo Akpabli, has raised alarm over a looming GH¢816 million debt likely to be incurred by the country in another judgement debt scandal.
According to him, Bankswitch Ghana Limited, a software provider, had prayed the International Court of Appeal in The Hague to award it the amount in judgement for the illegal termination of a contract it signed with the government in 2007.
He said the Government of Ghana, through the Ministry of Finance and Economic Planning, in 2007 entered into an agreement with the company for the provision of a customers' valuation software to assist the Customs, Excise and Preventive Service (CEPS) in its revenue collection.
According to him, the government was paying the company GH¢600,000 on a monthly basis as part of the agreement.
However, the government, in 2009, asked Bankswitch to stop the work it was doing and replaced it with the Ghana Community Service Network (G-CNET), with the excuse that the software was then going to be done free of charge.
In the words of Mr Akpabli, after 2009 the government still paid GH¢600,000 monthly to Bankswitch Company, even though the company was not doing any work.
Briefing journalists in Accra, he described the situation as another possible drain on Ghana's already meagre resources.
He called on the government to, as a matter of urgency, deliberate with the authorities of Bankswitch on how to resolve the matter or allow the company to continue executing the contract as per the initial provisions of the agreement.
Dr Sekou Nkrumah, who claimed to be an ally of Mr Akpabli's, said it was worrying for a struggling economy like Ghana to be paying such huge sums of money to individuals and organisations who were not rendering any service to the state.
He said the raging judgement debt controversy must serve as a reminder to the current government and any future administration to be wary of how it went about the award and abrogation of contracts.
"It is very important that as a country we conduct this judgement debt debate with a nationalistic viewpoint. It is unhealthy to discuss the issues with our partisan political biases so that we can seriously deal with the issues that are necessary to be dealt with," he said.
Dr Nkrumah said it was also important for those who were privy to the facts on the various judgement debt cases to explain them, devoid of partisan biases, so that the public could also make informed decisions and conclusions.