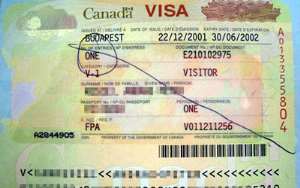 Introduction
We ordinarily would have resisted the urge to come out with this publication. Yet considering the precarious nature of decisions from the British High Commission (BHC), we are left with no option but to pour our scorn on this deprecating state of affairs.
In expressing our dissatisfaction however, we are equally mindful of a number of caveats. One, we do concede that an Entry Clearance Officer (ECO) is under a duty to protect the integrity of the UK Immigration Rules. His task therefore is to limit as far as possible the threat of intending immigrants seeking to gain entry into the UK. Two, we do note also that the law vests an ECO with discretion. Thus, the provision of all requisite documents by an applicant should not necessarily guarantee that a visa will be issued. The decision on whether or not an applicant has satisfied a relevant immigration rule lies exclusively with an ECO.
Yet having reviewed a number of visa decisions from the BHC we are led to the conclusion that these decisions are generally tenuous, incredibly inconsistent and highly speculative. Wewill seek to demonstrate our allegations by leading arguments in its support.
Our allegations however are limited to only visitor's visas, specifically, General and Family visitor category. These decisions vary according to reasons advanced as justification. We will therefore consider some common visa refusals under separate headings.
Your institution has not been accredited by the National Accreditation Board (NAB)
Many applicants are refused on grounds that their institution has not been accredited by the National Accreditation Board (NAB). Whiles this may be so for tertiary institutions, it might not necessarily be so for pre-tertiary institutions.
We argue that the mandate of the NAB is only in respect of tertiary institutions. We refer to sections 2(1) of the National Accreditation Board Act, 2007 (Act 744) and 16(1) of the Education Act, 2008 (Act 778). These provisions specify the mandate of the NAB to tertiary institutions. An institution is therefore under no legal obligation to seek accreditation from the NAB if it has duly being certified by the Ghana Education Service (GES) as a pre-tertiary institute. Pre-tertiary institutions operate under the mandate of the National Inspectorate Division of the GES under section 4 of the Education Act 2008, (Act 778) and not the NAB.
Thus, when an ECO alleges that an institution has not been accredited by NAB, the onus lies on the institution to show that it has duly been certified by GES as a pre-tertiary institute. One this is shown, the onus is discharged, and then burden reverts back to the ECO to justify his case. In fact, Entry Clearance Basics, ECB 10.5 states;
"If …the ECO supports a decision to refuse with evidence or allegations which cannot be substantiated or clearly accepted as reliable, a court/adjudicator could decide that the burden of proof fell on the ECO to justify the refusal.
In one particular case, (ACC/720874, 727166) after accepting arguments that the institute was not obliged to seek accreditation from NAB, the ECO nonethelessrefused the application alleging that a call they had made to the GES had indicated that the institute was not registered with the GES. We wrote to the Technical Examinations Unit of the GES to confirm the status of the institute. In response, this body issued out a comprehensive 13-page report which confirmed the accredited status of the institute and set out in detail the processes and procedures that culminated in the award of the accreditation to the institute.
Surprisingly, rather than considering the validity or otherwise of this document, the ECO again refused the application by merely stating thus; "Please note that a telephone call was made to GES on 25/1/12 and GES confirmed that your school was not accredited by GES."
Whiles not doubting that a call was in fact made to the GES on the said date, we also state the case that an oral verification may always be refuted by documentary proof. The ECO was thus obliged to consider the validity or otherwise of the document before drawing his conclusions. We therefore consider it reprehensible for him to have cleaved stubbornly to oral evidence when available documentary evidence clearly contradicted his claim.
Your account balance is a number of times your stated income
Many applicants are refused on claims of unproven financial circumstance. The reasoning is normally couched in the notorious reasoning that the applicant's bank balance is a number of times his stated income. Thus, if an applicant earns a stated monthly income of say 1200 GHS with a closing bank balance of say 13500 GHS, his application is likely to be refused on the grounds that his account balance is over 10 times his stated income. This reasoning is with respect very feeble.
Indeed we argue that save where cash payments which are highly inconsistent with the account history seek to obscure the applicant's true financial circumstance an application should not fail merely on this ground.
An applicant who earns 1200 GHS and has worked for say 3 years should be able to generate legitimate savings of 13500 GHS. To rely solely on the difference between stated income and account balance as the basis for refusing an application is hugely flawed and overlooks the social context in which these officials operate. In fact Entry Clearance Basics ECB 10.11 encourages ECOs to adopt pragmatic decisions to resolve applications using their expertise and local knowledge. In a society where high savings is considered as a measure of economic status, we are unable to fathom why an applicant must be penalised for being financially prudent.
You have failed to show the provenance of funds in your account
Applicants are also refused on grounds that the provenance of certain sums into their account did not match with the account history. Whiles noting that an ECO may be justified in refusing an application on this ground we also argue that this might not necessarily be so in all situations.
We contend that an ECO should consider the generality of an account transaction before drawing his conclusions on this point. Where for example, cash payments to the account are inconsistent and seek to impact on the account balance so as to make the financial circumstance of the applicant unclear, then a refusal may be justified under such circumstance. Where however, the payment was a one-off or stands in isolation to the totality of the account transactions, and the financial circumstance of the applicant can be sufficiently ascertained without reference to the said payment, then a refusal may be unjust under the circumstances.
In many situations, evidence may be lacking to support a claim as when a huge sum is deposited into an applicant's account to be given to a third party, or where a debt owed to the applicant is paid, or where a property is sold by the applicant. In other cases, evidence of a sort may be available at the time of a transaction, but applicants may not be disposed to keep them because they could not have envisaged that such evidence may be relevant to a future visa application.
To refuse applications on this ground without a consideration of these salient factors may defeat the substance of the applicable immigration rule. In fact Entry Clearance Basics, ECB 10.6 is unequivocal on this point. It states;
"The ECO should adopt a flexible approach...with documentation submitted in support of an application. There will be circumstances where necessary documentary evidence is clearly lacking. The ECO/ECM has discretion to vary the documentation required to support an application." 
We doubt whether you will have exclusive use of funds in a business account since you have chosen not to provide a personal account.
This ground of refusal normally stems from a misapprehension of the legal status of a sole proprietorship. Some ECOs tend to confuse the legal status of a sole proprietorship with that of a limited liability company. Applicants are refused on the basis that they had submitted a business account instead of their personal one. They argue that since the account was in the name of the business they doubted whether funds therein will be under their exclusive control. Other times too the reason is why an applicant had chosen to submit a personal account instead of a business one. The argument is that since the applicant had provided evidence of his business, heshould have provided a business account instead of a personal one.
It is submitted that all these distinctions are erroneous.A sole proprietor is in law the same as his business. A person may choose to operate an account either in his own name or in the name of his business. There is no legal distinction between the two.It will thus be fallacious to demand to see a personal account from an applicant when he had in fact submitted a business account or the vice versa. So will it be a huge flaw to doubt whether funds in a business account will be under the exclusive control of a sole proprietor. Once it is established that the business is a sole proprietorship, it will be erroneous to insist onthese self-induced distinctions.
You have failed to provide sufficient evidence of your financial or personal circumstances
Generally, an applicant needs to prove that funds will genuinely be available to adequately maintain and accommodate him in the UK under paragraph 41(vi) of the UK Immigration Rules. To succeed under this rule, an applicant must provide evidence of his income and its source. He must also demonstrate that the proposed cost/purpose of his trip is sufficiently justifiable against his stated income/savings. The ECO's task being discretionary, their reasons for refusals are legion.
In many cases the reason is that payments into the account are mostly in cash the provenance of which is unclear. When an applicant submits his business documents, invoices, receipts, tax payments, etc., to demonstrate proof of his business, the reason is that the invoices submitted do not match. With employees, the contention is that certain payments exceeding the stated salary/income were paid into the account for which evidence was not provided. To all these we submit that an applicant may not likely envisage that every conceivable transaction of his may be relevant to a future visa application. To insist unnecessarily on documentary proofs which are mostly difficult to meet may defeat the substance of this rule. (See Entry Clearance Basics, ECB 10.6)
For applicants being sponsored by third parties, (e.g. a student being sponsored by a parent or guardian) the reason is that they had failed to provide sufficient evidence of their maintenance in Ghana. It is submitted that hard evidence may be lacking in cases of maintenance since a sponsor/parent could not be expected to document or provide proof of all monies they might have expended on an applicant. Evidence may thus be implied in the claimed relationship or in the proof of paid school fees or a stipulation to that effect in an accompanying letter, etc.
In any case, this regrettable fidelity to substantiation/documentation is not even endorsed by their own guidelines under Entry Clearance Basics, ECB 10.11 which states as follows;
"The ECO is encouraged to make quick, pragmatic decisions to resolve applications…The[y] should not rely unnecessarily on documentary evidence."
Conclusion
Sadly, it appears officials at the BHC are substituting their own personal dispositions and prejudices for the authority of their rules and guidelines. And when attempts are made to draw their attentionto some of these questionable decisions in reapplications they still remain resolute in their arrogant obstinacy by resorting to flimsy reasons to justify their earlier decisions.
We hope this situation improves forthwith. An applicant who has paid the requisite visa fee should be entitled to have his application considered fairly and reasonably and not on preconceived and prejudicial notions which impact negatively on the decision making process.
Emmanuel Opoku Acheampong
Immigration Consultant
Achilinks Consult
Kumasi
[email protected]