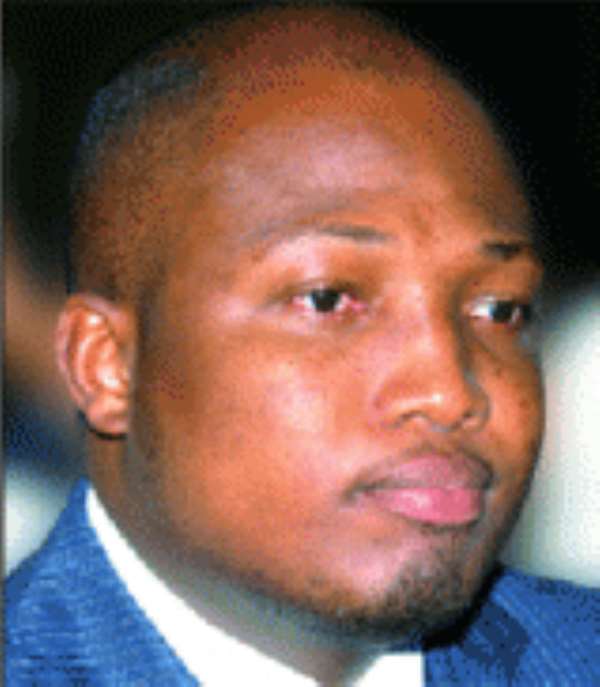 Mr Samuel Okudzeto Ablakwa - Will make revealing angle to the judgement debt saga Monday.
Deputy Information Minister Samuel Okudzeto Ablakwa has promised there would be more revelations about the controversial judgement debts saga.
According to him, the revelation will shock Ghanaians.
The Deputy Minister, who has been at the forefront of revealing various debts the nation owed certain companies and individuals, came under attack this week as he was accused by former Attorney-General, Martin Amidu of pleading on behalf of Isofoton SA to be paid their judgement debt while the case in court.
Mr Ablakwa, however, has denied any wrongdoing in that regard.
He said on Joy FM's news analysis programme Newsfile, that he was aware he would become a subject of attacks at the time he would make public, the information about African Automobile Limited (AAL) but noted he was enjoying the attacks.
Mr Okudzeto Ablakwa insisted that the attacks notwithstanding, he would embark on another 'revelation spree' on Monday, an exercise he promised would be "exceedingly revealing."
"Let nobody come under an illusion that we have come to the end of the road," he cautioned, saying: "On Monday at 2pm, there will be a press conference to put out what promises to be an exceedingly revealing part of this whole judgement debt discourse… there's an angle which has not yet been known to the worthy sons and daughters of the land."
The deputy minister declined to reveal how much was involved in that revelation except to maintain that "All I can say… is that it would be exceedingly revealing'.
Source: myjoyonline.com