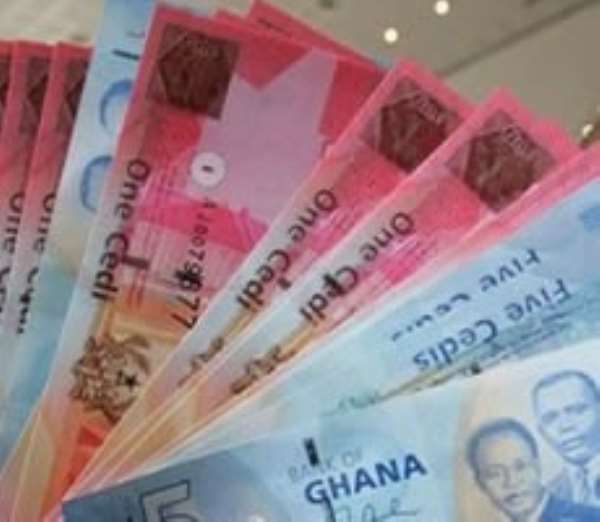 Judgment debts in Ghana aren't as old as political corruption itself, but recent happenings have brought this senseless "soso-kudi-wahala" into public glare and on such a gargantuan style.
It all started with the rash and rushed payment of a mind-numbing judgment debt to Alfred Agbesi Woyome (who, by the way, was and is a major financier of the National Democratic Congress).
Catch that? Who was and is a major financier of the National Democratic Congress!
I personally wasn't amazed a tiny bit about the payment. It was and is normal. Go and ask Kennedy Agyapong (who was and is a major financier of the New Patriotic Party).
This fact is an open secret: you can sign up to become a financier of a major party with refunds of your investments guaranteed. When the party you backed wins power, you'll get paid by hook or crook. Kickbacks, judgments debts, government appointments; they all are in the soup.
Go and ask Agyenim Boateng and Efo Atta Mills. Granting a good interview to a will-become-president can even land you a ministerial appointment with juicy salaries and power perks attached.
If you need a third witness, go and talk to Ex-President Kuffour. He also knows a lot about kickback-type-judgment-debts, particularly the ones which got paid during his rule.
And on the back of the "Wayoman" fiasco, a number of judgment debts have cropped up, and considering them all I am tempted to ask: what kind of politicians do we have in this dear nation of ours?
And how in heck did they found their way into politics? And why did we put them there? Or, they themselves jumped onto the bandwagon; thinking themselves qualified?
What at all is wrong with our politicians? Why can't we allow honesty to reign supreme? Why not be legally pragmatic? Why not check all legal avenues available and be absolutely sure that nothing suspicious and silly will crop up before abrogating contracts?
Why cause such losses to our dear nation? Because of certain reasons, I am personally inclined to believe that some of our politicians know what they are up to. They are not dimwits.
Here's a conspiracy theory for you—party A and B are full of poli-ticks who are only interested in sucking blood out of us and this poor nation. They award contracts without due diligence and then abrogate it without a single use of common sense. YES.
And while doing such things, they come across as people who lack legal astuteness, legal intellect and common, common sense. But, again and again, I don't want to believe that our politicians are dimwits.
They know what they are up to and what they are doing.
Like Kofi Annan once said (paraphrasing him), ours is a country in which "the wrong kinds are able to make it into positions of political power." And because they know not one thing or the other about true politics, they can do whatever they want and will do it too.
Either they are dimwits or clever, cunning, conning cheats. Whatever.