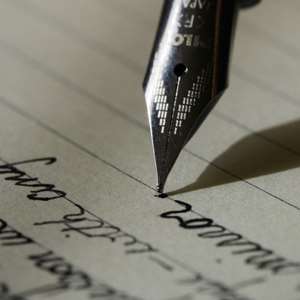 Just days after the 6th of March being the 106th anniversary of the birthday and the 25th posthumous birthday anniversary of Chief Obafemi Awolowo, his personality continues looms large today in Nigeria. It is on record that today no other Nigerian Politician has been the subject of much debate within the Nigerian polity and even in African Political Philosophy academic studies like Chief Awolowo. The issue that confounds us today is why does Chief Awolowo continue to be the benchmark in Nigeria particularly at a period when our country is at cross roads? Indeed for those sons and daughters of Oduduwa, the primogenitor of the Yorubas have they learnt the lessons of history to avoid repeating the mistakes of history? Chief Obafemi Awolowo continues to be a fascinating subject for me over the years given the rich array of primary sources of reference from Chief Awolowo himself as well as from secondary sources of other distinguished scholars and intellectuals.
Benchmarking a concept often used in Management studies is defined as the comparison and indicator of performance to the best practices and standards of one organisation measured against that of a similar organisation or a number of similar organisations. Put simply it this process compares the results, processes and outcomes of the organisations with a view to improving their performance, profitability, efficiency and effectiveness with the overall aim of ensuring their long term success. The dictionary definition is straight to the point defining benchmark as 'a standard or point of reference against which things may be compared or assessed.' In other words, why is it that today Chief Awolowo still continues to be the point of reference against which leaders should be compared and assessed in Nigeria? Thus I aim to provide an analysis of benchmarking Chief Awolowo in areas distinct from the usual familiar topics of discussion related to our august and illustrious sage. The reasons for this are obvious given his achievements as the Premier of the Western Region from 1952 to 1960, Federal Leader of Opposition 1960 to 1964 as well his track record as Federal Commissioner of Finance and Vice Chairman of the Federal Executive Council from 1967 to 1971 which are well documented. However rather than spouting out the multitude of firsts that his period in both offices achieved the ideas, philosophy and legacy of Chief Awolowo as benchmark can be encapsulated in four core key areas namely on Leadership, Education, the economy and Rule of Law. I have deliberately chosen these core key areas for a number of reasons. Firstly a strong visionary leader sets the tone and direction of his followers. Furthermore the importance a leader places on Education, the economy and the Rule of Law very much reflects where his priorities are placed within the lives of the ordinary people he serves. Secondly a leader that sees the education of his followers as a priority invariably empowers them. Thirdly a well-educated and highly literate society translates to a highly skilled productive economy. Fourthly the confidence and trust the people have in Rule of Law is reflective on the development of the society, where this is very high it can be measured that such a society has a high regard for the Rule of Law and where it is low they hold Rule of Law and its institutions in contempt. These four areas I have identified are also inextricably linked to what concerned Chief Awolowo broadly during his years of public service identified as liberating Nigeria from foreign domination; creating avenues for Nigerians individually and collectively to eat the fruit of their land as it were; and improving the lot of the Nigerian masses (O. Richard and F. Olusanya, 2011).
On Leadership
The virtue of leadership to the thinking of Chief Awolowo is brilliantly espoused by him in a speech he delivered in London on 3 November 1961. He said,
"The influence which a nation exerts, the respect which it enjoys, and the prestige accorded to it on the world scene, depend on two important factors: the size of its wealth and the calibre of its leadership. Granting an incorruptible, courageous, public-spirited, enlightened and dynamic leadership, the wealth of a nation is the fountain of its strength. The bigger the wealth, and the more equitable its distribution among the factors and agencies which have helped to produce it, the greater the out-flow of the nation's influence and power."
Chief Awolowo could not be far wrong. There is no gain saying the fact that despite our wealth we lack leadership of the qualities Chief Awolowo states above. Given our abundance of resources, geographical size and tag of the most populous in Africa and the black world we have consistently lacked the leadership qualities coherently expressed by Chief Awolowo.
The legendary late former Speaker of the United States House of Representatives, Tip O'Neill famously coined the phrase, 'All politics is local.' This phrase though coined by O'Neill in the 70s was the hallmark of Chief Awolowo's career for over 5 decades. No contemporary Politician in Nigeria can boast such an enviable record. Chief Awolowo earned his spurs through his political activism which started off when he a member of the Nigeria Youth Movement in … and also as founding member of the Nigerian Trades Union Congress was inaugurated Awo was editor of the NTC's quarterly bulletin The Nigerian Worker. In 1948 Chief Awolowo was appointed Secretary of the Maajeobaje to support the struggle against the additional tax imposed by the colonial Native Administration in Ijebu Remo. Maajeobaje campaigned as Egbe Omo ibile Ijebu Remo and in 1949 Chief Awolowo in his first contest political elections was elected a member of the Remo Native Administration. Unlike what transpires today as witnessed in the April 2011 elections it was very competitive in 1951. Chief Awolowo and his party the Action Group (AG) despite their popularity did not win a landslide victory in his locality Ijebu Remo as revealed in the breakdown of results though the AG only won 100% against their main rival the National Council for Nigeria and Camerouns (NCNC) in Ipara, Isara, Odere Remo and Ogere, the AG won 0% in offin against NCNC's 100%, in Ilisan and Irolu it was split 50/50, in Ikenne the votes were 62% for the AG and 38% for the NCNC, in Makun the AG had 100% and 95% in Iperu.(Awolowo, 1960).
Chief Awolowo recognised as a leader that he could not take his followers for granted. In describing the Yorubas' where the core of his support came from, he said that the Yorubas' were a 'fastidious, critical and discerning people. They will not do anything in politics merely to oblige fellow Yoruba. If the Yoruba man is satisfied that your policy is good and will serve his self-interest, he will support you no matter from which ethnic group you hail" This statement is in complete contrast from the often patronising comments we hear from those who claim to be our leaders today who assume and hold political office with the expectation that they are doing us a favour for representing us. Chief Awolowo was aware then that political support is not given and that you have to work hard with over time to earn that support through persuasion, cajoling through the implementation of sound, tangible and solid policies and programs.
This characteristic of Chief Awolowo indicating his political nous and antennae was the reason why in mind he successfully negotiated with the then military government on behalf of the predominantly Ibadan based farmers who had risen in what was called the Agbekoya rebellion in protest against rising taxes. By interceding in the Agbekoya Chief Awolowo understood the importance of popular or mass based political support far beyond the traditional and political structures available in Yoruba land particularly the institution of traditional rulership (Insa Nolte, 2009). Insa Nolte opined that Chief Awolowo's analysis of the institution of traditional rulership was that the educated masses were in a more suitable position to govern than them for him 'education was the clearest indicator of political ability'.
The respect of Chief Awolowo amongst his contemporaries including his rivals enhanced his standing in Yoruba during the period of crisis before the civil war when at the Yoruba leaders of Thought conference in Ibadan Western Leaders of Thought on 1 May 1967 convened by then Colonel Adeyinka Adebayo who was of the view that it would be of benefit for Yorubas to speak with one voice by electing a leader. Thus Chief Awolowo was proposed and seconded by unanimous consent as Asiwaju Yoruba the numero uno and truly pan Yoruba leader our primogenitor Oduduwa. Undoubtedly Chief Awolowo charisma was a factor in his adoption as Yoruba leader. This is attributable to the fact that he was known to be a diligent, painstaking, meticulous and highly disciplined and intelligent politician, an intellectual and leader of men, who would leave no stone unturned to master any issue at hand. In this, he was shoulder higher than many of his colleagues and contemporaries (Richard and Olusanya, 2011). As Asiwaju Yoruba, Chief Awolowo was the leader of a people whose language has been described as is no ordinary language...accompanied by some sententious aphorism, founded on a close observance of men and manners, and, in many cases, of a decidedly moral tendency. In depth of thought, and in shrewd intelligence, the Yoruba is no ordinary man (Ajayi Crowther, 1882).
Chief Awolowo was the epitome of the Philosopher King of Nigerian Politics because as a Statesman his philosophy and ideas drove his personality, leadership and in its application was visible in his public service positions. Chief Awolowo the philosopher believed that the 'suppression of ego for the benefit of the soul in a regime he referred to as 'mental magnitude' and advocated the development of self-discipline and self-conquest, sexual continence, abstinence from alcohol and tobacco and the conquest of greed and fear both the individual and greater good' (Nolte, 2009). This discipline in Chief Awolowo's very much defined his public service. Leaders should have a degree of self-control and it is a fair to say that over the years' leaders of great talent have sometimes been distracted and 'taken their eyes off the ball' so to speak when this has been lacking in their leadership. At the 3rd Awolowo Foundation lectures in December 1994, Dr Ezeife had this to say about Chief Obafemi Awolowo:
"Possessing vision, that is actual analytical! Power that is guided by a higher spirit endowed with a great organizing ability, Chief Awolowo was generously blessed with wisdom and Administrative skills. His thoughts and actions flowed from a base of correct and sound principles, which principles provided light, illuminating the paths of his followers, exceptional light that made following him a delight. He was indeed a leader in his own right, he was indeed a leader of leaders".
Chief Awolowo stewardship at Premier of the Western Region was recognised internationally and he was acknowledged as a Pan African Nationalist leader. The skills and expertise in which Chief Awolowo managed his cabinet and advisers of talented and intelligent individuals including the likes of accomplished experts in Chief F.R.A Williams Q.C SAN, Chief Simeon Adebo, E.A Babalola, S.O Awokoya and others have to date been the gold standard of public service in Nigeria.
The clarity of purpose and plain choice of words Chief Awolowo uses in paying exemplary compliments to his team is poignant and provides a key lesson in understanding the mission of government, he says, "My team of ministers was unexcelled. It was a team of which any head of government in the world will be proud. It was a well-knit, highly disciplined and fanatically loyal team. Each of them knew his subject well". Apart from administrative impediments, we realised that there were also financial hurdles of mountainous heights to be overcome. But we were determined to blast our ways through them and compel the force of any adverse circumstance to serve our will. We had evolved elaborate plans which, with such modification inside knowledge of governmental facts and figures might dictate were ready to be launched at a moment notice; and what is more, we had an abiding flaming faith in the soundness and practiceableness of our plan. We regard ourselves as crusaders in a new cause and as eminently qualified for the pioneering role which we had imposed upon ourselves." (Awolowo, 1960).
Chief Awolowo's team imbibed the public service ethos and core values of integrity, honesty, objectivity and impartiality as well as the archetypal Yoruba 'Omoluabi' encompassing a noble person of good character, self-development and taking ownership of one's destiny in achieving success in their career, family which are strong positives in public office.
The comments of Reverend O.E Vidal though written in the 19th century sums up the ethos of Chief Awolowo's team,
"The Yorubas measured by the standard of proverbial morality have attained inconsiderable height in the development of social relations, having passed out of the stage of that savage barbarism, in which every individual lives for himself alone, into a higher state of being, in which mutual dependence of one member of another is recognised, giving room for the exercise of social virtues as a sort of moral compact for the safeguard of society." (Crowther, 1882).
The then Secretary of State for the Colonies Rt. Hon. Alan Lennox-Boyd MP PC in a cabinet memo dated 31 July 1958 said this about the leadership of Chief Awolowo, "In the West the grant of Regional self-government has on balance been justified. The Action Group led by the Premier Chief Awolowo have proved reasonable and competent administrators". Alan Lennox-Boyd remarks about the state of affairs of the other regions needless to say were less than complimentary.
Harold Smith a Former British Colonial Officer described Chief Awolowo as a man of integrity who was, 'extremely intelligent, wrote first class books and taunted the British for their stupidity'. He also loved democracy and had a touching faith in British fair play (Harold Smith, 2005). Similarly in the influential Time Magazine edition of Monday 16 February 1959, Chief Obafemi Awolowo was named in the illustrious company of African greats in Tom Mbeya of Kenya, Julius Nyerere of Tanganyika (Tanzania), Barthélémy Boganda of French Equatorial Africa and Leopold Sendar Senghor (Senegal) and said to be a, 'statesman of integrity in a land where charges of corruption are the political order of the day'. Time Magazine in its later issue of Monday 2 November of the same year said Chief Obafemi Awolowo was 'one of the shrewdest political minds in Africa and an ardent champion of regional self-government for his own people'. That the standard and quality of our leadership today as seen in Africa and beyond are no longer described in such glorious and exemplary terms provides ample evidence that as a Nation we have regressed in the leaders we have produced since that era.
Great leaders possess great vision and a capacity to see the bigger picture. Nigeria's Nobel Laureate Professor Wole Soyinka states that Chief Awolowo was an, "individual ...not only ahead of his time, he was ahead of his environment, and light-years ahead of his peers. A social philosopher, he was not content merely to see ahead, but to prescribe confidently ahead. The loss, not only to Nigeria, but indeed to the African continent, is immeasurable". Chief Awolowo succinctly articulated his views on the kind of future he envisaged for Nigeria (Wole Soyinka, 2009). Nigeria's leading Legal Scholar and Advocate Professor Sagay SAN describes Chief Awolowo's leadership as strength of character, style, vision, philosophy, rigour and transformational leadership in Nigeria and one that is addicted to service (Itse Sagay, 2009). Professor Sagay in drawing an African analogy to Chief Awolowo's wisdom states, 'it is said that what an old man can see, sitting down, a young man cannot see it standing on a mountain.' The measure of Chief Awolowo's vision can be found in his ideas on the basis of Nigeria's constitutional structures which is also succinctly identified by professor Sagay. This is famously captured in Chief Awolowo's remark that in identifying what is commonly referred to as Nigeria's 6 geo-political zones. According to Chief Awolowo to correct the imbalance in our federal structure, 'more States or Regions should first and foremost be carved out of the existing Northern Region. To ensure viability, the North should, as a first step, be broken into three States — the Middle Belt, the Bornu and the Northern States. The Mid-West and the C.O.R. States should also be created as already proposed (Awolowo, 1961).
Chief Awolowo had famously stated in 1958 that, "If rapid political progress is to be made in Nigeria, it is high time we were realistic in tackling its constitutional problems. Nigeria is not a nation. It is a mere geographical expression. There are no 'Nigerians' in the same sense as there are 'English', 'Welsh,' or 'French'. The word 'Nigerian' is merely a distinctive appellation to distinguish those who live within the boundaries of Nigeria from those who do not.
"There are various national or ethnical groups in the country. Ten such main groups were recorded during the 1931 census as follows: (1) Hausa, (2) lbo, (3) Yoruba, (4) Fulani, (5) Kanuri, (6) lbibio, (7) Munshi or Tiv, (8) Edo, (9) Nupe, (10) Ijaw. According to Nigeria Handbook, 11th edition, 'there are also a great number of other small tribes too numerous to enumerate separately, whose combined total population amounts to 4, 683, 044.
It is a mistake to designate them 'tribes'. Each of them is a nation by itself with many tribes and clans. There is as much difference between them as there is between Germans, English, Russians and Turks, for instance. The fact that they have a common overlord does not destroy this fundamental difference.
The languages differ. The readiest means of communication between them now is English. Their cultural backgrounds and social outlook differ widely; and their indigenous political institutions have little in common. Their present stages of development vary" (Awolowo, 1947).
It is also quite prophetic that Chief Awolowo's views on the United Kingdom and Belgium in The People's Republic of Nigeria (1968), as quoted by Professor Sagay that since Britain itself was not a nation, the component parts will also pull apart into autonomous ethnic nations in the future. According to Professor Sagay him, "in Britain, the Scottish Nationalists are gaining ground fast; and the likelihood is greater now than ever before that the Scottish people may have an autonomous government of their own under a quasi-Federal Constitution of the United Kingdom and Ireland." Devolution and self-government has since occurred in the United Kingdom in Northern Ireland, Scotland and Wales in 1998.
About Belgium Chief Awolowo said "In Belgium, the language feud between the Flemings and the Walloons has assumed alarming and frightful proportions. It has threatened the continued existence of the five centuries-old University of Louvain; and it has brought down one Belgium government. There are now strong movements in Belgium for the partition of the country into Flemish-speaking and French-speaking Sovereign States, and for the union of the two linguistic groups in a Belgium federation." Belgium had been without a government for the best part of almost 2 years until 6 December 2011 when its current government was sworn in by King Albert II.
Prof Sagay opines that Chief Awolowo was the most consummate student of federalism Nigeria has ever known. He declared consistently from 1947, when he wrote Path to Nigerian Freedom, to his dying day, that federalism was the only viable system of government for Nigeria. The learned Professor further opines that Awolowo's findings after an empirical study of the workings of constitutions of virtually all the countries of the world was that, in any multilingual or multinational society which is identifiable by its distinct territories, the only viable form of government is federalism.
On addiction to service Professor Sagay is of the view that in today's Nigeria, the ruling party must not only win an election, but must win every state and every seat in the legislature. In the 1954 elections to the Federal House of Representatives, the NCNC, opposition party in the West, actually defeated the ruling Action Group by winning 22 seats compared to the Action Group's 19 seats. Professor Sagay questions whether this can occur in Nigeria today as elections are now a do or die affairs in today's Nigeria. Similarly the excellence, patriotism, integrity, discipline and high principles, doggedness and courage that Chief Awolowo demonstrated throughout his illustrious life is not replicated in leadership in today's Nigeria.
On the Economy
The deficit in our polity is noticeable from the poverty of thinking and ideas lacking on our economy which is the most importance feature of governance and its impact on the lives of its citizens. Those in political service owe us a duty to inform us of the impact of their polices on our lives, wellbeing and welfare. Rather than the usually flurry of promises a candid assessment of what the government can spend, what it makes, how it spends it and what it spends it is a fundamental requirement of a good and responsible government. There is more to this than just releasing a press statement of promises and expectations which says nothing, means nothing other than in the verbosity in the language in which the statement is couched. Chief Awolowo exemplary achievements on the economy of what was the old Western Region when he was Premier and in Nigeria when he was Federal Commissioner of Finance and Vice Chairman of the Federal Executive Council is perhaps the most underrated period of his public service. His track record in adopting what is a classic but flexible Keynesian principles and approach to the economy through balanced budget, balance of payments surplus, a fair and progressive taxation, full employment, a strong currency and a prudent and strong fiscal and monetary policies in the economic history of Nigeria is second to none. His quality as a leader who recognised talent and a builder of resourceful teams staffed with intelligent individuals very much drove him in these roles. It is rather unfortunate that his period in office at the helm of Nigeria's economy is not readily publicly available either on the website of the Central Bank of Nigeria (CBN) or that of the Federal Ministry of Finance. You would expect that the biographies at the very least of former Ministers or Federal Commissioners of Finance should be available on either websites as is the case on the websites of similar ministries and departments in other countries. That is a debate for another day but it shows how we neglect our history and the individuals who have help shaped the country's history over the years. It also does great disservice to Chief Awolowo's impeccable record at Nigeria's apex ministry. I have described Chief Awolowo as a classic but flexible Keynesian because his political economy and history was influenced by the Fabian Social Democratic or Democratic Socialism economics ideas of the British Labour Party and Continental European Social Democratic Parties which shaped his political economic outlook.
According to Chief Awolowo,
"a political party of the common people must strongly project and protect the best interests of the first two classes, the wage earner and self-employed of our community and reflect their true aspirations… At the same time, adequate provision must be made to allow certain indigenous elements of the third grouping - employer class to expand their economic activities in a way to contribute to the welfare of the society … we believe in a planned economy under which the public sector is run by the state and the private sector is open to free enterprise" (Richard and Olusanya, 2011).
Furthermore the policies he favoured when he held political office was the classic Keynesian model. As a holder of a Bachelor of Commerce degree which he gained from the University of London in 1944 through external studies constituted a key part of his training and grounding in economics and was significant factor in his political economy philosophy which he applied rigorously to his management of the economy of in the old Western Region and later Nigeria. Professor Alan Blinder is of the view that Keynesians' belief in aggressive government action to stabilize the economy is based on value judgments and on the beliefs that (a) macroeconomic fluctuations significantly reduce economic well-being and (b) the government is knowledgeable and capable enough to improve on the free market. Chief Awolowo policies as we shall see on examination very much adheres to these beliefs. Chief Awolowo believed that the greatest achievement of his government was the steady increase in public revenue coupled with the strictest control of public expenditure. His government increased its revenue from £4.79 million pounds in 1952/53 to £20.13 million in 1959/60, a progressive steady increase of 25%. His government also had a 5 year plan in which the government without borrowing externally except the £1m from the Federal government. Chief Awolowo through constant review of the government finances pruned all unnecessary items. It is worth nothing that under Chief Awolowo's premiership recurrent and capital expenditure rose from £4.67 million pounds in 1952/33 to £30.45 million pounds in 1959/60 with the breakdown in percentage terms as follows: 31.8% purely economic projects, 41.5% on social services, and 6.7% on General administration of which £39.363 Million was spent on education out of total expenditure £51.688 million (Obafemi Awolowo, 1960). Chief Awolowo's government made significant savings in areas in what is the precursor to the monetisation policies of the previous Obasanjo administration (1999 – 2007) on staff housing through renting on the open market. This marks a difference in approach to the previous governments of states carved out of the old Western Region and the Federal government where fiscal control is lax and weak, profligate government spending where these governments are racking up debts, budget deficits for present and future generations of Nigerians to come.
Chief Awolowo favoured a redistribution of wealth, narrowing the gap and divide between the rich and the poor through macro-economic policies, creating opportunities and that government should create an enabling environment for this to occur. To him, 'Government must also ensure that the wealth which is from time to time produced is distributed justly and equitably to those who have contributed to its creation, and as a matter of humanity to those who through ill-health, physical incapacity, or other causes are unable to produce anything Furthermore the atmosphere man lives must be conducive to his development. A healthy and ennobling atmosphere can only exist in a democratic society (Awolowo, 1960).
Chief Awolowo also believed that in furtherance of government policy our obligations to Africa were also in the economic sphere as Nigeria had "to work for the quick advent of (Africa's) unity and thereby hasten the attainment of economic freedom and material prosperity for all the peoples of the continent" (Awolowo, 1968). Hence the economic freedom and prosperity thus becomes the condition sine qua non for Africa's salvation, and the fulcrum of Nigeria's foreign policy (Richard and Olusanya, 2011).
In a speech which essentially set outs Chief Awolowo Keynesian philosophy delivered on 16 May 1970 at the University of Ibadan he said that, where recurrent expenditure trails behind fleet footed expenditure the obvious line of attack it to economize and maximise available resources - without doing this any claim to prudent financial management would be sheer pretence'. The prudence financial management applied included efficiency savings of 1% which all ministries complied as this was strictly enforced. Chief Awolowo also explained that the link between social and economic ills of poverty, want, preventable diseases, squalor and ignorance which could only be eradicated completely through sound economic policies.
In managing the economy during the civil war years Chief Awolowo adopted the classic Keynesian principles enunciated above through aggressive government actions to stabilize the country's economy. According to Chief Awolowo, "We have therefore made up our minds to conduct our financial affairs in such a manner as to preclude our having recourse to the IMF" (Awolowo, 1971). Nigeria did not borrow a kobo during the civil war. despite the war there was growth in the economy, balance of payments stability and raising additional revenue through the sale of Treasury Bills, Treasury Certificates, and ways and means advances raising the sum of £253 million. Compulsory saving scheme by the public also assisted these measures eased the pressure of inflation. Quantitative easing through increased money in circulation coupled with the measures stated earlier stimulated economic growth. Additional government measures included increased Capital gains tax at 20%, curtailing imports, banning luxury items and ensuring that goods could be produced locally. Furthermore in adopting strict monetary policies he directed that commercial Banks surrender excess foreign exchange reserves to the CBN and amended the CBN Act to allow direct access to capital funding by the marketing boards for produce purchase.
Chief Awolowo in 1967 directed that his ministry and the Research section of the CBN on the implications of the devaluation of the currency (as Britain had devalued the sterling and expected others in the Sterling group which Nigeria belonged to then to follow), after careful analysis with his officials and no doubt with the brilliant Dr Clement Isong then CBN Governor (and in my view the best CBN Governor to date) Chief Awolowo made the decision that a devaluation of the Naira contrary to what was forecasted was not necessary and he was proved right.
Chief Awolowo astutely rightly observed that the realities of politics and economics do not usually mix. A point also made in by former British Chancellor of the Exchequer Dennis Healey in his autobiography The Time of my Life (London: Politico's 2006). However in instances where politics and economics do mix, this combination is not quite apparent but in the economic domination of the stronger western powers evidenced after the end of colonialism and imperialism lays testimony to this fact.
According to Chief Awolowo, 'If the imperialist powers can accomplish their economic exploitation of the weaker nations without political control they will much prefer to do it that way. As a matter of historical fact, colonial expansion began with the division of the territories of the weaker peoples into economic spheres of influence. It was when it became clear to the imperialists that economic control would become precarious unless there was political control as well, that the latter was imposed. In other words, it is erroneous and dangerous to assume that the subjection of a country is at an end, simply because it is politically free. In these modern times, the economic subjugation of a country does take several, but not easily perceptible, forms, with the result that many free nations are only ostensibly so. The economic shackles they wear are heavy and extremely depressing, but are visible only to the discerning eye' (Awolowo, 1961).
Chief Awolowo believed that Nigeria had the capacity for economic growth and self-reliance that was enormous. Whilst in charge of Nigeria's economy the country witnessed a 6.6% growth in gross domestic product (GDP) with a comparable of only 6.8% in 2008 meaning that our economy has stagnated and hardly grown since 1967 unlike Countries like South Korea and Brazil. The average growth rate in Nigeria in 1959/67 was 6.6. The stagnation in Nigeria's economy is also reflected the widening poverty gap in today's Nigeria.
According to Segun Oshewolo, 'Looking at the records from the Federal Office of Statistics, Garba (2006) reveals that about 15 percent of the population was poor in 1960; the figure rose to 28 percent in 1980 and, by 1996, the incidence of poverty in Nigeria was 66 percent or 76.6 million people. Garba (2006) equally remarks that the UN Human Poverty Index, in 1999, placed Nigeria among the 25 poorest nations in the world. According to the UNDP (2010), the population in poverty is given as 68.7 million, as of 2004. This is a very tragic situation when one considers the fact that Nigeria has had over $300 billion in oil and gas revenues since independence (Awa, 1983). Awa further rumbles that up to 95 percent of this great wealth is controlled by about .01 percent of the population.'
In forewarning of the troubles that lay ahead Chief Awolowo cautioned on the social challenges and that would impact on the economy. These included the demobilisation of our large armed forces which if not done properly would leads to violent crimes, grinding poverty, hunger, preventable diseases, squalor and ignorance amongst the masses of our people. According to Chief Awolowo it is not generally realised that in all history the root causes of rebellion and violent discontent are these evils. These factors were to him also monstrous enemies to the rapid economic and social transformation of Nigeria.
There was also the need to provide health and infrastructure. The economy for Chief Awolowo had to be self-sufficient and self-reliance consumer durables, industrialised steel and petro chemical. Government intervention should include regulatory mechanisms for currency by the CBN and the introduction of corporate taxes. Given the size of Nigeria's Chief Awolowo was of the view that our giant economy was capable, under prudent and competent guidance of making giant strides. This only had to happen if Nigerians enlarged its outlook and thinking by thinking big and planning big.
Chief Awolowo recommended that foreign investment should be regulated and controlled to ensure that it was in the overall national interests with comprehensive lists of categories of industries for the public and private sectors as well as the modernisation of agriculture and that if agriculture stagnates then industries will either not grow or become a bane of the people.
An Economic Planning Commission staffed by qualified Nigerian Economist to ensure a planned economy with the duty of a 5 year plan for the Federal Government what is now standard policy was suggested by Chief Awolowo to assess and appraise the various surveys of our natural and man-power resources, establish priorities, determine the type and the location of industries, work out and supervise details of the development programme and the manner of its execution, and make a periodic review and any necessary modification of the programme. Chief Awolowo recommended that in sustaining economy growth the country should hire know how from abroad and send Nigerians abroad to acquire the necessary know-how and expertise modelled on Japan's Emperor Meiji Tenno.
On Education
Chief Awolowo said that an educated and healthy individual is the single factor in the economic and social advancement of any nation. As a deep thinking scholar and Philosopher Chief Awolowo abided to the words of two fellow thinkers, statesmen and lawyers, what Thomas Jefferson meant when he said, "to penetrate and dissipate these clouds of darkness, the general mind must be strengthened by education" and what St Thomas More Patron Saint of Law, Government and Statesmen meant when he said that 'to be educated, a person doesn't have to know much or be informed, but he or she does have to have been exposed vulnerably to the transformative events of an engaged human life'. Furthermore in sharing a simple approach to Chief Awolowo, the Black Consciousness writer and Psychiatrist Franz Fanon opined that, 'to educate the masses politically… it means to teach the masses that everything depended on them; and that if we stagnate it is their responsibility, and that if we go forward it is due to them too. Fanon further states that to educate the masses politically is to make the totality of the nation a reality to each citizen' (Ayodele Balogun, 2009). Chief Awolowo Socialist-idealist educational philosophy has the capacity to inculcate into pupils the intellectual, moral and democratic values prerequisite for good citizenship. In addition Chief Awolowo saw in education a systematic course of instruction involving giving intellectual and moral training to persons, bringing up the young, helping the young to develop, to lead out the best in him, and to evolve an integral personality (Balogun, 2009). Hence it was the reason that Chief Awolowo placed a lot of emphasis on education in his Western Region administration capital expenditure as stated and the marked increase in primary school enrolment from approximately ½ a million in 1953 to approximately 1.037 million in 1959 (Awolowo, 1960). Commenting on the education venture of the Western Regional Government during the 1950s, Richard Sklar (1963:419) remarked: "Possibly no single decision of the decade prior to independence had been more fateful for the development of the political economy of Nigeria" (Ademola Ajayi, 2010). Chief Awolowo ensured that the education involved not just the primary school enrolment but also at secondary and higher education as well training for those in public administration including teachers, civil servants and in professions such as law, medicine, engineering, accountancy and finance. Hence His Western Region administration provided over 200 post-secondary scholarships tenable in British and American Universities and in the University College, Ibadan. Education was his self-fulfilling lasting legacy to the people of Western Region in particular and Nigeria in general.
On the Rule of Law
In understanding Chief Awolowo's respect to the Rule of Law one has to remember that Chief Awolowo was simpliciter and essentially a man of the bar. His personal and professional experience at the bar very much guided his approach to the rule of law and from this we learn how his thoughts and idea were shaped by this in practice. Called to the English and Nigerian Bar in 1946 and practiced for about 5 decades often broken by spells in politics Chief Awolowo aside from his spells in government at Regional and Federal level he singularly contributed to the development of Constitutional law, Social Justice and Fundamental Human Rights in Nigeria through his writings and participation as a delegate in all the Nigeria pre-independence Constitutional Conference held in 1953 to 1960 with the United Kingdom government at the famous London venue Lanchester House. An avowed constitutional federalist Chief Awolowo's books which I have copiously referred to in this discourse namely Path to Nigerian Freedom (London: Faber & Faber, 1947), Thoughts on the Nigerian Constitution (Lagos: International Press, 1966) and The People's Republic (Ibadan: Oxford University Press, 1968) influenced and laid the ground work for Nigeria's current Federal Constitution.
Furthermore he had a thriving law practice which he set up in 1947 on his return from England, Obafemi Awolowo and Co based primarily in the West African most populous city, Ibadan and later with a base in the Nigerian Commercial Capital, Lagos. Chief Awolowo's area of practice was primarily land law and in an account of how quickly he cut in his teeth at the Bar when he returned to Nigeria, in a case involving a land dispute between two families in Awolowo's home town, Ikenne, Ogun state Nigeria for the court to determine whether the land in dispute was communal or private land. He had a successful outcome in the case all the way to the then West African Court of Appeal in a panel presided over by English Judges (Nolte, 2009).
Similarly as counsel representing the respondent in Nepa v Mudasiru Amuda and Ayinde Amuda (for Madarikan family of Idimu Village, Lagos State) (1976) 6UILR 255) (University of Ife Law Report) or (1975) NSCC 75, Chief Awolowo successfully argued that the common law right of his clients to compensation for injurious affection of the land or for deprivation of use of it by the owners was subsisting notwithstanding the provisions of statute. In ruling in favour of Chief Awolowo's submission, the Supreme Court emphasizing the maxim Quicquid plantatur solo, solo cedit (whatever is affixed to the soil belongs to the soil") the supreme court ruled that, to it, it is a general rule of antiquity and it seems that whatever is affixed to the soil becomes, in contemplation of law, a part of it, and is subjected to the same rights of property as the soil itself".
During his lifetime Chief Awolowo was equally involved as a litigant in cases still cited as authorities and regarded as locus classicus in Nigerian Constitutional law including Awolowo v. Minister of Internal Affairs (1962) 1 LLR 177 where the Privy Council court ruled on appeal that Chief Obafemi Awolowo, the plaintiff was not entitled to import Mr. Gratien, (a QC based in England) to defend him in on a criminal charge (of his infamous treasonable felony where he was charged with 26 other political associates) as Counsel of his choice. At short notice he brilliantly led his defence in this case and his closing speech and allocutus in mitigation remains at best of the best speeches in Nigeria. In Awolowo v. Shagari S.C.Suit Sc 62/1979 in a majority judgment, the Supreme Court of Nigeria agreed with the Federal Electoral Commission and confirmed that two thirds of 19 states in Nigeria was 12 2/3 preventing a presidential run off in 1979 between Chief Awolowo and Alhaji Shehu Shagari who was declared the winner of the 1979 presidential election.
Recognising the importance of infrastructure in the development of legal practise, Chief Awolowo as Premier of the then Western Region of Nigeria from 1954 to 1960 was instrumental in the building of Western House building in Lagos which is said have the highest concentration of law firms in Africa with well over 150 law firms and thrice that number of legal practitioners in this building. Chief Awolowo conceived the idea as a Temple for lawyers in Lagos based on the Inns of Court and its proximity to the Royal Courts of Justice. Similarly Western House which is only a few minutes' walk from the busy legal hub in Lagos with close proximity to the busy famous Igbosere Magistrates Court, the High Court and the Court of Appeal. In recognition of his distinguished career and brilliance at the Bar, Chief Awolowo was elevated to the Inner Bar on 1 December 1978 and made Senior Advocate of Nigeria (SAN), Nigeria's equivalent of the Queen's Counsel.
Chief Awolowo perspective on the rule of Law meant respect for fundamental human rights, for strong rule of law institutions like the courts, judiciary, to ensure public trust and confidence in the administration of Justice and using the law as an instrument for social change and social justice through enacting ground breaking and reforming legislations and advocating decentralised local policing. Similarly rule of law also entailed that government governed with the consent of its citizens. To Chief A wolowo, 'Government must rule with the consent of the governed and this consent must not be stifled or rigged neither must be obtained by duress, fraud, intimidation or undue influence' (Awolowo, 1960). The governed were protected by fundamental Human rights ordained for their protection against the tyranny and excesses of the executive and legislature (Awolowo, 1960).
Chief Awolowo also believed that just as the rule of law was significant domestically it was also vital internationally to respect our obligations under International Law. According to him, Nigeria owes an obligation to Africa to help in securing for all the African states political and economic freedom, justice, dignity, and equality of treatment in the comity of nations" (Awolowo, 1968).
As an advocate of the self determination of African people, anti-colonialism, anti-racism and anti-apartheid, Chief Awolowo observed that Africa suffers from what he called three major disabilities namely, the challenge of being politically independent but economically subservient to neo-colonialists; inhuman degradation as a result of apartheid in South Africa, racial domination in Rhodesia and in the Portuguese colonies; and lastly, lack of dedicated African leadership. (Awolowo, 1968). The third of the foreign policy obligations Nigeria owes according to Chief Awolowo is to the world. It is to promote global peace. This is in accordance with responsibilities and obligations as a state in respecting the United Nations (UN) Charter. Specifically Article VII of the Charter Action with respect to the Peace, Breaches of the peace, and acts of Aggression sets out measures in this regard. Warning on arm race, enlarged arm forces and nuclear as bewildering we should avoid an arrogant and blustering attitude in foreign affairs - power politics in international affairs are poison. Influence of super powers 'dangling bright and attractive objects' we would be doomed if we fell to such advances! (Awolowo, 1960). Chief Awolowo opined that through co-operation, respect for each other's sovereignty and integrity and non-interference in the internal affairs of others; through peaceful settlement of international disputes and instrumentality of socialism as the "only economic and social concept which can eliminate greed and self-interest, and foster mutual love and altruism among all mankind" (Awolowo, 1968). It also meant the complementarity of defence and foreign affairs, rational and enlightened and for the good of mankind (Awolowo, 1960). Chief Awolowo criticised a policy of non-alignment calling it fraudulent and that the country should have the courage of its conviction in aligning with the free west who main at open society and guaranteed basic human rights. In rebutting the vision of a united African as not feasible Chief Awolowo warned on totalitarianism in Africa as in Egypt under Abdel Gamel Nasser. Instead we should focus on regional co-operation which was then prophetic given the formation of ECOWAS in 1975.
Chief Awolowo observed that 'Justice is an important element in good government'. Hence his administration ensured the training of judges and magistrates than other regions. His government also revised the statutes, incorporated law reporting and self- contained statute book, codifying the regions law in what was one the administration's many pioneering feats in Africa (Awolowo, 1960). In strengthening rule of law institutions especially the courts and judiciary Chief Awolowo adopted a meticulous and detailed approach reminiscent of his forensic skill as a brilliant advocate who was a ferocious master of cross examination. This detailed approach Chief Awolowo set out what were for him the prerequisites and qualities expected of those in judicial office. His comments are quite remarkable given the current perceptions and levels of public trust and confidence in the administration of justice in Nigeria.
According to Chief Awolowo "If we had our way, we would insist that no one without a good knowledge of Mathematics, or Logic and Methodology, and Psychology, in addition to his professional qualifications, should be elevated to the Bench. The rigorous mental drill which these disciplines enforce; the tidiness of mind and precision in thought and presentation which the study of Mathematics, Logic and Methodology provide; and the breadth of outlook and a deep comprehension of 'the complex of human passion' which psychology imparts – all these, among other things, are sine qua non of any healthy trial or adjudication of dispute. The court, as an organ of the State, is sui generis. It is the citizen's bulwark of last resort against the tyranny and unconstitutionality of the executive and Legislature, and against illegitimate invasion of, or arbitrary threat to, his rights, liberty, property, and life, from any quarter whatsoever. Those who are posted to protect this bulwark against violation must possess the finest intellectual and moral equipment…"
"For many obvious reasons, Nigeria cannot and must not, in future, brook mediocrity in any sphere of her public life, more especially so when such mediocrity tries to show its face in that sphere where, if admitted, it will be entitled by constitution to wear the ermined robe and the silk gown of judicial finality…"
"It cannot be disputed that the average standard of academic accomplishments in the judiciary should be as high as, if not higher than, that prevailing at the Bar or, indeed, in other sectors of our national life. Furthermore, the Bench, because of the unique role it is expected to play, should be so adorned by its occupants that it becomes invested with such halo as can spontaneously command general respect, and at the same time exert a most powerful attraction on the best among the lawyers…"
"In addition to academic qualification, a person should have long and intensive practice at the Bar before being appointed as a judge. Such a practice will strengthen and enhance his academic qualification and moral qualities. He will be immensely enriched in experience, thereby. What is more, his success at the Bar will fortify his spirit of independence and self –reliance."
"In any case, the independence and impartiality of the judiciary cannot be secured by making the Bench accessible to those who have not done so well in the academic race and/or find it difficult to make a living at the Bar…" (Awolowo, 1966).
The Nigerian public perception of these qualities and prerequisites today a far cry from that envisaged by Chief Awolowo.
Conclusion
In conclusion unlike any other statesman in Nigeria Chief Awolowo in my humble submission cannot be benchmarked in Nigeria because his belief in his convictions and ideas for the good of Nigeria were unshaken, cannot be questioned and continue to be relevant and as constant as the flows of Niger, Ogun, Osun and Ethiope into the Gulf of Guinea. These words from him, a befitting epitaph to his rich legacy and record of public service, 'I would like to be remembered for helping to build a united multi ethnic state. I want to be remembered for creating the basis for an irreversible resolution in education for social justice in Nigeria. I have not yet succeeded in all of these. But I have set a pattern which, no other Nigerian can ignore or reverse.' (Awolowo, 1963). Rather needing strongmen Nigeria needs leaders who would build strong institutions and not strongmen. That could only happen through the radical restructuring of our present failed constitutional federal set up without which no change and transformation is possible. The Yoruba saying, 'pipę in yio pe eke ko mu rá' literally translated as 'the time may be very long , but a lie will be detected at last' proverbially sums up the folly and falsity of our current constitutional structure which though has lasted long has abjectly failed and we have since realised that we have been living a lie. If we continue to live in hope and expectation that Nigeria could change without this radical restructuring we live in a fools' paradise and have not learnt from our history and from our great leader Chief Awolowo. Yoruba Ronu as famously coined by our great Playwright and Dramatist Chief Hubert Ogunde is now the time for us as Yorubas and indeed as Nigerians to have a new thinking and awakening, the time is surely ripe now to make this radical transformation.
Omoba Oladele Osinuga Esq. Solicitor and Advocate Supreme Court of Nigeria, International Criminal Lawyer works in the Mission of a leading International Governmental Organisation in Europe writes from Dagenham, Essex UK.
This article is the full text of the paper presented to the Genesis Project special meeting held on Saturday 29 October 2011 in London. www.genesisnigeria.com
By
Omoba Oladele Osinuga Esq.
[email protected]