THE LIES OF BLACK AND WHITE SKIN COLOR & PEOPLE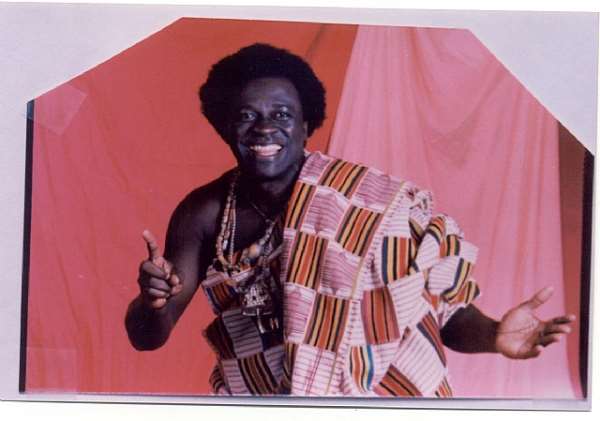 THE LIES OF BLACK AND WHITE SKIN COLOR or HOW THEY USE THE WORD "BLACK" TO KEEP US CONT/DIASPORA AFRIKANS IGNORANT OF OUR CONTINENTAL AFRIKAIDENTITY AND TO PREFER THE LIE OF OUR BLACKNESS TO THE TRUTH OF OUR AFRIKANESS ; By (c) 2012 by Prof. Afrikadzata Deku, Docteur d'Etat; Doctorat d'Etat (PhD); [email protected];
Are Continental/Diaspora Afrikans BLACK or AFRIKAN or can we be both Black and Afrikan ?
To answer this crucial and basic but forgotten Continental Afrikan Identity or Self-knowledge question (which is considered taboo by apostles or believers of "black and white" lie), is to acknowledge first and foremost the forgotten and painful Truth that today's Continental/Diaspora Afrikans see, refer, treat, call and define themselves "black" ESPECIALLY IN THE DIASPORA AFRIKA not because they are really "black" but because Arab/Western slave, colonial and neo-colonial Powers and their agents in power for them throughout Continental/Diaspora Afrika, have successfully programmed them for the past 500 years to stop defining themselves not by the Continental Afrikan Land of their Ancestors or by the various Afrikan Languages they speak after their exodus from their collapsed Ancient Afrikan Egyptian Empire and Civilization.
But instead, to define themselves by a charcoal skin color which they do not have or are so as to make easier and more permanent their conquest, domination, control, exploitation and looting by the Arab/Western Invading Powers in Continental/Diaspora Afrika .
In other words, the lie of today's Afrikans being called "black" started when few foreigners led by the Greek historian Herodotus and Arab "traders" and "explorers" deliberately or mistakenly began to call Afrikans they were encountering for the first time in their lives as" black".
Not because they were really "black". Not because it is true.
Not because it will help Afrikans to be better and more Continental Afrikans but because they erroneously or otherwise thought and believed that our Continental Afrikan Skin Color was "burnt", "darkened" or "blackened" by the Sun which the Continent has in limitless abundance.
But which we know is a lie and untrue because, Continental Afrikan Skin, unlike the skins of other human groups in the world, is blessed with the inner limitless Power which our Afrikan-centric Scientists call Melanin which fortifies, empowers and protects it against the destruction of the Sun.
However, from the 7th Century up till today, Arab/Western slave Traders, Arab Religion (Islam) Conquerors, Western Missionaries as well as Foreign Colonial and Neo-colonial Powers and their well-paid agents in power for them in Continental Afrika, seriously, systematically and deliberately began to refer, call, treat and define Afrikans not by the Afrikan Languages they speak nor by the Continental Afrikan land they live on but as "black".
All because, to them it does not matter whether they are really "black" or not. And also because, they know that, the term "black" is feared and considered negative all over the world by even those we now call " Blacks" while the term "white" is loved and considered positive all over the world including Continental Afrika.
So naturally, they reserved the color "white" which everybody likes in the world for themselves while at the same time they imposed the color "black" that everybody including pre-slavery and pre-colonial Continental Afrikans dislike and condemn as evil on Afrikans.
That is why up till today, most if not all of today's Continental Afrikans will mostly and very often wear "black" (or red in some cases) when they are mourning the deaths of their loved ones. This is because, to them the color "black" represents "death" or loss but at the same time, they will wear "white" dresses or clothes from heads to toe in time of victory or joy .
This means and proves that to them, "white" color is a good color to have and enjoy while ' Black" color is something to stay away from, dangerous, evil, loss etc
In other words, Western Powers call themselves "white" to promote themselves as something positive or good for Continental Afrikans to have and love and die for which they do by referring and treating and programming Afrikans to see themselves as "black" not to save them but to literally destroy, kill and dissolve their Continental Afrikaness in the volcano of their "black" and "white" lie.
In this way, Arab/Western Powers were able to design and use the world's first Invisible and highly effective Racial Atomic Bomb that enabled them to justify, legalize and perpetuate their conquest, domination, enslavement, colonization and neo-colonization of Continental Afrikans whom they considered not as human beings like them, but as "black" or evil objects, things or properties to own and dispose of as they see fit.
By calling themselves "white" which they know they are not and defining Continental Afrikans as "black" which they too are not, Arab/Western Powers succeeded in using their gun power (which pre-slavery and pre-colonial Continental Afrikans did not have to repel or prevent their invasion with) to get Afrikans to begin calling and treating themselves as "black" while they call and treat themselves as "white".
And soon, they consider it "natural" and "normal" to accept as truth their other lies that they are civilized, Afrikans are uncivilized; they are of the first world, Afrikans are of the third world; they are developed, Afrikans are underdeveloped; they are rich, prosperous and wealthy, and lack nothing, Afrikans are poor and lack, need and want everything they have; they are educated, Afrikans are illiterate; they live and enjoy life in paradise on earth, Afrikans desperately and pitifully survive in hell on earth; they are "white" like "God", "Jesus" "angels" and "heaven", Afrikans are "black" as the "devil" or "Satan"; they alone know the way to "God", Afrikans do not and must be saved not by their Creator AFLUKAMAWU they dismissed as non-existing or as idols, but by their "Alien/Foreign " Gods, Arabs call "Allah", the Jews call "Adonai or Jehovah", the French call "Dieu", the British call "God" which most if not all of our today's Continental/Diaspora Afrikans who call themselves "Christians" or "Moslems" believe they cannot do without.
The French call their above "white" lies "mission civilisatrice", meaning, as far as the Arab/Western slave and colonial Powers were concerned, it is their absolute divine and legal "right", "duty" "responsibility", "mission" and "burden" to risk their lives and their paradise back home to come to Continental Afrika they consider "dark", or "black" to "illuminate" her with their "white" light or civilization and to "educate, civilize, develop, protect and save her "no matter what".
That is why, "black" leaders, up till today, still continue to see and treat the Western/Arab/Jewish invaders and looters of Continental Afrika's Wealth and Riches, as their "saviors", "friends", "allies," "donors", "partners" and "masters" to learn from and follow to their doom.
By COPYRIGHT (2012) Prof Afrikadzata Deku, Docteur d'Etat, PhD; *Doctorat d'Etat (Ph.D.) * D.E.S.S. (M. Phil) * Diplome De L' I.I.A.P.(Post-Grad. Dipl.) * M.Sc. * BA. Double Majors *,
Emails: [email protected] ; [email protected]; [email protected]; [email protected]; ; [email protected], [email protected] ,
*SKYPE : AFRIKAPHARAOH or AFRIKAFIAGA or WindowsLiveID: AFRIKAPHARAOH* ;
*URLS: http://www.youtube.com/profafrikadzatadeku & http://cid-4d3310fc746b4eaf.photos.live.com/albums.aspx ; http://www.myspace.com/profafrikadzatadeku; http://afrikacentricitybooks.blogspot.com/