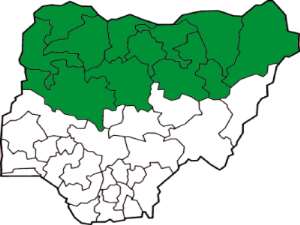 Our collective psyche as Nigerians makes us very resilient; we are a people touched by emotion. Our customs, traditions and culture knows of dignity, respect and sober reflection at times of crisis. Facial expression says a lot. I am not a counsellor, psychologist or therapist to know that when I visit a family of a bereaved person and a person grieving, the last thing they expect me to do is smile. You raise your head high and do not look sheepish. Confidence, swagger and poise are traits ingrained in you from the time you are a child. Our parents the school instilled it in us. Leadership some say is innate but history tells us some leaders after meticulous learning know what is expected of them. It takes a lot of admiration to regale with pride to read, listen and watch our independence heroes display this say for instance in parley then with the journalists of the local and national media. In times of national crisis and mourning they knew how to play the part indeed looked the part and lived the part. A leadership bereft of ideas, decorum, comportment, swagger, poise, elegance, charisma can effectively shaft its citizens without batting an eyelid. Leadership qualities get relegated to the background the citizens seen as fools by a government devoid of any fibre of morality, decency and ethics. A belief in a dodgy mandate is not a bad response and serves no purpose to the masses who trust have been betrayed. The moment that was lost no amount of endless raft of public meetings to defect these failings can repair the corrosive effect of the pain and anguish of the masses. The government has lost its authority and moral right to govern; it has broken its contract and covenant to its citizens. It is to all intents and purposes morally bankrupt and like a captain under the influence the Nation's ship is tottering on the brink of catastrophe.
The challenge of keeping the constitutional order of 2009 to 2010 with the same protesters taking to the streets saying no to despotism and constitutional anarchy then against those the late Afrobeat King Fela Anikulapo-Kuti called V.I.Ps are now the very same protesters now being called miscreants and agents of the opposition makes for sorrowful and painful listening and reading. A week is a long time in politics is a favourite British political saying and indeed it is a long time in Nigerian politics. This is one long sleepwalk to disaster and a very good way to say thank you to those can now be aptly described as your erstwhile supporters. It is akin to writing a suicide note and a person who instead of quenching the flames of fire is actually dowsing it with accelerant. Leadership outcomes is very much based on confidence and goodwill a key yardstick of those governed used to measure how they perceive their government and the course the government chooses to follow. However a loss of goodwill of the masses seems by the leadership as somewhat docile is irretrievably lost and once that occurs it is very hard to regain and usually more often than it is lost forever.
Our leadership rather confront challenges raised by protesters sat as usual on their backs, folded their hands and presented their approach as business as usual. The cardinal lesson is that you do not attain leadership and entrust the leadership on a person who does not have the faintest idea of what is expected of him. It is a given that to whom much is given much is expected but what did we expect in the first place? Are we saying the teeming masses with genuine grievances that hitherto voted for this leadership bargained for this dereliction of duty? I really do not think so. Of what use is the allure of leadership? In this case there is no allure. The masses of our great country have not given their votes in the knowledge that the power they had given through their votes would not be used wisely, judiciously and for their benefit. However in a leadership that expresses no remorse and contriteness for them it is business as usual. Nothing happened, take a left over from the table fit for dogs and look to tomorrow! This leadership knows and expresses no narratives, it is impersonal and never do you ever hear of tales of the struggles of 'Olu' living in Lagos, 'Emeka' living in Aba and 'Danladi' living in Kano and how their lives has been changed by the impact of policies, programs and initiatives of the leadership or to borrow the flavour of the moment word, 'transformed' by the leadership. It is almost as if these people do not exist. There are narratives with electioneering or even when reeling off the achievements of government. However when there is a repetition of failures and not a repetition of success you cannot invent people to bask in the glory and euphoria of failure, it's that simple! It is the hallmark of a leadership out of touch, out of sight, out of mind and out of sync with its masses. They simply do not exist in the eyes of the citizens. The leadership more or less like that long lost cousin of yours who you never want to see and pretends he or she does not exist.
A deserving leadership is sometimes what you never bargained for a bit like what you get as in the saying made famous by the Forest Gump character played by actor Tom Hanks in the movie of the same name said about, 'life being a box of chocolates, you never know what you gonna get'. The patriotism that has brought the teeming masses to the streets in protest and people of opposite faith to pay solidarity visits to places of worship other that their own is the same patriotism that will see us through this. Our great Nation's foundation is very shaky, no longer fit for purpose, disjointed and only held together by the very masses that have been treated with contempt by its all-knowing leadership. The leadership can only do so much as to plaster over the cracks but like a building threatened by subsidence when the building eventually collapses those who live in it would be asking themselves the question, 'Had I known'? But by then it would have been too late.
Omoba Oladele Osinuga Esq. Solicitor and Advocate Supreme Court of Nigeria, International Criminal Lawyer works in the Mission of a leading International Governmental Organisation in Europe writes from Dagenham, Essex UK.