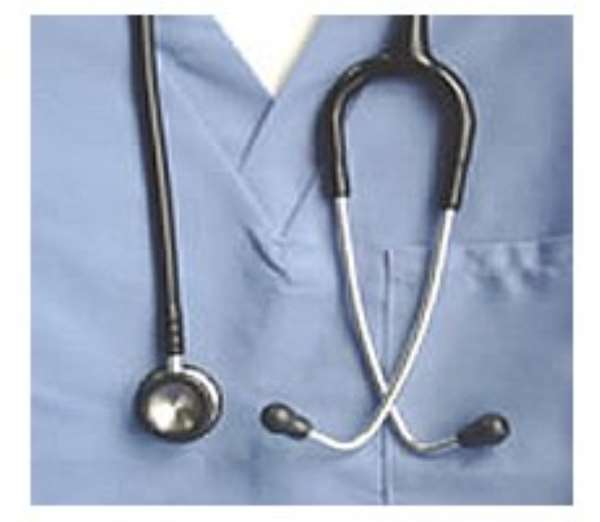 The rift between Board members of the Korle-Bu Teaching Hospital (KBTH) and management deepens as more and more issues crop up about the hospital.
The country's premier hospital has been in the news recently as accusations ranging from corruption to administrative lapses have been leveled against the CEO, Professor Otu Nartey, whiles a fierce blame game seems to be going on between the Board and the Management.
The seeming confusion has indeed affected health delivery in the hospital, which is a tertiary health facility that serves neighbouring countries like Togo, Burkina Faso and Ivory Coast.
The latest issue coming up is the 2009 Auditor General's report on the hospital which claims that about 30 people have been wrongly interdicted by the Board.
But in a response, one of the Board members, Mr Eric Attieku said his attention had not been brought to this report.
Speaking on Dwaso Nsem on Adom FM, Mr. Attieku said as far as he is concerned, things are going on smoothly at the hospital and desrcibed sections of the media who have being reporting on the administrative lapses at the hospital as nation wreckers.
Mr Attieku also claimed he was not aware of allegations that four management members had taken over the running of the hospital and that mosquito nets were being rented out to nursing mothers at the hospital.
On the allegation that a Board member was sacked from the Board Chairman's office by one Mrs Commey, Mr. Attieku said he was not present at the time of the incident but was later informed about it.
Recently Mr. Eric Attieku and another government appointee, Miss Stella Acquaye wrote to President Mills about administrative lapses at the hospital.
The two had previously written to President Mills but their letters did not get to him. This time around however, the two managed to get their letters to the president.
Mr. Attieku said since President Mills appointed them, they are accountable to him so if things are not going right in the hospital the president should be the first port of call.

Story by Akuamoah Boateng/Adom News/Ghana