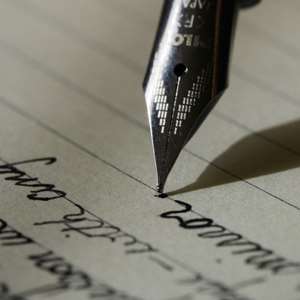 Going beyond usual post partisan politics, the 2012 Budget speech read in parliament by Dr Kwabena Duffour was almost interestingly emollient. Did NDC government wrong foot the main opposition party the NPP about the NDC government's economic achievements?. "Yes, We have" Did the NDC bring Christmas early for Ghanaian? "Yes, We have"
The echoes of Yes, We have .. Yes We have ... stunned most of the NPP parliamentarians who have thronged the august house to hear the economic success story ever told in the history of our country.
First, what was good about the 2012 budget. The presentation of the budget itself was pitched at the political middle which was widely expected but I was more struck at how firmly it was pitched towards the future. Electricity , Oil and Gas; Water and Sanitation; Railways, Roads and Ports infrastructure; Health, Education and Agriculture are about the future, Dr Kwabena Duffour said only by investing in these critical areas in the economy can Ghana stay competitive.
The rules for devising a comprehensive economy development strategy have changed. Indeed, only by investing in technology, education and infrastructure that will transform the way we live, work and do business. And that's exactly what the NDC Government under the able leadership of His Excellency, Professor John Evans Atta Mills set out to do.
I would suspect that this message got through to the main opposition NPP and centralist voters. We know and they know too well that these are pretty popular investments. I do not think the NPP set themselves up here as they used to do every year judging by their lacklustre "post budget politics" responses.
Secondly, The budget speech seemed to have tapped the national mood just about right when Ghanaian are enjoying good standard of living in decades. improvements in education, increased agriculture output, social services, Law and order, and improvements in healthcare delivery just to mention few. The volatile global situation shows that times are still hard if we take a look at what is going in present-day Europe and beyond. But the mood of the country is better now than it was in 2008, and the upbeat and confident in which Dr Duffour presented the 2012 budget reflected that.
The budget speech was just upbeat of the composite achievements the NDC government has achieved so far in this short period of its mandate. Something that the previous NPP government could not achieve in 8 years. NDC did it in their own way in just under three years. Single digit inflation at 8.4%, compared to 18.23 in 2008; real GDP growth of 13.3% in 2011 compared to 5% in 2008; interest rates at 12.5% in 2011 compared to 18% in 2008. Gross international reserves of $4.98billion recorded in October2011 compared to $2billion to 2008. Increase in agricultural production through intensive mechanisation and fertiliser subsidy; provision of free school uniforms to children in deprived communities, free text books, 50% increase in capitation grant, good teacher motivation; connecting over 800 communites to the national grid and improvement and rehabilitation of high voltage and low voltage electricity transformers; adequate water supply nationwide, expansion of road networks from 39,000 kilometres in 2008 to over 100,000 kilometres in 2011; construction of over 150,000 cubic meters capacity tanks for gasoline, diesel and kerosene; construction of LPG storage depots at Kumasi Savelugu and Mami water; improvement in Law and order, and social services. The list can go on and on and on.
Thirdly, as expected, the NPP Minority in Parliament, sitting in limbo, describing the budget statement presented by the Finance Minister, Dr Kwabena Duffuor, last Wednesday as " Bye -Bye budget"; "rehash of 2011 budget", " propaganda" " recycled promises" or an "empty budget". As usual, these are normal post budget language to which we have all become accustomed.
But we now know they do these things to cover their weaknesses and failures. And indeed, hypocrites they are; and to quote the reggae legend Jimmy Cliff; "Hypocrites, all of you(NPP) are hypocrites; you gonna pay the price someday; you don't speak from your heart but your heart keep telling lies". Ask Dr Anthony Osei Akoto, former Deputy Finance Minister and MP for Tarfo- Panokrono and he will tell you what I mean. Politicians who pretend to look the other way when the goodies are being delivered are hypocrites. "The harder they come the bigger they fall."
At this point I have never seen Dr Duffour looked so exuberant in all the three years that he has attended parliament to read budget. These were manifesto promises, goals and priorities that the NDC administration set out to achieve when it came to power in 2009; I have never heard Dr Duffour used language designed to throw down a challenge to the main opposition NPP for their abysmally record in office and 8 years of gross economic mismanagement, corruption and display of arrogance. On this occasion, the little Doctor went far beyond that.
Fourthly, in what appears to be suggestive of the popular phrase "Yes We Can "coined by the then US Presidential candidate Barack Obama during his 2008 US Presidential campaign, Dr Duffour said, we (NDC) are saying "Yes We Have" achieved all the goals we set out to do at the beginning of 2009. The NPP parliamentarians seemed dazed and drowned in the seemingly chorus that followed the "sing along " response to Dr Duffour's catch phrase " Yes We have; "Yes, We have"!!!!!!!!!!!!!!!!!!
He said: Madam Speaker, we promised Ghanaians a Better Ghana and we have significantly delivered on this promise:
i. We promised to remove schools under trees, and we are very much on course!
ii. We promised to remove inequities in incomes through the single spine, and we are very much on course!
iii. We promised to move the economy from fragility to robustness, yes we have!
iv. We promised to significantly expand the economy, yes we have!
v. We promised to arrest inflation, yes we have!
vi. We promised to arrest the rapid depreciation of the Cedi, yes we have!
vii. We promised to provide free school uniforms and exercise books, yes we have!
viii. We promised to deliver skills training and jobs to our youth, yes we have!
ix. We promised to expand the school feeding programme, yes we have!
x. We promised to provide school computers and Maths and Science scholarships, yes we have!
xi. We promised to establish the Public Private Partnerships (PPP) policy, yes we have!
xii. We promised deeper competition in the telephone industry, yes we have through Mobile Number Portability!
Madam Speaker, these achievements give us confidence that in the coming years, Ghanaians can continue to trust the NDC Government to faithfully steer the affairs of our dear nation.
Madam Speaker, this indeed is a budget that heralds the march towards the "Better Ghana" and gives hope of a brighter tomorrow and the building of a nation that is truly great and strong.
And finally, these records of achievements are not rhetorical choices. These are real positive achievements that have transform the way we live, work and do business in Ghana today, and so forth that the NPP will try to disagree with. But these were not lines drawn in the sand. Let us think for example, how confrontational NPP could be about improvements in healthcare, education, agriculture, law and order, improvement in the country's fiscal and macroeconomic management.
They can go about to throw the mud balls but later the NDC can waive the muddy shirts back at them during the 2012 election campaign, saying; "See Ghanaians, NDC tried so hard to make your life comfortable but these NPP people are just so damn unreasonable." NDC will say to the Ghanaians electorates, retains us in power come December 2012, and together we'll move to new heights and make Ghana the paradise we all crave for. NDC will call on Ghanaians to trust their life, children and future into the safe hands of His Excellency, Prof. John Atta Mills and the National Democratic Congress.
Truly, the NDC are a bigger party when it comes to fiscal and macroeconomic management and bigger in politics.
Ghanaians, please trust the NDC, better days are back with us.
God bless our Home Land Ghana.
Alex Seshie-Vanderpuije
PRO NDC UK & Ireland Chapter
20 November 2011