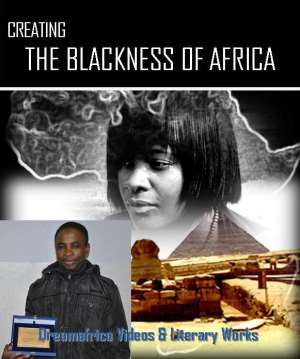 "Creating The Blackness of Africa" is a just concluded 30 minutes documentary on the identity of Africa, as it concerns the so-called "Black Africa". Having blown the minds of several cinema spectators last week, 16th of November 2011 when it was first premiered, the African Students Association of Verona (A.S.A.V) adjudged the film yesterday (the award night) as their best film for the festival. This, they justified, citing article 3rd of the Italian constitution, which kicked against the discrimination of people based on their origins, cultural identities, social conditions and so on. They concluded, referring to the main theme of the documentary that "the black colour is not able to describe the phenotypic characteristics of an African, let alone defining his human identity".
The overall winner of the festival is Jeta Amata who is far away in the United States. And as for why "Black Gold" was chosen as the best (public choice) for the 31st African film festival of Verona, the festival director, Fabrizio Colombo has this to say: "we do cinema for the people, first of all. If the people decide that this is the best film, it means that the film has touched their hearts; their souls. It means the film has done something in their lives…"
Other awards were the best short movie of the festival as "Forgotten Gold" by Makela Pululu from South Africa. Best documentary: "Ithemba" by Errol Webber from Jamaica. A special mention of Precipice by Julius Amedume, a Ghanaian director from the UK in host of many other African artists and awards at the 31st African film festival of Verona.
For more about the just concluded festival, please check out our online series of interviews with the artists.
Ewanfoh Obehi Peter