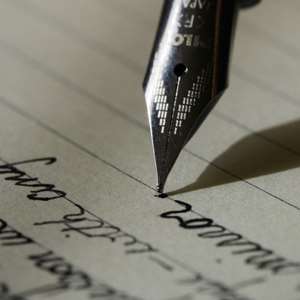 Death does not occur. It happens and when it does, it is with rude shock, such that in a flash of light, everything becomes history and never the same again. To the directly affected, it is like Jimmy Cliff sang "who feels it knows it." And Rod Stewart re-emphasis "…that first cut is the deepest" but to the un affected, it business as usual. That is about the best description of all concerned or not in the death of those of us who are business associate, friend, and family members as wekll as those not remotely connected with the fallen hero of the South South Pen profession Mr. Minere Amakiri. Until his death on Friday 19th August 2011 at about 6:45pm, Mr. Minere Amakiri was the Publisher and Editor –in –Chief of BEACON Newspapers, a southern province paper of note.
When my phone rang that fateful morning Saturday 20thAugust 2011 at about 2;50am, I was woken buy the disturbing tone but I managed to pick it up. On the other end was John Idumanghe. I was elated because we had been dislocated for some months by Gitto Construction Company which has been constructing the Ada George axis of the road causing our office building to be destroyed. I was expecting the usual good tiding. But this time the opposite was the case. John did not entertain. Bluntly he announced. Minere is dead! I was shocked knowing such jibs do not come from Mr Idumanghe often. Few hours earlier, I had finished my article which I was to post for BEACON's publication but I felt I should wait till break of day so I would notify Minere. I managed to put a call across to a few friend but because it was an unholy hour I did not get any response from the other end. so l sent text messages to a few other publishers I know to confirm.
In the morning next day, my text alarm rang just as I was preparing and waiting For Idumanghe for our joint trip to the family home for confirmation. It was Mrs Amakiri who sent the message with the hand set of Minere. It read "Mr. Minere Amakiri, The Publisher Editor in Chief of Beacon Newspaper passed on at 6:45pm yesterday august 19th. Mr. Amakiri.
We arrived the home of the fallen hero at about 9:30am on Saturday. On hand was his daughter who received myself, Idumanghe John and Nwokedi Nworisara as first callers. My mind now flashed back to my knowledge of the great journalist.
I had hardly left secondary school when I came in contact with Minere. I was an applicant at the State Ministry of Finance Airport Road Benin City next door neighbour to the "Nigerian Observer" Newspaper. He was in the news and people were rushing to the Newspaper company to have a glimpse of the brave writer. Small as I then was, I was inquisitive enough to desire to have a hand shake with the man who could challenge the soldiers in Rivers State! Finally I desired that I would one day be as notable as he.W hat made round then was that Minere challenged the then military government of Commodore Alfred Diette Spiff for celebrating his birthday in the face of civil servant being on strike for none payment of their salaries. He was flogged and brutally shaved with bottle. Not long after Minere took the matter to court that all the papers in Nigeria was a washed with the ear piece on every daily "WHAT DID AMAKIRI DO?' Such was the man who God choose to call when the profession needed him most in the Niger Delta Region. It is instructive to note that the era during which Minere piled his journalistic trade was at a time the likes of today Prof. Wole Soyinka, late Air Iyare, late Tai Solarin, Gani Fawehimi etc would write an article or address a seminar and park their prison bags because the next visitors usually then was the soldiers arresting for indefinite period.
I graduated in school and went my separate way for years until Sharia brought me back to Niger Delta. I was in my office usually doing my thing when John Idumanghe came calling one day to ask that I write on any subject as Minere would publish same give my dept of knowledge on current affairs. When I ask who it was that would publish my works, he said Minere Amakiri. I was elated and told John my journey on the part of Minere. I did the write up and for the first time all I wrote was published unedited. I did not need any oracle again to inform me that l was in good form after the publishing guru acknowledged me.TMinere never let me rest after that first article " Where is Nigeria in the New World Political Order?" That was the beginning of my regular face in the BEACON Newspaper to date.Despite not placing name to face, Minere insisted that I continued to send materials. Plans with Idumanghe to meet him jointly failed as we usually had clash of programmes but on a date only God fixed, I went to him introduced myself again and that was how I met with and started afresh to associate with the Icon of the print media.
Before that fateful morning at his residence for the first time, the last time I spoke with him was exactly 15 days before his demise. He was emphatic that we should continue to send materials to him despite his traveling to India for his regular check up and my promise was affirmative. I did not know that I was talking with him for the last time. While in the car on our way to Minere's home, l called on John and said. " We have to continue with our relationship with the family John. If anything, what Minere expects of us is that we keep the good work with his paper." That too I promised not only to my colleagues but also the family.
Minere Amakiri died of Kidney failure. He had a successful transplant in 2006 and had been a frequent visitor to his Indian medical consultants periodically. This time a bureaucratic delay made his trip impossible on schedule and so it happened. Death came calling and the man died. May his soul rest in peace.
Mike O. Akpati is a Public Affair Analyst based in Port Harcourt.
0803-675-7067
[email protected]