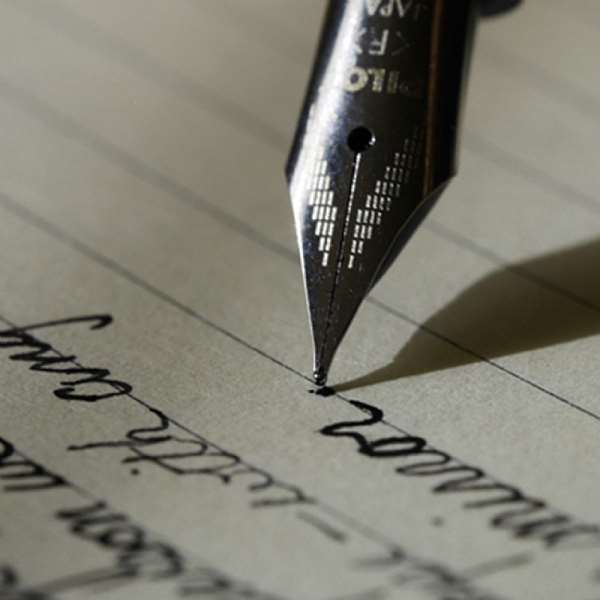 The title of this discourse is in direct response to Sam Omatseye article titled, 'Awo family without an Awo' posted on 6 June 2011 on the Nigeria Newspaper the Nation's website http://www.thenationonlineng.net/2011/index.php/columnist/monday/sam-omatseye/8489-awo-family-without-an-awo.html and also on other Nigerian news website in which Mr Omatseye presumably set out in his attempt to posit a critique of the Awolowo clan. In doing this Mr Omatseye failed woefully to achieve a positive and constructive critique of his subject.
That there was no member of the Awolowo clan in attendance at the swearing in ceremonies of governors last week is of no significant political relevance. Discounting the fact that there is no evidence that Mr Omatseye actually checked to see whether cousins, relatives of the Awolowos attended the ceremonies in Lagos, Ogun, or Oyo the states where the Awo ideologically aligned Action Congress of Nigeria (ACN) recently elected governors were sworn in is also for me irrelevant. What I particularly find strange in Mr Omatseye logic is the conclusion that the so-called Awolowo rebirth in the Southwest has now been singularly reduced to the narrative that the perceived absence of the Awolowo family translates to the line, 'Awo family now not having an Awo'. For reasons known only to Mr Omatseye he seems to have conveniently forgotten that Ogun State Governor Senator Ibikunle Amosun actually paid a courtesy visit to Mama Awolowo during his campaign in April in Ikenne and that perhaps the reason why no Awolowo was visible at the swearing ins of the governors of the states mentioned was because the family was still in mourning over the sad transition on 10 April of Mrs Ayo Soyode (Chief and Mama Awolowo's second daughter).
Though I commend Mr Omatseye and cannot fault him in his assessment of Awo. For me he departs from rational thought in his the reasoning by stating that in members of the Awolowo clan fraternise with the perceived enemies or ideological strange bedfellows and the newspaper he founded sometimes supports a different ideological leaning is nothing but defective reasoning. Whilst I too find some of the named ideological strange bedfellows to be diametrically opposed to the ideas of Chief Obafemi Awolowo, the ideological leanings of the surviving members of the clan cannot be construed based simply on the basis of associations or friends. Does Mr Omatseye know which of the parties the many family members are registered with as members? The poverty of politics in the present fourth republic is that unlike the previous republics you knew which mast you could place your ideological flag, a choice, which no political ideologue in Nigeria today can readily make. It is sadly a non-existent choice. Hence the reason why no Nigerian political party unlike others across the continent in Ghana, Namibia, Senegal and South Africa belong to any international or regional grouping of political parties such as the left leaning Socialist International or the right leaning International Democrat Union. Given that in today's Nigeria there is hardly any political party that is based on ideological foundations you cannot infer a person's political affiliations and persuasions simply by association based on one's friends' political affiliation and persuasion.
That Chief Awolowo lived an exemplary family life is by all accounts evidenced in his relationship with Mama H.I.D Awolowo and his children but to state categorically that were he alive today he would divorce Mama Awolowo after death is to say mildly not only comical but also bordering on ill informed reasoning. Mama Awolowo is not a figure like Argentina's Eva Peron who sought power and adoration basking on her husband's power, popularity and influence. In her own right, she is a political heavyweight, role model for mothers and women and has handled family tragedies with grace and dignity. Mama Awolowo who also campaigned with and on behalf of her husband for the defunct political parties, the Action Group (AG) in the 1950s and early 1960s of the first republic and the Unity Party of Nigeria (UPN) in the second republic from 1978 to 1983. The only time Mama Awolowo ventured into the elective fora was when she stood as a parliamentary candidate during the infamous 1964 general elections as Papa Awolowo was in prison serving a prison sentence following his conviction for treasonable felony in 1963.
The reference as to whether the late Olusegun senior could have pulled off a political career is not only highly speculative but also insensitive and distasteful as from what we know from reliable accounts (including that of Nobel laureate Wole Soyinka in his book, 'You must set forth at Dawn'). Olusegun senior who related to Brother Kongi as Egbon (a Yoruba chum name not only used to describe your elder brother but also a bosom older friend) had promising life ahead of him that was fatally cut short. That he had a brilliant and promising career ahead of him as a lawyer was not in question.
In an effort to use the example of families of other leading politicians of International stature, Mr Omatseye is very disingenuous and selective with the facts. Mahatma Ghandi was also one like Awo not to push any of his children into politics unlike his compatriot and Chief Awolowo's good friend and fellow political ideologue Jawaharlal Nehru, the first Prime Minister of India who groomed his daughter Indira Ghandi (no relation of Mahatma Ghandi) to succeed him as Prime Minister. Indira did the same with her son Sanjiv who succeeded her as Prime Minister in the 1990s. However the Indians the most populous democracy in the world have had elections where no Nehru-Ghandis have been on the ballot. As of today only Rajiv's son, Rahul is a member of the Parliament and he's still a long way from being in cabinet let alone being Prime Minister. Indeed Americans are likely to tell us that the fact the Kennedys, the Adamses, and the Roosevelts no longer hold elective offices holds on sway on the way they vote and on the fortunes of the Democratic and Republic Parties. The patriarchs of those families if they were alive today could not even care less if any of their scions were in elected office. The nature of democratic politics in the United States (US), the United Kingdom and other Western Nations is not the promotion of family members to elective public office but the promotion of ideas. Hence the reason why foundations of leading politicians and public figures in US including those still living like Bill Clinton, Jimmy Carter and those in memory of John Kennedy and Martin Luther King have more impact on society in promoting their ideas, values and thoughts long after they have died as opposed to the promotion of family members. This in my view is what has informed Chief Awolowo's thinking and were he alive today the last thing on his mind would be the promotion of his family members to run for elective office. As anyone who has read many books about Awo and those he wrote himself knows, Chief Awolowo frowned upon hero worship or even advancing the careers of his family members through politics unless of course that was the calling they choose themselves.
Chief Awolowo was a man who delighted in the search and pursuit of knowledge for the advancement of his society unlike those who today falsely parade themselves as Awoists. An ideologue of the webbian and fabian democratic socialist school and constitutional federalist, Chief Awolowo's in his seminal books mainly Path to Nigerian Freedom (1947) Thoughts on the Nigerian Constitution (1966) and The People's Republic (1968) influenced and laid much of the ground work for Nigeria's current Federal Constitution, a fact acknowledged by the leading legal scholar and Advocate Professor Itse Sagay (SAN).
This is very much the reason why the personality of Chief Obafemi Awolowo looms large today. It is bigger than the Awolowo clan. It is a fact that no other Nigerian Politician has been the subject of much academic studies like Chief Awolowo. It is no accident that the highly revered Chief Obafemi Awolowo is arguably said to be the most acclaimed living or dead African Politician who is the subject of academic studies in Nigeria and in Africa. The reason for this cannot be far fetched as bar Kwame Nkrumah, Chief Awolowo is perhaps the most accomplished politician whose works and writings continues to be a valuable source of reference and inspiration for those in politics and public life. Obafemi Awolowo The making of Remo The Local Politics of a Nigerian Nationalist (2009) by the German University of Birmingham Historian Dr Insa Nolte being the latest seminal academic book on Chief Awolowo. Similarly a significant feature of promoting and articulating Chief Awolowo's ideas is his foundation of which his daughter Dr Dosunmu-Awolowo is the Executive Director.
Chief Awolowo would rather not be displeased in the slightest if others used his ideas for benefit for others which is why for him his legacy was more important than whether his family followed his political calling. In bequeathing his vast library (reputed to be one of the largest private libraries in Nigeria) of books in the fields of Economics, Government, Law, Philosophy, Politics, and Religion to the local University, Olabisi Onabanjo University (formerly Ogun State University) he has done more for this generation and generations yet to come than many of our so called money bags politicians under whose watch there has been a lack of investment in education.
The idea that because you are an Awolowo means you should follow Awo's principles or choose a career in politics is a complete misnomer. That the Awolowo children choose a different career or support those of another political persuasion that is their preserve. The fact is the Awolowo family do not have a monopoly on Awo's ideas. Unlike some of today's politicians who should look themselves in mirror and ask that if Chief Awolowo were a control freak like some of them are today then his son Oluwole in the second republic instead of just being an ordinary member (he was not even a committee chair or ranking house official) representing Apapa Central in the Lagos State House of Assembly, Baba could have 'instructed' or 'adopted by consensus' that Oluwole go the senate that he choose not to do so at that time shows the measure of the man. It's not your family name that counts but your ability to do the job on merit something, which seems to be an anathema in today's politics. Chief Awolowo's ideas are for all and like diamonds live forever. That these is even an issue for debate by the Nation suggests perhaps an ulterior motive making an issue over what is a non issue as far as I am concerned. Mama Awolowo should be left in peace in her old age to continue to live and enjoy her fulfilling life which she no doubt truly and richly deserves.
Omoba Oladele Osinuga Esq. Solicitor and Advocate Supreme Court of Nigeria, International Criminal Lawyer works in the Mission of a leading International Governmental Organisation in Europe writes from Dagenham, Essex UK.
By
Omoba Oladele Osinuga Esq.
[email protected]