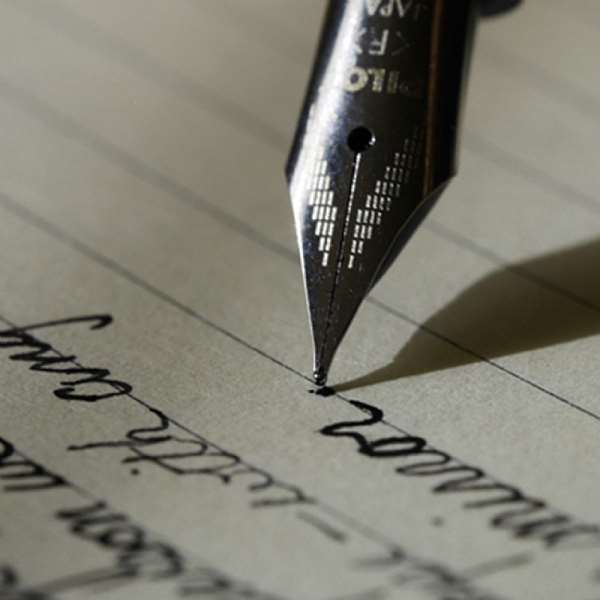 A. Introduction
The aftermath of the recent violence and social unrest in parts of Northern Nigeria during the recent Presidential legislative and State elections conducted in April 2011 resulted to the sad, untimely and to a large extent preventable deaths of innocent citizens. Commentators have opined that these violent incidents were an accident waiting to happen and that perhaps the authorities should have been proactive in preventing the breakdown of law and order leading to the loss of lives, displacement of the population, injuries to citizens and the wanton destruction and damage to properties and sources of livelihood. The scenes portrayed in the media has also been compared to the scenes reminiscent of the events precipitating Nigeria's Civil War of 1967 – 1970 in which between 500,000 and two million people lost their lives[1]. My heartfelt condolences to relatives of causalities that occurred during the violent unrests and riots estimated in some quarters to be 1,000.[2] The contemporaneous eyewitness accounts of survivors and some who have since died including fresh graduates 'Corpers' currently serving the compulsory post graduate one year National Youth Service Corps (NYSC) provided insights and vivid imagery of the ordeal and trauma they experienced during the riots widely reported in the media in today's internet age, the world wide web and social networking internet sites. These accounts should provide valuable evidence in any subsequent investigations and prosecutions of these riots.
There has been social unrest, violent clashes, religious and ethnic riots in different geographical parts of Nigeria including the period of the civil war since 1960 the year of independence. Whilst the estimate of the causalities of these unrests are somewhat difficult to obtain, media reports indicate that there have been recorded incidents in each decade since independence with the 1970s recording the lowest, the first half of the 1980s and the highest number of incidents peaking in the 1990s and 2000s. Since 1999, inter-communal clashes in various parts of the country have displaced over three million and led to the deaths of more than 14,000. Plateau state has recorded the highest number of internally displaced persons (IDPs) in the country since the return of civilian rule in 1999.82. While an estimated one million Nigerians were displaced by internal conflicts between 1999 and 2004, fighting in Plateau State between February and May 2004 alone generated some 250,000 IDPs.[3]
Unfortunately the government at the Federal, State and local levels have not tackled the challenges of the remote and immediate causes of these unrests. This is the most significant factor, which is why time and time again, these incidents flare up and no lessons are learnt on how to deal with these challenges. The legal order exists to ensure that society is protected from harm. However where the legal order is outdated, archaic and not up to date it ends up playing catch up. From 1960 to date there have been no major investigations, prosecutions let alone convictions and sentencing of perpetrators who committed crimes during these violent clashes. In fact our existing legal framework does not envisage the challenges from these incidents and is very much quite oblivious to the rights of victims of such incidents.
The Federal government's infamous 3 Rs policy of Reconciliation, Rehabilitation and Reconstruction adopted following the end of Civil War in 1970 is partly to blame for the government's approach in dealing with the aftermath of these incidents. This abject failure, to monitor to document the numbers of causalities, killed and injured, the failure to prosecute any individual for crimes committed during the conflict, investigate or report on the alleged atrocities and crimes similar to the failure to prosecute, investigate and act on the different commissions of inquiry is a significant contributing factor to the frequency and occurrence of these incidents. The classic main approaches to punishment of retribution, deterrence and rehabilitation are noticeable absences in dealing with perpetrators of crimes arising from these incidents in Nigeria. There exists a gap between the present government's policy and practice with regard to the application of these principles within our criminal justice system. The lack of remorse, contriteness that allows perpetrators and criminals to be punished for their crimes as an atonement and retribution to society is not followed through in the incidents of social unrest, ethnic and religious armed violent conflicts. Similarly as there is no thorough effective investigation, prosecution and judicial proceedings leading to conviction and punishment there exists no deterrence to potential culprits to desist from committing such barbaric and violent crimes. Where there is no punishment there is no one to rehabilitate in society as the person continues and goes on to commit similar and like offences. As a fall out of the government's civil war 3 Rs the classic approaches of punishment cannot to be sustained in today's Nigeria. Translated with the sound bites 'no victim', 'no vanquished', not apportioning blame, 'forgive and forget', 'live and let live', 'when there is life, there is hope' have not served us well and are not in tune with the needs of Nigeria's criminal justice system. This explains why such heinous crimes go unpunished because culprits commit these crimes knowing fully well they are unlikely to be prosecuted.
In the words of Chika Charles Aniekwe and Joshua Kushie,
"There is a culture of impunity in Nigerian society. Despite lip service paid to stumping out violence successive governments in Nigeria have made little significant effort to ensure that government officials and members of the security forces implicated in violations of civil and political rights, including election-related violence, are held to account. While only small minorities of the human rights abuses that have been documented were directly carried out by federal government officials, the federal government's failure to combat widespread impunity for abuses orchestrated by government and party officials at the state and local level has fostered the unabated continuation of those abuses".[4]
Aniekwe and Kushie further assert that this culture of impunity is compounded by the lack of legal solutions against electoral violence. This coupled with the government's lack of any concerted action is glaring and apparent in respect of these incidents. The government should act as in failing to prevent acts by perpetrators of violence in granting them impunity is in violation of the rights of individuals in society. This culture of impunity is in my view is also the case in respect of violence that is in the main related to religious, ethnic, tribal and political factors coupled with the sometimes irresponsible inflammatory comments from political leaders. Frantz Fanon in his seminal work, The Wretched of the Earth quoting an unnamed African leader who said, "Think well before you speak to the masses, for they flare up quickly".[5] At times of crisis such leaders have much to gain by heeding the advice of this quotation.
More often than not the episodes of social unrest often creates a situation in which the persons who are vulnerable particularly adherents of a minority religion living in a geographical area where a different religion often in the majority is practiced, people from a minority ethnic or tribal group living in a majority ethnic or tribal group area and people from a different geographical zone of the country living in a geographical zone other than that from where they originate and hail from. The vulnerable citizens who are innocent victims of the social unrest and violent protests are harmed mainly on account of their ethnicity, tribe, gender, religion and gender.
The law does not exist in a vacuum, it should be dynamic, responsive to societal changes and above all have the consent of its citizens where the law in operation. Hence where the law is obsolete and not fit purpose it goes without saying that it should be modified amended and changed pronto to reflect societal changes. The government should realise that their failure to act to guarantee the safety of citizens is a wrong committed and perpetuated by the government due to the prevalence of persistent violations of fundamental human rights. Thus the African (Banjul) Charter of Human and People's Rights[6] enjoins states to recognise the rights, obligations and freedoms expressed in the Charter and also to commit themselves to respect them and take measures to give effect to them. In our case, a commitment is just enough but we must have in place measures that give the charter and the fundamental human rights provisions of the real and actual effect through legislation, government practices, programs, policies and strategies.
B. Victims, Injured Parties of Social Unrest and their Rights within the context of Fundamental Human Rights and International Law
Whilst the status and legal standing of victims has to be examined and evaluated within the totality of the criminal justice process from the victims suffering harm from a crime, reporting of a crime or filling a complaint, investigation by the Police and other law enforcement agencies, the prosecution process and the judicial proceedings defined in Section 113 of the Criminal Code of Nigeria as, '…any proceeding had or taken in or before any court, tribunal, commission of inquiry, or person, in which evidence may or may not be taken on oath' commences in the courts of law. The theme of this discourse is actually to examine the legal avenues currently available to victims within the country's legal framework.
Individuals that have been affected by the crimes committed during the recent violent social unrests are victims and injured parties of these social unrests. Unfortunately there are no statutory provisions for victims and injured parties in Nigeria. This is a lacuna in Nigeria's Criminal and Civil Justice System. This currently diminishes public confidence in the rule of law and administration of justice. An absence of clearly defined statutory provisions and case law on the rights of victims severely undermines and erodes the public trust in the judicial process. A perusal of the 488 sections of the Criminal Procedure Act (the applicable law of Criminal Procedure in Southern Nigerian states) and the Criminal Procedure Code (the equivalent in the Northern Nigerian states) provides no reference to victims and injured parties of crime. Specifically references to victims are only made in a number of new legislations in Nigeria influenced by the latest developing trends in international law and criminal justice namely the Trafficking in Persons (Prohibition) Law Enforcement and Administration Act, 2003, the Administration of Criminal Justice Law 2007, No 10, Section 350 of Lagos State and its amendment Administration of Criminal Justice (Repeal and Re-enactment) Bill 2009. However well intentioned these laws are, they are not far reaching enough. The status of victims should be harmonized in our criminal procedure and only by so doing could their rights be protected in statute. Hence their status should be included in the Criminal Procedure Act and Criminal Procedure Code, which govern the rules of procedure mandatory in courts in criminal proceedings.
It is general rule is that a person will have to be directed affected by an act or omission in order to be regarded as a victim. The more serious and irreparable, the risk, the greater is the likelihood that a person will be considered a victim.[7] The 1985 United Nations (UN) General Assembly Declaration of Basic Principles of Justice for Victims of Crime and Abuse of Power paragraph 1 defines a victim as persons,
"who, individually or collectively, have suffered harm, including physical or mental injury, emotional suffering, economic loss or substantial impairment of their fundamental rights, through acts or omissions that are in violation of criminal laws operative within Member States, including those laws proscribing criminal abuse of power".[8]
The UN Declaration on Victims states that a person is a victim regardless of whether the perpetration is identified, apprehended, prosecuted and convicted. Victims in this sense include family members, those who have witnessed the crime or wrong, close friends who have suffered from hardship or loss because of the harm caused to the victim. The UN Declaration on Victims further envisages responsibilities on Central and local governments in our case the Federal and State governments charged with the administration of the Criminal Justice System (Police, Law Enforcement Agencies and the Ministries of Justice and Interior). Paragraph 3 of the UN Declaration specifically states that there should be no discrimination in any form in the operation of the declarations principles.
The absence of any legislative framework for victims of crimes does not absolve the government in its duty to protect and guarantee the Fundamental Human Rights of its citizens as set out in Chapter IV of the Constitution of the Federal Republic of Nigeria, 1999 (CFRN 1999) Constitution and strictly binding under the jus cogens principle of our obligations under International Law in line with Section 19 (d) CFRN 1999, "respect for international law and treaty obligations as well as the seeking of settlement of international disputes by negotiation, mediation, conciliation, arbitration and adjudication." It is my opinion that notwithstanding the often somewhat negative reading of Section 12 (1) CFRN which states that, "No treaty between the Federation and any other country shall have the force of law to the extent to which any such treaty has been enacted into law by the National Assembly" our obligations under multilateral International treaties is binding and prevails over the provisions of this section. This is because the provisions of Section 12 refers to bilateral treaties, that is a treaty between Nigeria and another country and not a multilateral treaty under International Law including treaties, conventions and protocols of the United Nations, African Union and ECOWAS which Nigeria has signed and ratified in accordance with the rules of those multilateral organisations.
The provisions of CFRN 1999 Chapter IV outlined in the Fundamental Rights Sections 33. Right to life, 34. Right to dignity of human persons, 35. Right to personal liberty, 36. Right to fair hearing 37. Right to private and family life, 38. Right to freedom of thought, conscience and religion, 39. Right to freedom of expression and the press, 40. Right to peaceful assembly and association, 41. Right to freedom of movement, 42. Right to freedom from discrimination, 43. Right to acquire and own immovable property sections are pari materia (similar provisions) as well as supplementary to the following International legal instruments: International Covenant on Civil and Political Rights, 1966, International Covenant on Economic, Social and Cultural Rights, 1966, International Convention on the Elimination of All Forms of Racial Discrimination, 1965, Convention on the Elimination of All Forms of Discrimination against Women, 1979, Convention against Torture and Other Cruel, Inhuman or Degrading Treatment of Punishment, 1984, Convention on the Rights of the Child, 1989, Universal Declaration of Human Rights, 1948, Declaration of Basic Principles of Justice for Victims of Crime and Abuse of Power, 1985 and African (Banjul) Charter on Human and Peoples' Rights, 1981.
Furthermore the provisions of Chapter II Fundamental Objectives and directive Principles of State Policy Section 17 Social objectives of CFRN 1999 surmised in subsection (1) as "The State social order is founded on ideals of Freedom, Equality and Justice" compliments the Chapter IV Fundamental Rights provisions of the CFRN 1999. Professor M. Cherif Bassiouni in his paper International Recognition of Victims' Rights opines that violations of the International Human Rights of victims encompass three overarching principles and rights. The first is equal and effective access to justice. The second is the right to adequate, effective and prompt reparation for the harm suffered. The third is the right to truth.[9] These three overarching rights are mandatory under International Law and a country's legal and justice system must ensure that victims have these rights enshrined in their law. Where these rights are not guaranteed in statute then measures should be put in place to ensure they are. Under Nigeria's current legal and justice system whilst there are elements to an extent of the first and third rights there are as I have discussed currently no provision in any of our laws for the second right. I shall emphasise why the second right is sin qua non in our legal and justice system.
In the absence of any legislation on victims compensation in Nigeria the argument is that reliance is placed on the Chapter IV Fundamental Rights provisions of the CFRN 1999 and International Law through conventions, treaties and protocols. A positive step in this regard as witnessed in recent court decisions in Nigeria at the High Courts is the use of the CFRN provisions by aggrieved parties, victims and injured parties whose fundamental human rights have been violated. The current procedure to enforce Fundamental Human Rights consists of the following applicable laws namely: Section 46 of the CFRN 1999, the International Instruments cited earlier, Fundamental Rights (Enforcement Procedure) Rules 2008, the Rules of law of the various High Courts and the Federal High Court and relevant case law applicable and persuasive to the rules.[10] The Fundamental Rights (Enforcement Procedure) Rules 2008 grants special exclusive jurisdiction to the High Courts and on matters of appeal to the higher courts namely the Court of Appeal and the Supreme Court. The relevant straight forward procedure in Order 1 Rule 1 of the Rules, even allows a lay person in addition to a lawyer to act as legal representative to file processes in court and to represent applicants in such proceedings. The use of the application under these rules in Order 2 Rule 4 either as a Motion on Notice or Originating Summons is supported by affidavits outlining the facts and issues. The applicant also is entitled to a number of reliefs as provided in Section 46 of the CFRN 1999 which provides inter-alia,
(1) Any person who alleges that any of the provisions of this Chapter has been is being or likely to be contravened in any State in relation to him may apply to a High Court in that State for redress. (2) Subject to the provisions of this Constitution, a High Court shall have original jurisdiction to hear and determine any application made to it in pursuance of this section and may make such orders, issue such writs and give such directions as it may consider appropriate for the purpose of enforcement or securing the enforcing within that State of any right to which the person who makes the application may be entitled under this Chapter.
The reliefs include compensation, damages, restitution, the enforcement of the right violated as well as the common law prerogative writs such as Habeas Corpus, Mandamus and Certiorari. This essentially is a process, in which the aggrieved party has to initiate through the civil courts in order to seek redress and available remedies. There has been a marked increase in high profile cases using this procedure due in part to the developing jurisprudence in this field buoyed by the emergence of human rights activism and a new awareness by the public in seeking redress in the courts when there fundamental human rights has been violated. In the case of Joe Etene v Nigerian Navy suit No: FHC/CA/M88/2010 Justice Ademola Adetokunboh of the Federal High Court sitting in Calabar, Cross River State ruled in favour of Mr Etene and granted all the reliefs he sought by awarding damages of N150 million to Mr Etene and N50, 000 as litigation costs for the violations of his fundamental human rights under section 34 Right to dignity of human persons and section 35 Right to personal liberty. Justice Adetokunbo observed that trampling on human rights by naval operatives had become common in Nigeria and declared, "If the development is left unchecked, it will result in serious consequences." The learned Justice opined, "Nigerians are gradually becoming endangered species in their own country. Naval ratings should be taught that we are living in the 21st century Nigeria and not in the era of animal farm".[11] In a similar case on January 27 2010, the Nigerian Navy and one of its officers, Rear Admiral Harry Arogundade and other Naval Ratings were ordered Justice Opeyemi Oke of the Lagos High Court to pay N100 million as damages for assaulting Miss Uzoma Okere and violating her fundamental human rights. However in this case the Nigerian Navy (the respondents) have since appealed against the decision of the High Court to the Court of Appeal.[12]
Domestic courts including courts in Nigeria have no doubt been influenced in their jurisprudence of fundamental human rights by the jurisprudence of International Courts. The European Court of Human Rights has over the years ruled against governments of its 47 member states of the Council of Europe where there has been a failure of the state to act in protecting the fundamental human rights of its citizens. In the case of Opuz v. Turkey the Court held in a unanimous decision that there had been a violation of Article 2 (right to life) of the European Convention on Human Rights in respect of the applicant's mother who was killed by the applicant's ex-husband despite the fact that the domestic authorities had been repeatedly alerted about his violent behaviour; a violation of Article 3 (prohibition of torture and of inhuman and degrading treatment) on account of the authorities' failure to protect the applicant against her ex-husband's violent and abusive behaviour and there had been a violation of Article 14 (prohibition of discrimination) read in conjunction with Articles 2 and 3 on account of the violence suffered by the applicant and her mother having been gender-based, which amounted to a form of discrimination against women, especially bearing in mind that, in cases of domestic violence in Turkey, the general passivity of the judicial system and impunity enjoyed by aggressors mainly affected women.[13] Article 2 of the European Convention right to life is pari materia to Section 33 of CFRN 1999, Article 3 prohibition of torture and of inhuman and degrading treatment to Section 34 and Article 14 prohibition of discrimination to Section 42. The ruling of the European Court in its earlier decision in the case of Affaire A. c Royaume Uni Case of A v The United Kingdom is similar to the reasoning and ratio of the Opuz case.[14]
An alternative process complimentary to the procedure to enforce fundamental human rights through the courts is to ensure that the redress of an aggrieved party, a victim is crime is provided automatic redress through victim compensation legislation. This is to ensure that the victim, injured and aggrieved party rather having protracted legal proceedings, compensation should be a matter of fundamental human right as the current system does a great injustice to those who does not have the means to engage the services of a lawyer for such proceedings as legal aid is not currently available. Though Lagos state through the Office of the Public Defender (OPD) under the superintendence of the state's Attorney General and Commissioner of Justice have taken the lead in a number of high profile cases in instituting legal proceedings (as they did in the case stated earlier involving the Nigerian Navy, Arogundade and others through their representation of Ms Okere) the OPD is constrained in the use of its resources, policy concerns and may not be in position to institute proceedings where say for instance the state government is the respondent party. Furthermore the use of civil procedure to remedy the violation of fundamental human rights is my view fraught with inherent disadvantages against the injured party not in the least that procedurally the burden and standard of proof is on the injured party and victim. The balance of probabilities standard of proof used in the civil proceedings may handicap a victim and injured party who does not have the means and resources to institute proceedings as the onus of instituting proceedings falls on him or her.
A renewed call for the recognition of victims rights through restitution is made by Job O. Odion in his paper Evolving Restitutionary Rights for Victims of Crime in Nigeria: A focus on corrupt and fraudulent practices. Though his paper looks at the victims of crime within the context of corrupt, financial and fraud criminal offences, the general principles are applicable to this discourse because he argues persuasively on the need and reasons to incorporate the restitutionary rights of victim into the criminal procedure. Odion is of the view that,
"if the law of restitution is understood is this "simplistic" essence, it could be applied in our criminal jurisprudence to recompense victims of crimes, especially financial crimes. While we concede that the victims do have their rights to enforce their civil rights, we do believe that the state that takes it upon itself to arrest, prosecute and punish these accused persons, should go a step further to extract these financial compensation from the convicts on behalf of the victims. The state should not subrogate itself to the rights of the individual victims without recourse to their peculiar financial predicament. Asking the victims to proceed on another journey of civil litigation with the attendant cost and time, before he can be financially rehabilitated is not fair enough in the circumstance".[15]
However if the violation of fundamental human rights is criminalized for these reasons for which I concur, as I would state below the onus of instituting proceedings should fall on the state under the rules of criminal procedure.
C. A new era of defining laws for Criminalizing Fundamental Human Rights on Hate Crimes in Nigeria
Nigeria is unique in the world for a country where there are regular incidents of religious, political and ethnic violent civil disturbances that we do not have on our statute books laws against 'hate crimes' that is laws against perpetrators who target their victim in the commission of a criminal offence because of their victim's tribe, ethnicity, religious, political affiliation, sexual orientation, gender or because of perceived or actual discriminatory bias. Whilst there is a preponderance of violent social unrests and riots in certain geographical regions indeed no geographical region of Nigeria has a monopoly on the occurrence of these incidents in their locality. Recently there has been a strong correlation to these incidents with the wave of new and common modus operandi resulting in the terrorist bombing attacks in a couple of places in Abuja, Jos, Suleja, Maiduguri and the Niger Delta within the last couple of months targeted at vulnerable victims and injured parties. The fact of the matter is that there is an actual or perceived bias in the assailants targeting their victims in these attacks. The government in this regard has a duty to investigate, prosecute and punish the assailants. However this cannot be done without enacting specific laws for that purpose.
Hate Crime is defined as, "when the perpetrator of a crime intentionally selects a victim because of who the victim is. Hate crimes rend the fabric of our society and fragment communities because they target an entire community or group of people, not just the individual victim."[16] In our case it is crystal clear that victims of the incidents of social unrest, violent conflicts and terrorist attacks are simpliciter victims of hate crimes because they have intentionally been targeted because of who they are. These crimes have destroyed of the fabric of the communities where they occurred and fragmented those communities because entire groups in those communities were targeted and not just individual victims.
The United States of America (USA) acknowledging its mistakes and tragedy of yester years duly enacted sweeping radical legislations to combat Hate Crimes subsequent to its Civil Rights Act legislation of 1964. The USA's Emmett Till Unsolved Civil Rights Crime Act of 2007 empowers the Civil Rights Division of the Department of Justice (DOJ) responsible for investigating and prosecuting violations of criminal civil rights statutes in which the alleged violation occurred before January 1, 1970 and resulted in death. The Matthew Shepard and James Byrd, Jr. Hate Crimes Prevention Act 2009 (named after Matthew Shepard a gay college student who was tortured and murdered in Laramie, Wyoming, and James Byrd, Jr., was an African-American man who was dragged to death in Jasper, Texas) mandates the DOJ the power to investigate and prosecute bias-motivated violence by providing the DOJ with jurisdiction over crimes of violence where a perpetrator has selected a victim because of the person's actual or perceived race, colour, religion, national origin, gender, sexual orientation, gender identity or disability. This Act in Section 2 (1) sets out motivation, which could be actual or perceived. Recognises in Section 2 (4), that existing Federal law is inadequate to address this problem, impact on interstate commerce in Section 2 (6) acknowledging past wrongs including racial segregation and slavery in Section 2 (7). In addition Title 18 Sections 241 Conspiracy Against Rights and 242 Deprivation of Rights Under Color of Law makes it unlawful where persons (two or more persons in the case of the conspiracy law) wilfully deprive any person under colour of law of their rights as protected in the constitution (including civil rights) and also where the acts include the commission of other crimes. A case that readily springs to mind is the infamous Rodney King case, which precipitated the 1992 riots in Los Angeles following the acquittal on state criminal charges of Police Officers Stacey Koon, Laurence Powell, Theodore Briseno and Timothy Wind who were found not guilty of the assault and beating of a black motorist, Rodney King was recorded on video. The Police Officers were subsequently charged under the Title 18 Section 242 provisions Stacey Koon, Laurence Powell, Theodore Briseno and Timothy Wind. After the trial in April 1993, Stacey Koon and Laurence Powell were found guilty and Theodore Briseno and Timothy Wind were found not guilty. The Supreme Court denied their appeal in the case.[17]
The UK like the USA has legislated against similar hate crimes and also includes specifically racially aggravated crimes such as racially aggravated harassment provided for in Section 32(1) (a) of the Crime and Disorder Act 1998 as well as treating other offences of assaults, harassment, criminal damage and public order offences as racially motivated where the offender shows or is driven by racial hostility. The racially aggravated offences carry a higher term of punishment than the basic offence without the element of racial aggravation.[18]
Recently Nigeria's Nobel Laureate Professor Wole Soyinka has called for a code of common behaviour, which prescribes distinct punishment for those elements, which have violated the rules of mutual existence in the country.[19] Unusually this is not a cause that has to my knowledge gained common ground perhaps due to the ignorance of the polity and the government for reasons I mentioned earlier. It is hypocritical for Nigerians to cry and condemn European Countries, the USA, Australia and Canada occasionally accusing these countries of using the 'race card' when in Nigeria 'the ethnic and tribal card' is well, alive and kicking. Whereas these countries have taken measures and in fact enacted legislation (as seen in the examples of the UK and USA) to confront these challenges, we have only merely window dressed ours using one form of government initiatives such as Mass Mobilization for Self Reliance, Social Justice, and Economic Recovery, National Conference, Tribunals of Inquiry which have all but failed in their mandate in resolving and recommending any lasting solutions to these issues.
It goes without saying that victims of hate crimes are more often than not also victims whose fundamental human rights have been violated hence the approach taken by the UK and the USA. This in essence means that violations of fundamental human rights contained in the Chapter IV Sections 33 to 43 of CFRN 199 as well as those contained in the international instruments cited above in itself should be a criminal offence. Furthermore it should be an aggravating element in imposing a higher punishment where other criminal offences have been committed in addition to the violation of the fundamental human rights for the following class of offences in the Criminal Code namely: Chapter 10 Unlawful Assemblies: Breaches of the Peace Sections 69 – 88, Unlawful assembly and Riot offences, Chapter 18 Miscellaneous Offences against Public Authority Sections 190 – 203, Chapter 19 Offences Relating to Religious Worship Sections 204 – 206, Chapter 22 Nuisances;… Misconduct relating to Corpses Sections 234 and 242 offences, Chapter 24 Idle and Disorderly Persons; Rogues and Vagabonds; Bringing contempt on Uniform Sections 249 – 251, Chapter 25 Assaults and Violence to the Person generally; Justification and Excuse Sections 252 – 299, Chapter 26 Duties relating to the Preservation of Human Life Sections 300 – 305A Offences, Chapter 27 Homicide; Suicide; Infanticide; Concealment of Birth; Unlawful Sections 306 – 329A Homicide Offence, Chapter 28 Offences Endangering Life or Health Sections 330 – 350, Chapter 29 Assaults Offences Sections 351 – 355, Chapter 30 Assaults on Females: Abduction Sections 357 – 363 Sexual Offences, Chapter 53 Attempts, Incitements, and Preparation to Commit Offences: Neglect to prevent Commission of Felony Sections 508 – 515, Chapter 54 Conspiracy Sections 516 - 518A and Chapter 55 Accessories after the Fact Sections 519 - 521. Furthermore criminal offences under The Civil Disturbances (Special Tribunal) Decree, Decree 2 of 1987 and the Trafficking in Persons (Prohibition) Law Enforcement and Administration Act, 2003 should also be included in the class of offences listed from the Criminal Code. Whilst this is by no means an exhaustive list of offences, the violation of fundamental human rights of a victim of crime for other offences proscribed by law against a person should also trigger a higher punishment than the substantive offence.
The violations of fundamental human rights in principle committed by organs and agents of the government at local, state and federal levels through their omission and failure to act in protecting innocent victims as evidenced during the recent spate of violence severely undermines the confidence citizens have in our government. The government has a duty to ensure the effective protection of fundamental human rights and their specific duties to prevent violations of these rights. The government has to provide effective domestic remedies for alleged violations of a person's fundamental human rights and to investigate, prosecute and punish such violations and provide redress.[20]
In criminalizing the violation of fundamental human rights which is long overdue, it should also be a specific crime as part of the same law that it shall be a criminal offence where a person targets another person (the victim) on the grounds of discrimination and bias as set out in Section 17 and Chapter IV of CFRN Fundamental Rights provisions particularly enunciated in the Right to freedom from discrimination Section 42 which states inter-alia,
(1) A citizen of Nigeria of a particular community, ethnic group, place of origin, sex, religion or political opinion shall not, by reason only that he is such a person:-
(a) be subjected either expressly by, or in the practical application of, any law in force in Nigeria or any executive or administrative action of the government, to disabilities or restrictions to which citizens of Nigeria of other communities, ethnic groups, places of origin, sex, religions or political opinions are not made subject; or
(b) be accorded either expressly by, or in the practical application of, any law in force in Nigeria or any such executive or administrative action, any privilege or advantage that is not accorded to citizens of Nigeria of other communities, ethnic groups, places of origin, sex, religions or political opinions.
(2) No citizen of Nigeria shall be subjected to any disability or deprivation merely by reason of the circumstances of his birth.
and the International instruments cited and also where the person is targeted on these earlier on these grounds in the commission of a criminal offence against him or her. Furthermore as no provisions for incitement explicitly exists this should also constitute a criminal offence in relation to the commission of the fundamental human rights crimes and crimes on the grounds of bias and discrimination. In the words of the African leader quoted by Fanon earlier[21] the fact that individuals, leaders and the fourth estate – the media, print and electronic including websites and bloggers who have not acted responsibly in guarding their utterances should not absolve them of culpability where it is proven their speeches have encouraged and attempted to incite persons in committing the crimes which occur during violent riots. The Section 39 Right to freedom of expression and the press whilst a fundamental human right is a qualified right as compared to the absolute rights in Section 33 Right to life, Section 34 Right to dignity of human persons, Section 35 Right to personal liberty, Section 36 Right to fair hearing and Section 42 Right to freedom from discrimination in they cannot be abrogated as confirmed in the provisions of Section 45 Restriction on and derogation from fundamental human rights. With rights comes responsibilities hence individuals cannot hide under the cloak of freedom of expression to cause and perpetuate criminal activities.
The issue of IDPs mentioned in the introduction of this discourse is one like the other issues that has been neglected has there are no official available data and statistics of victims that have been displaced during these conflicts. The only data available are those from the media and non-governmental organizations, which are not official estimates and not always reliable and verifiable. The internal displacement of population often targeted at groups of vulnerable people is a crime under customary international humanitarian law.[22] The fact that this occurs during internal domestic social unrests, violent riots and conflict and not in a declared war situation or armed conflicts should not obscure the evils of this crime. Hence akin to the suggested new crimes above, the international humanitarian law provisions on the act of displacement of population should be made a criminal offence. The criminal acts which lead to the forcibly transfer and displacement of a group of persons should be included in this criminal offence.
D. Implementing a Statutory Victim Compensation Scheme in Nigeria
The government has not served the best interests of victims in failing to prevent in vigorously investigate acts of violence and violation of fundamental human rights caused by the absence of legislation is no excuse as such a failure is a breach of the citizens constitutional fundamental rights provisions and our obligations under the international law maxim of pacta sunt servanda (agreements are to be kept and treaties should be observed) and codified in Article 26 of the Vienna Convention on the Law of Treaties.[23]
The state has a duty to prevent violations of fundamental human rights and it is sin qua non that the government does that. This places a strict duty on the government to put in place mechanisms to monitor, prevent and take proactive steps to ensure that fundamental human rights guaranteed in CFRN 1999 and in international law. All tiers of government at federal, state and local instead of adopting the passing the buck, not my business approach when dealing with the recent fall out of the violent riots including the safety of corpers, the provision of humanitarian assistance and repatriation of persons and the deceased have a duty to ensure that it creates conditions where citizens are exposed to harm and killed. It is a fact that government has always neglected the rights, needs and interests of victims at all levels in Nigeria. Hence it is imperative that in line with the guidelines of the UN Declaration on victims of providing assistance to victims, a statutory victim compensation commission is established with a core mandate to administer a compensatory scheme for the payments and redress of victims of crime. The commission as well as championing the rights of victims should have administrative and judicial powers in the exercise of its mandate with powers to inquire information in respect of its duties to seeking redress for victims of crime. The commission should also be responsible for training law enforcement agents in dealing with victims of crime. This role of the Commission is buttressed in paragraph 13 of the UN Victims Declaration, which calls for the establishment, strengthening, and expansion of National funds for compensation to victims and those funds should be established for this purpose. In addition the declaration states that the public should also be made aware of the existence of the compensatory scheme. The Commission should assess the impact, effect of crime on violations of fundamental human rights have on victims.
The European Convention on the compensation of victims of violent crimes by the council of Europe is a convention that provides clear, coherent and one of the most far reaching international treaty provisions for the compensation of victims of violent crimes.[24] This framework can be used in framing Nigeria's statutory framework for the compensation of victims of crime. The reasons for adopting the European Convention is relevant in our circumstance given that it aims to strike a balance in the conflict caused by the offence to ensure that a rational approach to effective criminal justice policy. The convention represents a sea change in achieving the balancing of the rights of victims and injured parties often neglected as it is under our current legal system against the rights of defendants.
Victims who have had their fundamental human rights violated causing them suffering, health impairment, financial and economic loss, displacement from homes, trauma, psychological, emotional distress anguish, stress, distress and pain of relatives of deceased victims of the social unrests should as matter of right be entitled by compensation by the state. Victim compensation in addition to crimes such as those which occurred during the electoral violence should include the violent, grave and serious crimes included and not limited to the class of offences I mentioned above in addition to victims of traffic and industrial accidents and injuries. Whether the perpetrator is identified apprehended, prosecuted and convicted or not should not be a hindrance to victims' entitlement to compensation.
E. Conclusion
The recent clamor for referral and call for the International Criminal Court (ICC) to investigate and prosecute the perpetrators of criminal atrocities as a consequence of violent unrests and social conflicts are missing the point because the ICC was not set up for that purpose particularly in cases such as ours where the country has machinery already in place to investigate and prosecute the culprits. The fact that the laws are inadequate, not fit for purpose is not excuse not to initiate the process to reverse this trend through amendments to current legislation. It is a travesty that within the current legislative session, the National Assembly has not deemed it fit to pass the law recognizing the rights of victims including the pending bills in the National Assembly namely the following bills HB 439 titled act to eliminate violence in private and public life, prohibit all forms of violence including physical, sexual, psychological, domestic, harmful traditional practices, discrimination against persons to provide maximum protection and effective remedies for victims and punishment of offenders, HB 271 A Bill for an Act to Provide Financial Compensation as Remedy to Innocent Victims of Crime to Create a Special Fund Where Money for the Compensation of Crime Victims Is Paid into and to Provide for Matters Related Thereto and HB 117 A Bill for an Act to Provide for the Manner in Which Individuals May in the Public Interest Disclose Information that Relates to Unlawful or Other Illegal Conduct or Corrupt Practices of Others; to Provide for the Protection Against Victimisation of Persons Who Make These Disclosures; to Provide for a Fund to Reward Individuals Who Make the Disclosures and to Provide for Related Matters. The 'mouthful' long titled pending bills should be consolidated into one single Act for consistency, clarity and for it to be effective in its eventual interpretation by the courts. Surely a single consolidated Act as I have suggested would also be much easier for the implementing government authorities and the public to understand. For all the largesse and monetary entitlements they have awarded themselves, which they seem to have no trouble finding legislative time for in the dubious guise of our 'Honourable Members and Distinguished Senators' performing their legislative duties, it is disgraceful that within this sixth session they have not found the legislative time to ensure the passage of these bills. Hence legislation to protect, guarantee and secure the rights of victims is morally right, just, legally sound and grounded in accordance with the constitution and international law.
There may be those who say the government has performed its duty to the victims by its recent monetary compensation of 5 Million Naira to families and next of the kin of the victims of the recent violent unrests and riots. However whilst this gesture is laudable, it is unfair, disproportionate and an unreasonable assessment to quantify the potential earnings of the victims, the irreplaceable loss to the families and the human value and economic cost of the loss of young promising graduates to the country. More so the money spent on their education, well being and upkeep by their families cannot be refunded neither can what the economic and human cost loss to the government in the development and training of the young Corpers both in education and in the public service, NYSC.
Furthermore the ad-hoc nature of the payments means that the government's compensation could be construed as a good will gesture aptly described in the Yoruba translation of compensation, 'gba ma bii nu' literally translated in English as 'take and don't be angry'! The nation's legal order as I have suggested calls for a more coherent and consistent approach hence the reason the payments to victims families should be fully entrenched in legislation. The continued failure in passing the legislation apart from the earlier reasons I have advanced also opens the government to law suits by the victims and their relatives for the violation of their constitutional rights in accordance with the Chapter IV Fundamental Human Rights provisions and the International Human Rights Instruments cited in this discourse. This surely is a course of action victims and their families should be advised to pursue.
Whilst the victims including Corpers who died cannot have their lives back, a lasting legacy to their lives would be a law in their memory titled Enforcement of Fundamental Rights, Bias and Discrimination Offences, Compensation of Victims, Victims of Violence NYSC Memorial Act to incorporate the specific offences I suggested above and to enhance and incorporate the provisions of the currently pending victims bills stated above. In addition the government should harmonise victims provisions in current law and incorporate them into amendments to the Criminal Procedure Act and Criminal Procedure Code to recognize the status of victims in line with the fundamental rights provisions of CFRN 1999 and international law. This new law should envisage a role for the National Human Rights Commission of Nigeria enhancing its powers under the National Human Rights Act 1995 to have the competence and powers to investigate in conjunction with other law enforcement agencies and the exclusive competence to prosecute offenders under the new law.
The government should also amend the National Emergency Management Agency (NEMA) Act 12 and Act 50 to further enhance the competence and capabilities of NEMA to include the reporting, monitoring the head count of causalities and victims of all terrorist attacks, social unrests, violent riots in addition to its current responsibilities under the existing law. This would ensure that there is an official record of victims to assist the new Victim Compensation Commission in assessing claims made to the body.
The government in adopting a holistic approach through joined up thinking to ensure that the functions of the law enforcement agencies, the Human Rights Commission and the National Emergency Management Agency is synergised, coordinated and fully embedded with that of a new Victim Compensation Commission. Too often victims have been forgotten either deliberately or inadvertently, now is the time to confine that attitude to the past and move forward to remedy the wrongs of the past by enacting the requisite legislations.

Omoba Oladele Osinuga Esq. Solicitor and Advocate Supreme Court of Nigeria, International Criminal Lawyer works in the Mission of a leading International Governmental Organisation in Europe writes from Dagenham, Essex UK.
________________________________________
References
[1] Nigeria's Faltering Experiment, International Crisis Report (ICG) Africa Report N°119 – Dakar/Brussels, 25 October ICG
[2] http://www.republicreport.com/1000-dead-new-yorktimes-by-buhari-cpc-supporters-rioters-as-police-allegedly-deploy-intelligence-officers-anti-terrorist-squad-in-states-medicine-after-dead-reports/
[3] Note 1 above.
[4] Chika Charles ANIEKWE and Joshua KUSHIE Electoral Violence Situational Analysis: Identifying Hot-Spots in the 2011 General Elections in Nigeria, 20 – 21 (2011).
[5] Frantz FANON, The Wretched of the Earth, 54 (1963).
[6] African (Banjul) Charter of Human and People's Rights available at http://www.africa-union.org/official_documents/treaties_%20conventions_%20protocols/banjul%20charter.pdf
[7] Jenny WATSON and Mitchell WOOLF Human Rights Act Toolkit (2008).
[8] 1985 United Nations (UN) General Assembly Declaration of Basic Principles of Justice for Victims of Crime and Abuse of Power available at http://www.un.org/documents/ga/res/40/a40r034.htm
[9] Professor M. Cherif BASSIOUNI, International Recognition of Victims' Rights available at http://hrlr.oxfordjournals.org/content/6/2/203.full
[10] Sylvester O. IMHANOBE, The Lawyer's Deskbook Volume 1, 187 – 188 (2008)
[11] PM News Thursday, April 28, 2011
[12] Available at http://allafrica.com/stories/201103080305.html
[13] Opuz v. Turkey available at http://www.coe.int/t/dghl/standardsetting/minjust/mju29/Opuz%20v%20Turkey.pdf
[14] Affaire A. c Royaume Uni Case of A v The United Kingdom available at http://www.cirp.org/library/legal/A_v_UK1998/
[15] Job O. ODION, Evolving Restitutionary Rights for Victims of Crime in Nigeria: A focus on corrupt and fraudulent practices available at FRAUDULENT PRACTICES.pdf
[16] Available at http://thomas.loc.gov/cgi-bin/query/z?c111:S.909:
[17] See Stacey C. Koon, Petitioner 94-1664 v. United States and Laurence M. Powell, Petitioner 94-8842 v. United States No. 94-1664 Supreme Court of the United States 518 U.S 81.
[18] See www.cps.gov.uk
[19] Available at http://www.thenationonlineng.net/2011/index.php/news/4501-killings-in-the-north-planned-says-soyinka.html
[20] Human Rights in the Administration of Justice: A manual on Human Rights for Judges,
Prosecutors and Lawyers, 753 (2003).
[21] FANON (note 5).
[22] Rule 129 International Humanitarian Law available at http://www.icrc.org/customary-ihl/eng/docs/v1_rul_rule129 [
[23] Vienna Convention on the Law of Treaties available at http://untreaty.un.org/ilc/texts/instruments/english/conventions/1_1_1969.pdf
[24] European Convention on the compensation of victims of violent crimes available at http://conventions.coe.int/Treaty/EN/Treaties/Html/116.htm