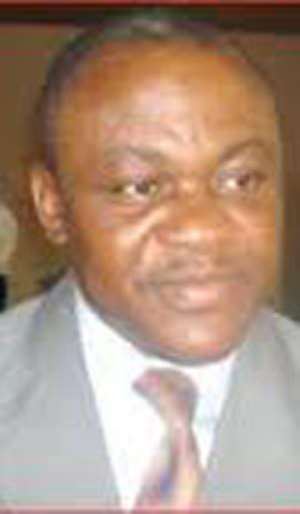 George Smith-Graham CEO Fair Wages Commission
Heaven, as the saying goes, is the place where the classroom teacher's reward can be found. This implies that while on earth the teacher must work hard on an empty or half-filled stomach all in an anticipation of becoming a comfortable being in heaven with its accrued benefits.
My humble questions are: Why is it only the teacher who should expect his rewards in heaven and not right from this earth? ; What happens to a teacher who has failed to go heaven? ; Is there the assurance that the teacher is automatically going to heaven?
In fact, prior to my entry into the university to pursue an education programme for my first degree, there were so many dispiriting comments from pals and kindred bothering on the kind of profession I was likely to enter into upon completion.
As some argued that I would be better off as a health worker than being a teacher, others also advised me to give it a try and should later in life things were not materialising I could switch to a more lucrative area. Actually, majority of people I came into contact with while pursuing my course at Winneba cautioned me against retiring as a teacher and rather told me to see teaching as a 'stepping stone' to a better profession. It is a general belief that if one wants to become rich and respectable in society it should not be with teaching.
These deprecating attributes of the teaching profession have impacted negatively on the teacher's self-image such that sometimes one does not feel comfy to disclose his occupation as a teacher-sad!
Governments over the years have promised teachers extending their 'heaven rewards' to here on earth but this appears to be a kind of 'April fool' to teachers.
The out-gone universal salary structure had really sidelined the teacher and made him/her valueless with its recorded agitations and strikes from various teacher associations. To correct those iniquitous treatments and help improve upon worker productivity, a new scheme of payment named the Single Spine Salary Structure (SSSS) was conceived. The Scheme was to be implemented last year January but due to certain administrative mishaps, we were told, payment of salaries could not start immediately.
But somewhere June last year the first segment saw officers of the Ghana Police Service gleefully receiving their fat contents. Everybody witnessed how the jubilations looked like with most of the officers commending government for the budge.
Immediately following the police were the officers of the Prisons Service. Hey! – Theirs was a hullabaloo as some protested they did not understand why they should be far below their counterparts at the police service in terms of salaries and other conditions of service.
All this while the teacher was waiting and with heightened expectations that this time around things would be well with him. Prior to the actual release of the Spine salary there were speculations that teachers would enjoy good salaries and allowances.
To the utmost surprise of all, on March 1 2011 the teacher got to the bank just to be diagnosed and told of having a 'broken spine'. The teacher finds it intricate to figure out what might have contributed to what is seen as an attempt to deflate the teacher and make him feel more rubbish.
I personally feel shy to unveil the real content and nature of the teacher's Spine overtly. Should I now accept as true that the teacher's reward is rather in heaven? Madam Minister of Education we are looking up to you for something pleasant from the president.
Tell the President teachers have not forgotten his 'Action Year' for a 'Better Ghana' promise and if nothing is quickly done about this situation we shall read it as a 'wicked year' in a 'Bitter Ghana' for the teacher.