One of CPP's founding fathers, K.F.P Jantuah is dead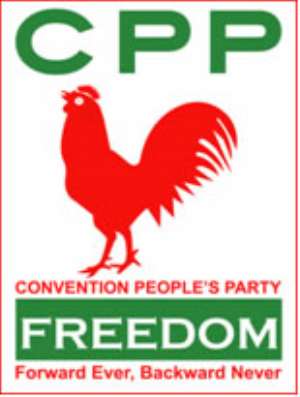 The only surviving member in President Nkrumah's first cabinet K. F. P. Jantuah has died at the age of 89.
Mr. Jantuah died Thursday afternoon at the Lister Hospital where he had been admitted for two weeks.
A nephew of the deceased who is also the deputy National Organizer of the CPP Kwame Jantuah told Joy News he was once discharged from the hospital but had to be rushed back when his situation deteriorated.
He said a postmortem was yet to be conducted to find the cause of Mr Jantuah's death.
As a staunch CPP member Mr. Jantuah held the ideas of Nkrumaism to the later.
He was a one-time minister of agriculture and ambassador to France and Germany during the Nkrumah regime.
Mr. Jantua also served in the governments of President Liman and President Rawlings' AFRC.