Religion Today and Spell Craft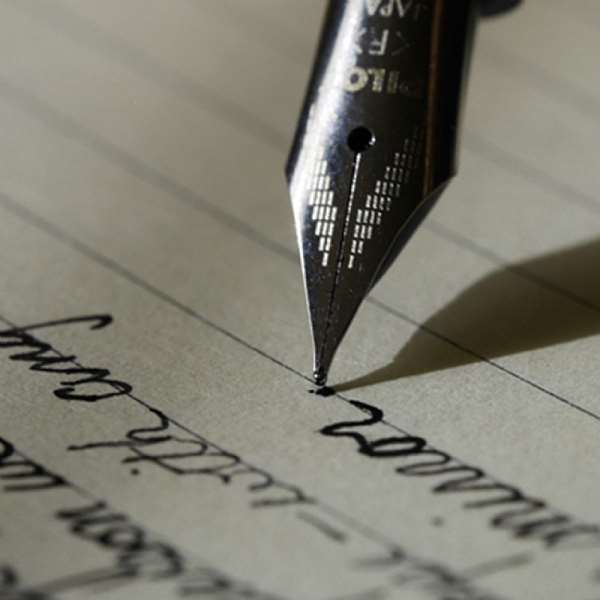 Many people are religious such as a few friends of mine are. I have religious friends and not so religious friends and Wiccan and Pagan friends as well. I used to be in a coven of witches and liked the faith I was in, but for some reason or another, I decided to become a solitaire witch and sometimes I cast good spells for myself as well as for family and friends.
I would say I been practicing witch magick since I was teen and my one aunt did not like me reading ghost stories or witch craft books so she made me burn them and ask God for forgiveness. There maybe a Supreme Being but I am like my uncle, as he does not feel God is tangible. There maybe many Gods and Goddesses whom control us and our minds, or aliens from another planet that control the universe, for all I know.
Do you feel you can believe in many faiths, are you religious, non-pagan, or into the black arts such as voodoo, or witch craft and do you perform rituals with friends? Do you prefer to become or are a solitary witch such as I am?
I have many spells I have conjured up and I am going to give you some spells you may wish to try at home.
Spell no. 1- love spell

You find a rose, or buy one, and take the petals of red or peach or white even but white symbols purity and red is for lust and love spells. You put them into a bath or your bath water and light a pink or red candle, and whisper the intended person or persons name you so desire to fall in love with you. This spell is best performed when you are in a good and loving mood, not a foul mood and do stay in the water for a little while, then drain your bath and towel off, then thank the god or goddess of your choice.
You may also try this love spell. You take a candle in red or pink, and light it between the bewitching hours of 12 midnight and 2 a.m. and ask a deity of your selection to help you during your spell craft, and then you write on a blank piece of white or colored paper, the person you wish to come to you. I did this spell once, and it worked fabulously. You can light the candle each night for 9 nights and when your candle is spent, you put into a shoe box and place under your bed where you sleep at.
You can also do this lovers spell. Grab a pillar candle in red or pink and envision the person or persons coming to see you, or call you. You can perform this spell craft with a friend if you so desire to. You then hold each others hand and wish for this love of your life to call you or come to you. I did this spell with a friend once and the gentleman called her. I helped her do love spells and now they are married to this very date.
Here is a get rich quick spell or to find money spell. You take a green or gold or silver candle, and light it on a Friday or Saturday morning or night and ask a god/goddess of your choice to help you win or inherit a good fortune. You allow the candle to burn most of the day, and make sure to carve your name into the candle or candles, as you may use a silver or gold or green one all at the same time for added witch power! You then extinguish all or one of the candles, you lit and then bury by a tree you may have by your home or apt. If you have not a tree to bury it, then go to a wooded area or by river and bury it. Do not look back and walk away from it, never to bury anything ever again by that same exact tree. You may thank the God/Goddess of your choice.
These spells should work splendidly for you. These are all my own spells which I conjured up and you may keep a journal of all your spells or spells you learned or in a diary or notebook. You can make up your very own spells and find that they work wonders for you...now if you need a career or job spell then here is one of my very own spells you may wish to try indoors at home or in your dwelling.
Take a cloth, in green or gold or silver, and place under a green or gold or silver candle and lit the candle and make sure your name is on a blank piece of paper with no lines on the paper, and wish for money, and you may place silver coins or gold coins or any other form of currency by the candles or candle. Now blow out the candle after adequate time has past, perhaps 10 to 15 minutes and hide your candles in your home someplace so prying eyes will never find them. You can relight them each night and day time is fine to do this spell as well. Here is another one of my get rich or fortune spells and you may do this also in the privacy of your own home.
Take a candle of golden color or silver color or green and light it on a stand, desk you may have or by your computer but never leave a candle(s) unattended, what so ever! Do always extinguish them and then you know your place of dwelling will be a lot safer by doing so. You can light the candle as said, and also place your picture by the candle or underneath it and allow to burn for a while or whenever you feel fit for the spell to work for you. You will feel the magick in the air and if you wish to, ask a deity of your choice and then thank him or her or them, and ask for money to come your way and soon! Always be gracious to a god or goddess, of your selection. You may try this protection spell- if you will be traveling or taking long trips. Take a white hanky, and make your own initials on it, and if you cannot sew, have a friend or family member to do this for you.
Now grab a picture of yourself, and place an acorn and also a witches burr into the hanky. You may do this spell anytime. I do hope you enjoy casting magick as much as I do. You may cast spells alone or by yourself in solitaire as said and also here is a marriage spell to keep the lovelorns or lovers together. Grab a hanky and put your engagement ring inside it, place in your dresser drawer and leave it be. Do not open it again.
You may also put petals of an assortment of flowers, red rose petals are best- as they symbol love and you can also burn a red or blue candle as well at night time, and be sure you and your partners name is carved onto the candle. The blue candle represents ''something old and something blue''especially the ''something blue.'' when you are wed. If you wish too, you may also carry something such as a photo of the two of you together, and write on the back of the photo your names and circle the names thrice (meaning three times).
Do have fun with casting magick and you can even cast with another wiccan witch, such as someone you just met. You can meet lots of witches on the Internet and make new witchy friends such as I have in the past. I hope you enjoy casting these many spells I have given you to cast.
Blessed Be Dear Friends and may the Gods and Goddesses always protect you!