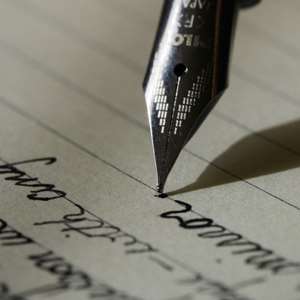 The flow of oil will not wash away poverty in Ghana. The euphoria about oil shows our natural disposition to good news and refusal to acknowledge embarrassing or unwelcome events. Oil will not solve our economic problems.
We have rightly observed how it has led to pervasive corruption and economic stagnation in some countries.
We are taking measures not to tread the same path. We should put the oil find in its proper place and deal with the economic and social issues which conspire to make Ghana poor in the midst of plenty.
The very day the Daily Graphic published the good news about oil gushing out from Ghanaian wells, it carried a story on the same front page about a woman being burnt for being a witch.
The woman later died. I found it difficult to believe the news. A Ghanaian being burnt to death for being a witch, over 50 years after independence!
This is a matter which should engage the serious attention of all Ghanaians, especially the government or administration and the media.
It should be the news which carried wide discussion and serious analysis.
A well-organised campaign should be organised to disabuse the minds of Ghanaians about witchcraft, Trokosi and the like.
Our experts such as sociologists, psychologists and the like should assist in this task. Appropriate ways should be found to make those who believe in witches a laughing stock at our schools.
The campaign should begin with a big bang but should last in a more subdued way over a long period. Beliefs which have cultural roots are not easily eradicated.
So much for our beliefs which influence our way of life. What about the economy itself? Things should be put into perspective. The real expectation from oil should be assessed, publicised but not exasperated.
If oil would give us more money than cocoa we should say so. As of now, it appears cocoa and perhaps other products would promote economic growth more than oil.
If so, government and the media should come out clearly with the facts. Knowing the facts we would place appropriate emphasis on development schemes, such as the building of a suitable rail network.
Whatever the role of oil, we should begin taking over its commanding heights by training our own people in all fields of the industry. Above all the oil find should not lead to neglect of other products and important aspects of the economy which we should promote.
We did not establish a special regime for the receipts of cocoa revenue. It is unfortunate that we are considering oil as a special economic asset. Oil revenue should be part of the Consolidated Fund.
If this fund is not properly administered neither would special receipts from oil revenue, no matter what elaborate institutions we establish.
No amount regulatory engineering would stop corruption. You may have the most elaborate procurement rules designed to stop corrupt deals and yet if the entire administrative system is corrupt people would be found down the line to aid corrupt transactions.
And so let us deal with the problem itself. The first thing to do to stem the tide of corruption is to enforce rules and regulations and deal with the guilty.
As of now in practice much depends upon who is at fault. The situation has so deteriorated that most people think they can get around when caught through outside intervention or appropriate approaches to authority.
A good example is road traffic regulations. It appears we have no rules. Motorists, especially taxi drivers, can stop or park anywhere and start and join flowing traffic at their will and convenience.
It appears any vehicle irrespective of axle weight or configuration can ply any road.
Noise is an example of disregard for the laws. Despite the rules and regulations and AMA warning, high noise levels are maintained even until 3:00 a.m. As we disregard the laws with impunity we became lawless in our personal behaviour.
What we need so much in the Ghana of today is discipline and the practice of the rule of law.
Abundance of material resources alone cannot make any as country rich as Japan, Switzerland, South Korea and Singapore. So let us behave like mature people and put the oil flow in its proper perspective.
Oil will not make us rich. Discipline and the rule of law can make life happy and fruitful.