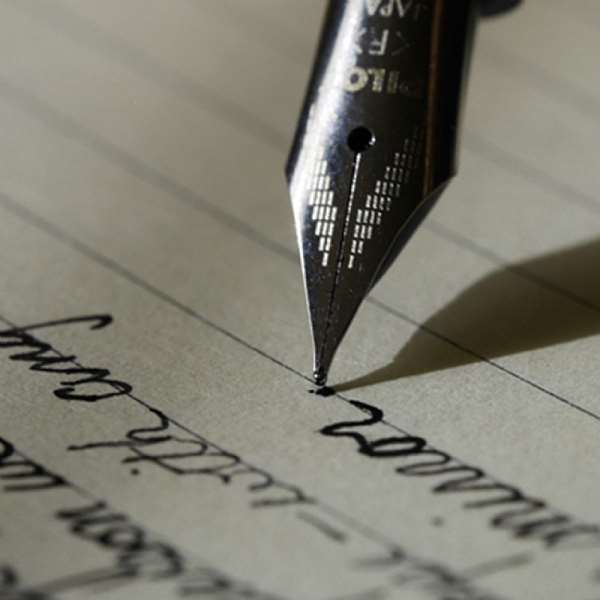 President Atta Mills' soon after assuming office empanelled the Constitutional Review Committee(CRC) pursuant to Constitutional Instrument 201 (C.I) that mandated , inter alia,: to conduct a consultative review of the operation of the 1992 Ghana's Constitution; provide a recommendation to the government for consideration and provide a draft Bill to the possible amendment to present constitution.
Most of us in the Diasporan community received the news with mixed reactions. While, some welcome it as an idea whose time has come; others denigrated it as ineffective and useless body since the government has its own ideas about kind of constitution they want and therefore, the final recommendation from CRC would not see the light of the day. A few even speculated on the legitimacy or constitutionality of the body since it was not empanelled by Parliament but, rather, by the President. Anyway, I am always conscious of the advice of the historian who said that those who have no sense of history have the tendency to repeat mistake of the past. Unfortunately, the 1992 Constitution, with all its imperfections, was figuratively imposed on Ghanaians. Do we want the repeat of history? Against this backdrop, I am going to take a stand this time around and let my voice be heard. This may be the last chance for our generation
Some of us in the legal community have incessantly argued, ad nauseam, about the massive contradictions, inconsistencies and ambiguities inherent in the 1992 constitution which previous governments have failed to redress. But we woefully failed to take any measures either through court or legislative actions, to redress the issues. Now is the time to come out from the ivory tower and put a moratorium on those ineffectual academic rhetoric. Let some of us as members of the legal community take charge and the lead as social engineers to fix the problems and challenges of creating a viable, sustainable and solid foundation for our democratic governance. This is reality we have to understand and deal with!
Therefore against this background, I feel that it will be our patriotic duty to take part in the deliberations or proceedings in this exercise so as to make our voices heard. Even if it is rejected, we will feel not as pedestrians who sat on the fence while the tough was going but made our record for the public opinion and posterity. The bed rock of our democracy is the country's constitution and it, therefore, behooves on all of us as citizens to make our contributions towards its structure.
As some of us have argued, the 1992 constitution did a very terrible job in defining what a Ghanaian citizen is and what are the rights and privileges appertaining to said citizenship. All what the constitution did in Chapter 3 was to lump all natural born i.e., citizens by birth together with naturalized/registered citizens and pontificated that every citizen who takes on the citizenship of another country immediately "forthwith" ceases to be a citizen of Ghana. To add salt to the wound the constitution under Article 92(4) debars the affected citizens from running for any elective office such as President, MPs and without the right to protest.
Such was the prevailing law until 2005 when Parliament amended the PDNC Decree 284 and granted Diasporan Ghanaian the right to vote pursuant to , Representative of the Peoples Act (ROPAA) but not the right to run for elective offices in general elections. Sad to say that ROPAA still remains in the statue books without its implementation. In 2000 the Citizenship Act 591 was passed during the terminal phase of NDC administration that created the dual citizenship . In July 2001 Parliament enacted into Regulation by the NPP government which recognized Ghanaian abroad as dual citizens but with strict proviso, again relying heavily on the constitutional prohibition of Article 94(2), barred them from being appointed into fourteen (14) listed positions in the country's public service. Against this backdrop the only benefit for the dual citizen Ghanaian, under the Regulation of Act 591, is the right to hold a Ghanaian passport cum visa for the re-entry into the country, period.
The question which arises in the minds of some of us is what is the real motivation of the dual Citizenship Act 591? The answer is not too farfetched. JJ Rawlings and his NDC government felt that by extending Ghanaian citizenship to African Diasporas they could really repatriate them to Ghana to invest in the country's economy. Therefore barring them from being appointed to the public service or running for any elective service was a fire wall for possible future security breach or misplaced allegiance by the African Diasporans. In essence, the interest of Ghanaian Diasporans and their fate were after thought or not factored in as an element in the dual citizenship equation.
In 2007 three Ghanaian Diasporas in USA, including yours truly, retained a Ghanaian lawyer to file suit in Kumasi High Court for interpretation of the citizenship chapter and the Dual Citizenship Act as discriminatory and unconstitutional. Anyway as it always happens to most cases in Ghana, the matter was summarily dismissed by the court without the petitioners being provided a modicum of opportunity to hear the merits of their allegations. Thus the creation of the CRC is welcome news for those of us who understand the nuances of a constitution and cherish our rights as equal citizens of Ghana . Undoubtedly this is a golden opportunity to move into action and once again raise our voices among the 60,000 submissions that have been made to CRC so far.
In pursuance of this, I have prepared a background paper and a critique of the current citizenship provisions for the consideration by CRC provision to repeal or revoke the entire Chapter 3 on the current citizenship section. Added to this my is a draft Bill that will supplant and lay out a new definition of citizenship for the CRC consideration.
Under my draft Bill ,there shall be three categories of citizenship: 1. Citizenship by Birth; 2. Citizenship by Registration; and 3. Citizenship by Naturlization. The preeminent citizen among the categories is Citizenship by Birth which grants citizenship to all natural born citizens and their children . This includes both Ghanaians residents overseas who were born in Ghana and or relate to the indigenous ethic groups in Ghana. Citizenship by Registration, all those residents in Ghana who meet certain statutory requirements passed by Parliament. This also includes, foreign wives of Ghanaians and those adopted by Ghanaians; and lastly Citizenship by Naturalization granted to foreign residents who have lived in Ghana for at least five years meet other statutory requirements enacted by Parliament.
Citizenship by Birth is the pre eminent group. They remain Ghanaian citizens regardless of their citizenship of other countries. Their Ghanaian citizenship shall not be abrogated by law and they enjoy all the privileges and immunities appertaining to their Ghanaian citizenship. The taking of citizenship of another country does not deny them their rights of being Ghanaian citizens. This is not reinventing the wheel on a new Ghanaian citizenship but this is modeled after the constitutions of African countries such as Nigeria, Cape Verde and Kenya which saw the urgency to reintegrate into their citizenship ALL their citizens so as to tap on their skills, resources and talents for the social economic development of their respective country. So won't Ghana by reclaiming their forgotten or marginalized citizens who happen also to be citizens of other countries, due to accident of history, be joining the afore named progressive African countries for her benefit?
Some of you may have some issues with other sections or provisions of the constitution. But to me due to lack of clarity on the citizenship question, this as a threshold question or preeminent issue must be addressed during the proposed review to the constitution . As it is now , it places a heavy burden on the rights and freedom of natural born Diasporan Ghanaians.
Least to say is the unequal playing field some people are currently playing on undergirded by Article 94 (2) of the constitution. Regrettably the major political parties have mirrored such unjustified exclusionary provisions in their party's constitution in consequence of which some Ghanaian Diasporans are suffering the indignity of being accorded second class citizens in their own country. Abundance of evidence prevail on how some were denied appointment to ministerial positions, others were forced to renounce their citizenship , or being compelled in protracted litigation to defend their citizenship or explain about renunciation of their foreign citizenship . At the same time others were being given a free pass or operate under the radar as to be appointed into higher office or be elected as MPs. The status quo is blatantly unfair, unjustified and invidiously discriminatory .
Therefore I will be heading to Ghana sometime in December with my draft Bill and paper to present before the CRC and lay out my rationale. Thus it behooves on each and very one of us to be part of the process and solution. Let your collective voices be heard and say "We too are citizens of Ghana and should be so treated".
Below is a template Resolution you may print out, append yours and other signatures and forward to the Commission: [email protected]
WE, THE UNDERSIGNED, citizens of Ghana by birth now domiciled in Toronto, Canada resolve as follows:
CONSIDERING, the mandate of the Constitutional Review Committee (CRC) to review and prepare recommendations for those areas of 1992 Constitution that needs to be amended. And;
HAVING SEEN OR EXPERIENCED, the discriminatory impact of Chapter 3 and Article 94 (2) of the 1992 constitution on the rights of Ghanaian by birth citizens who are domiciled in foreign lands and have taken on citizenship of other nationalities; being prohibited from joining the public service of their country and run for high elective offices such as the Presidency or Member of Parliament; and further, having seen the prevailing double standard where some of the Diasporans have been compelled to renounce their citizenship or in lieu been hauled to court if there is any doubt about their renunciation ; while others get a free pass due to their political connection all resulting in the creation of an unequal playing field in the body politic. And;
RECOGNIZING, that other countries in Africa such as Nigeria, Cape Verde, Kenya and Nigeria no longer require its citizens by birth to renounce their citizenship of other countries and be given same rights guaranteed to all her citizens ; and recognizing the large in flow of funds which we Ghanaian have infused into the economy .Latest Bank of Ghana report shows an annual remittance of $8 billion US dollars; further recognizing that Ghana needs all its citizens to contribute their talents, skills and resources for the economic growth and development of Ghana and finally, recognizing the United Nations and African Union recommendations which , among others, enjoin all governments to allow all citizens the right to participate in the government and the public service and the enjoyment to tap on much ignored resource and human development of all its citizens are encouraged in view of the challenges and demands of globalization. And;
NOW ,IT IS HEREBY RESOLVED, that the signatories herein below support the draft Bill of Dr.Agyenim Boateng and others to REPEAL Chapter 3 of the Constitution and Article 94 (2) in order to bring it in line with modern democratic governance as prevail in other African countries and elsewhere and, therefore, seriously urge the CRC to adopt the Bills as submitted:
SIGNATORIES:
1.___________________________________________address or _______________E-mail or phone___
***** Agyenim Boateng is a former Assistant Deputy Attorney General of the State of Kentucky. He now lives in Lexington, Kentucky where he is in private practice of Law and serves as a Consultant in Public Policy. He can be reached by e-mail:[email protected] or follow him on @Twitter***