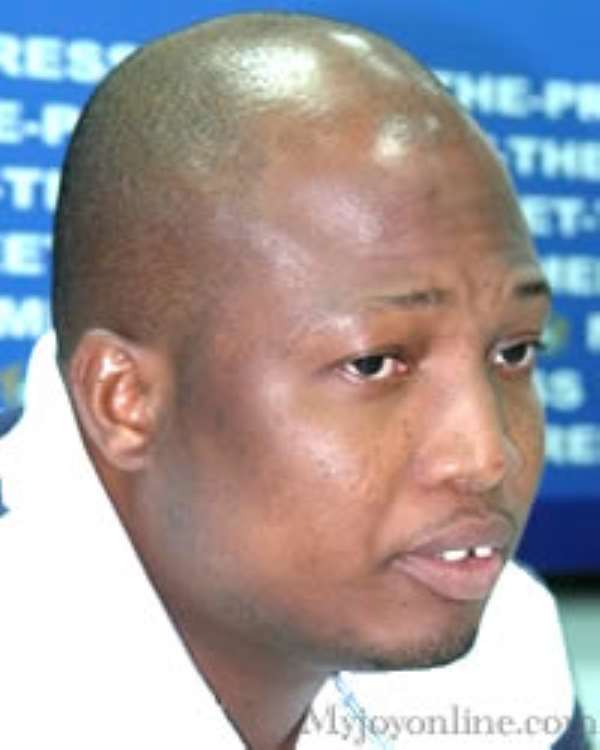 The impact of burning electronic material on our environment and on Ghanaians is so enormous we have to find alternative jobs for the young men who are eking out a living by polluting the environment and putting their lives and that of other innocent Ghanaians at greater risks whilst successive governments have done very little or been busy spending tax payers' money on 18 karat gold medals or on soccer fans whilst ignoring the poverty and joblessness which have driven many youths into such a hard life.
I was in the middle of writing an article on electronic waste or e-waste, especially on the lack of proper regulation and the dangers to the lives of the estimated sixty thousand people in Agbogbloshi (a slum in Accra) and its environs as a result of dumping or burning products like circuit boards, computer monitors, microwaves and other electronic products in search of copper wire when I got a buzz from a friend about a breaking news item in Ghana.
What I saw when I checked the news item was disturbing and for a several minutes I was caught between finishing the feature I had already started and dealing with the breaking news item. I didn't do either. At 7pm Norway time when the sun was high up and still hot, I simply went to sleep and dreamt Ghana had lost a World Cup final to Italy and Mrs. Rawlings was President.
Away from dreams about the world cup and Mrs. Rawlings, we are witnessing a very ruthless campaign by a section of the media and their sponsors in government to traduce the Rawlings'. The story about an alleged kidnapping of an Insight photographer is part of the scheme to discredit President Rawlings and his family.
I wasn't too surprised about the source of the story and the comments made by the managing editor of The Insight, Kwesi Pratt. Kwesi has become a franchise politician and has been behaving like a teenager getting a thrill out of ogling the naked nether regions of a woman. Can't take such a fellow seriously can you?
But I found Lawyer Sam Okudzeto's comments very interesting. The supposedly learned lawyer says the reporter of The Insight newspaper allegedly abducted at the Adjiringano residence of President Rawlings for taking pictures of the premises did nothing wrong because "we see beautiful houses and we take photographs because we admire the house." Very unhelpful comments from someone with a legal background.
There are ethics and standards in journalism and need I remind Sam Okudzeto and the managing editor of The Insight, without giving credence to the kidnapping story that the insight reporters had invaded the privacy of the Rawlings' by attempting take pictures of a their "private residence".
Article 5.1 of the Ghana Journalists Association's code of ethics enjoins journalists to "respect the right of the individual, their privacy and human dignity". Even in a situation where it is in the public interest, you would have to exhaust all legal means to interfere or as in this case take pictures.
The intrusion into a person's life – which includes taking photographs on a private property without their consent - is therefore unacceptable and cannot be justified.
The most interesting thing for me is the provision in the 1992 constitution of the Republic of Ghana where it states in article 18 that "no person shall be subjected to interference with the privacy of his home, property, correspondence or communication except in accordance with law as may be necessary in a free and democratic society."
What Mr. Okudzeto should be telling Ghanaians is that as much as anyone has no right to enter a private property without permission or recourse to law, no one – including a journalist – has right to take photographs of private property even from outside without recourse to law regardless of how beautiful the house is. The kind of trespassing, as reported by the media is harassment and an invasion of privacy and could lead to prosecution. It is absolutely nonsense for Mr. Okudzeto to suggest otherwise without any legal basis.
The National Media Commission has become redundant and a fig leaf for publishers like Kwesi Pratt to bend the rules and use their papers to run down people they don't like. I have worked over a decade as a journalist and support press self regulation and freedom of the press, but the commission must do more in protecting the legitimate privacy rights of citizens and forthright in condemning publishers who twist the rules.
What journalists like Kwesi Pratt are doing is way beyond what is acceptable journalism. He and like minded colleagues who are bent on traducing Jerry Rawlings and his family must understand that they are required by law to work within acceptable boundaries.
Ras Mubarak
[email protected]