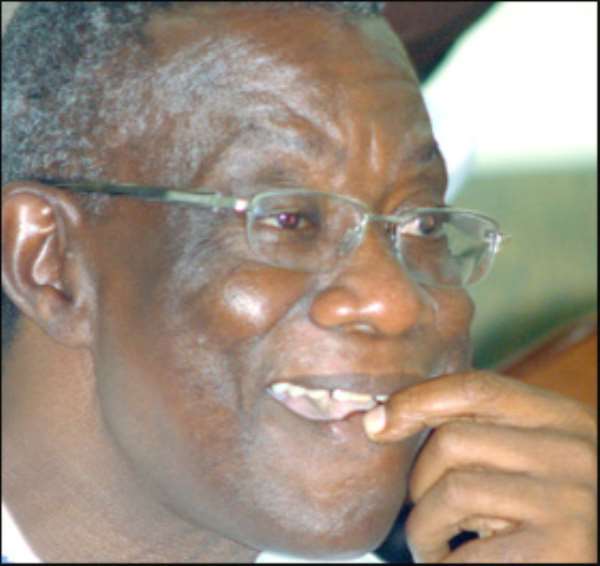 Listening to President Mills as he gave the State of the Nation address and our 53rd Independence Day celebration speech, one question I asked myself was why do majority of Ghanaians admire President Mills and feels he would deliver his campaign promise? The fact is Mills has easily captured the Ghanaian people's attention through his campaign and now presidency over the eight years. What is it about our president that is just so agreeable that even the opposition parties do not criticize his personality, but question his slowness in implementation of Policies?
The first thing that comes to mind when thinking of Professor Mills as a person is his genuine and sheer fortitude. He has a very soothing demeanor about him. This would be reasonably a positive feature when it comes to the executive governance that is the presidency. Thus despite Pressures from the opposition parties and even the former President from the ruling party, Mill's patience demonstrates he is not rushing to make important decisions. Patience in governance, to me illustrates to us that, best policies are being deliberated to improve the lives of Ghanaians, and that much will get accomplished when their term ends either in 2012 or 2016. Thus Patience shows the country that Mills has self control, and that is a crucial quality for any leader.
Considerate is another class that President Mills appears to have power over, as the president, there are many people to deal with on a daily basis. It would take a great deal of understanding to be successful. The fact that so many people, on both sides of isle, respect and admire Mills, shows that he has great understanding for them and their differences. This carries over to his views with all the ethnic groups in Ghana as well. He has been demonstrating his patience and understanding with various chiefs in hopes to make the country a little safer.
Many people would surely like to see a president that is extremely aggressive and forceful. There are many people in the ruling party who would want the President to jail all the Ministers and other officials in the previous administration for the various corrupt allegations. Mills demonstrates compassion and kindness. Perhaps a more aggressive person accomplishes more, but that doesn't make them the best president.
Aggression and force can be risky, and one of the reasons Mills has bonded with majority of Ghanaians is due to his kindness and compassion. He has a gentle way of leading people and putting them at ease. This is the type of president people seem to want and need right now. Accomplishing certain goals as president is very important, but not at the expense of alienating and endangering the country. A kind person, such as President Mills, provides our country with a hopeful, safe feeling.
Finally, he surrounds himself with well equipped, resourceful people. Mills realizes he is not on the job alone. He knows that it will take his entire administration as well as the people of our nation to make our country the best it can be for all. He turns to these people for advice, ideas and help to be effective. This includes his own former boss, when he was the then vice president. He has been very open about his issue with the former president family dynamics, and people appear to like what they see. It's no doubt; Mrs. Naadu Mills has the same likable qualities as her husband. Thus together they make a powerful duo.
Finally People may not always agree with the president's policies, but it's hard to find someone who does not find President Mills's personality traits favorable. It only takes a listen or two to clearly see why President Mills is the popular president, and no doubt the most humble president of all time.
Author: Paul Rex Danquah
University of East London