EXPOSED: NDC GOV'T OFFICIALS' RIP-OFF AT TOR!........As they share TOR cash among themselves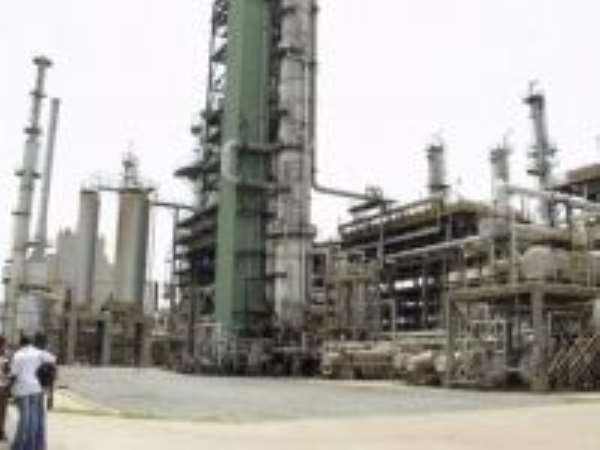 Workers of the Tema Oil Refinery (TOR) are enraged over claims that a top government officials at the helm of affairs at the corporation would rake in illegal and unholy profit margins form processed crude oil.
Consequently, the workers have threatened a massive demonstration pretty soon if their concerns are not addressed by the Mills-led Government.
Some of the workers who spoke with Modernghana.com News on condition of anonymity said they feared that these top government officials would 'rake in dirty profit margins between GH30,000 and GH50,000 per stream supply of crude oil processed by TOR, if TOR Board and management' accepted the proposal for payment of processing fees.
The TOR workers therefore have vehemently objected to the decision by the Ghana National Petroleum Corporation (GNPC) to divert from its core business of exploration into selling of finished products.
Modernghana.com investigations have established that the brouhaha came in the wake of the ongoing discussions between TOR and GNPC over the 700,000 barrels of crude oil brought into the country recently.
Impeccable sources very close to TOR Board and management told this reporter that the "Corporation has decided to allow TOR to process the crude while the Bulk Oil Storage Transportation (BOST) takes delivery and sells to the Oil Marketing Companies on behalf of GNPC."
The sources said these phenomenon would mean that the 'corporation would be paying processing fees to the refinery.'
Another source claimed the consignment, which is valued at $62 million, was discharged from the vessel called MT Ariadni in a bid to avoid demurrage as the continued holding of the vessel could incur a 10 per cent penalty cost of the product per day to be borne by GNPC.
The workers whom Modernghana.com News interacted with threatened their "decision to embark on the demonstration would not waver should the National Democratic Congress (NDC) Government decides to accommodate these impostors masquerading as experts in the oil industry to sabotage TOR's core function."
They explained that due to the huge debts that TOR was saddled with, "to make the refinery a tolling facility would only deepen its financial woes."
The workers have therefore appealed to the government to intervene so the refinery could procure its own crude and stop GNPC from interfering in the refinery's business and concentrate on its core business of exploration.
The Director of Exploration and Production of GNPC, Mr Thomas Manu, told the media that the issue was purely a marketing one which ought to be addressed by the Chief Executive Officer of the corporation. Stay tuned for more revelation on this matter.