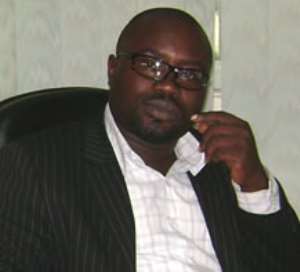 The impact of school infrastructure on girl's access to quality basic education In Ghana.
Introduction and Background
The first Millennium Development Goal target, getting equal numbers of girls into primary and secondary education by 2005 was missed. This put at risk achieving many of the 2015 Millennium Development Goals (MDGs) because education, especially girl's education can help unlock progress towards other MDGs, e.g. child mortality, maternal health, HIV and poverty.
Global statistics indicate that about 44 million girls worldwide remain out of school, with 20 million living in Sub Saharan Africa with an average of 89 girls to every 100 boys enrolled in primary school. The percentage of girls who complete school is still below 60% in many African Countries compared to an average 75% for boys.
The gender parity target of the Millennium Development Goals on education states that the ratio of boys to girl in primary school should be equal i.e. 1:1. In 2005, Ghana missed out of the gender parity target of the Millennium Development Goals and the Education Strategic Plan 2003-2012.Ghana was only able to attain a gender parity ratio of 1:0.93 as against a target of 1:1 in primary school. Major strides have been made to achieve the current gender parity rate of 1:0.96.This includes the introduction of the Capitation Grant. There however are huge regional disparities especially in the Ghana Education Services' 53 deprived districts where gender parity is as low as 1:0.70. Beyond enrolment are issues related to retention and Universal Primary Completion (UPE). Anecdotal evidence suggests that the retention rate for boys averages 90% whereas that of girls is below 80%. The national completion rate for boys at the primary level is 91% whereas that of girls is 79% which suggests that boys have 10% additional chances of completing primary school than girls.
Case for violence free schools for girls
Dominant on the list of factors attributed to the disparity in girls access to quality basic education are issues relating to Violence Against Girls in school - harmful traditional and cultural attitudes, lack of a gender friendly school environment, beliefs and practices which are inimical to the rights of girls and denies them of the right to an quality basic education, forced marriage, early marriage, sexual abuse, social factors like teenage pregnancy, economic deprivation and the lack of role models (including female teachers) in communities. This write up will explore the effects of one of the most relegated factors affecting girls access to quality basic education, and providing avenues for perpetrating and perpetuating violence against girls in schools, thereby affecting girls enrolment, retention and completion-The quality of School infrastructure.
It is a fact widely acknowledged by research that health and security issues influence when and whether to go to school or not, their functioning in school and how long they stay in school. It directly has an impact on children, especially girl's enrolment and retention in school. Crucial to good health is the availability of congenial sanity facilities. This includes decent and hygienic separate toilets, urinals and changing rooms for girls.
Separate Toilets
The British Department for International Development (DfID) identifies the lack of separate toilets for girls as a major cause of absenteeism for girls in schools. Adequate toilet facilities require the provision of separate and decent toilets and urinals for boys and girls in school. In 2008, the Ministry of Education reported that only 48% out of the total number of 13,247 primary schools have access to toilet facilities in Ghana with the highest proportion of primary schools with toilets (90%) in Tema and the lowest (10%) in Kintampo South District. At the Junior High School Level, only 52% of public schools had toilets with the highest (93%) in Dangbe West in the Greater Accra Region and the lowest (9%) in the Juabeso district in the Western Region. (Preliminary Education Sector Performance Report, 2008)
School girls at a Focal Group Discussion with schools in the Amasaman Municipality complained that the lack of toilets in schools made them absent, especially during their menstrual periods and made the school environment unsafe for them. According to them, they had to cross the main Accra Nsawam highway to negotiate access to a privately owned toilet facility situated at a filling station or had to visit the bushes with their male counterparts, thereby exposing them to the nefarious activities of drug addicts who used the bushes as their haven.
Key questions
Recognizing Amasaman as an urban or peri-urban area, one wonders the stark reality of the situation, especially in rural areas where school infrastructure is problem. The absence of toilets for girls does not only affect school attendance but also contributes to the denial of their right to dignity and quality education. Since It is on record that Ghana was the first country to ratify the International Convention on the Rights of the Child and is a signatory to the Millennium Development Goal declarations, Convention on the Elimination of all forms of Discrimination against Women (CEDAW) and the Education for All convention, all of which provides for the provision of facilities and opportunities necessary for the equal development of girls and boys in schools, the question still remains: How is government praticalizing provisions in these international conventions? What are the structural issues involved in making the physical school environment safe for girls? Are there any international best practices to share in developing a comprehensive approach to making the physical school environment safe for girls? What are the challenges in adopting a sustainable approach to making the school environment safer for girls and the way forward?
Policy challenges
The fundamental underpin to the presence or otherwise of separate toilets for girls, changing rooms and urinals in schools is the infrastructural policy of the Ministry of Education and the Ghana Education Service. My search at the Ministry of Education and then Ghana Education Service revealed the absence of a comprehensive and operational basic school infrastructural policy in Ghana. The standard building designs recommended by the ministry is without a firm implementation clause. The architecture of basic school infrastructure has become a decision of funding agencies. Specifically, the GETfund has its own school infrastructure design, distinct from the Social Investment Fund and that of District Assemblies. At the district level, where over 30% of the District Assemblies Common Fund is spent on basic school infrastructure, District Assemblies and other Non Governmental Organizations decide on their choice of school building plans. They decide on whether or not to include toilets in school building plans. One thing is clear here-the absence of a coordinating function of the Infrastructure Coordinating Unit of the Ministry of Education and the Ghana Education Service. My understanding is that the unit has the mandate to among others coordinate and regulate educational infrastructure in Ghana in a manner that is consistent with international best practices in education. Sadly however, some 5,000 primary schools have no toilets by reason of the exclusion of toilet facilities in the school architecture. It is apparent that there is enormous disregard for gender considerations in the development and implementation of education policies, the outcome of which has been the current disparity in gender access to basic education in Ghana.
The argument that an addition of separate toilets and urinals for girls comes with an added cost (probably 10% higher) sounds economically applausive but is developmentally incoherent with the expected outcomes of school project, bearing in mind that a school building is not a final project in itself, but a platform to encourage enrolment, retention and create a conductive teaching and learning environment to achieve quality education and eradicate poverty in the long term. One wonders the benefits of putting up a cost efficient school building without toilet and urinal facilities only to attract low enrolment, retention and completion rate as a result of apathy and absenteeism by girls who feel insecure in such an environment.
The role of the Girls Education Unit
The Girls Education Unit of the Ghana Education Service exists to promote the interest of girls in basic schools. The fully decentralized unit at the district level has a desk officer in every Metropolitan, Municipal and District Assembly in Ghana. In pursuit of girl's education especially at the basic level, they are supposed to influence decisions, policies and resources and actions in favour of promoting quality girls education at the community level. To what extent is the Girls Education Unit involved in decisions relating to the design of District Assemblies basic school building plans? What has been the level of gender influence to ensure basic school infrastructure are gender responsive at the district level? Recognizing the complexities in the current challenges in attaining gender parity in basic school enrolment, retention and completion, and appreciating that the existing quantity and quality deficits in girls education is as a result of structural deficiencies deeply rooted in policy and practice is vital. It is time for the Girls Education Unit should wake up and fulfil a moral if not an official duty.
Safe schools: The way forward
Fencing of school environments is an absent feature in public schools in Ghana. There certainly is a reason for fencing most private schools in Ghana. In response to a question on how the Capitation Grant should be used to improve teaching and learning, girls in Chamba DA primary remarked that they needed security and wished the Capitation Grant could be used to provide security for them in school. This is against the background of the practice of forced marriages mostly through kidnapping in schools in the Nanumba North District. According to the girls, because the school was not fenced, it was easy for two of their colleagues to be kidnapped from the school compound and smuggled into marriage in the previous term. How safe is a house without a fence wall? Private schools secure their compounds with fences and engage the services of security men to offer security to children in school. This is notably absent in public basic schools.
Making schools safe for girls require a concerted effort emphasising sustainability and practicability. The assumption that communities will provide their own toilets and urinals for local schools is a major reason for the lack of such facilities in about 50% of basic schools in Ghana. The state has a responsibility of creating a learning environment conducive not only boys but also girls.
The Ministry of Education should strengthen (and is possible review the mandate) of the Infrastructure Coordination Unit for it to be able to adopt a common basic education infrastructure policy for Government. This should be done in consultation with key stakeholders including District Assemblies, Ghana Education Service, and Girls Education Unit, the Parliamentary Select Committee on Education and Civil Society representatives. There may be several categories or types of school building plans, taking into consideration the cost implications relating to size, but basic facilities like separate toilets and urinals for girls and boys and fence walls should be integral and entrenched in all categories of approved school designs. Alternatively, community contributions to school projects can be directed towards building school fence walls with local resources e.g. bamboo. This will also ensure that N.G.Os like ActionAID, World Vision, and PLAN Ghana, and other education infrastructure investors adopt an approved school building plan for purposes of uniformity. With the involvement of Civil Society at the policy formulation and adoption stages, an added commitment to assisting in monitoring compliance to building plans would be expected from Civil Society to complement that of District Assemblies and the Ghana Education Service at the local level.
Addressing facilitating factors to Violence Against Girls in schools and working to removing barriers to quality girls education should not only be seen as a statutory in fulfilment of girls right but a building block to sustainable development. The benefits of girl's education can however not be underestimated. Educated girls have better opportunities to earn higher wages, participate in community life and decision making and are better informed about health risks that may be relevant to both themselves and their families. It has further been established that providing girls with one year of schooling beyond the average can boost their eventual wages by 10 to 20 percent . In Africa, children of mothers who receive five years of primary education are 40% more likely to live beyond age five.(Psacrcharopouls, G. and Patrinos, H.A 2002 Returns to investment in Education: A further update Washington DC, World Bank, Education Sector Unit, Latin America and the Caribbean Region(Policy Research Working Paper No 2881) Summers, L. 1994:" Investing in All the People: Educating Women in Developing Countries" EDI Seminar paper, No. 24, Washington DC: World Bank.)
The need for Government - Civil Society collaboration in safeguarding gender interests in basic education is immediate and imminent for Ghana to remain on track to achieving the Millenium Development Goals on education and gender. This raises the issue of the absence of a comprehensive gender policy in basic education in Ghana.
Credit: Kofi Asare
National Program Officer
Ghana National Education Campaign Coalition (GNECC)
Airport-Accra
233 21 761856
233 244 713584