Ibrahim Adams accuses NDC N/R Chairman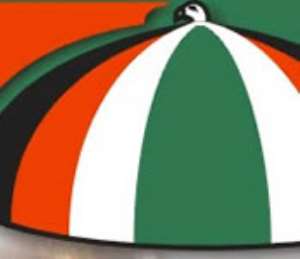 Listen to Ibrahim Adams explain the attacks by NDC youth on his family and the involvement of Alhaji Zakari
A former Minister of Agriculture in the previous National Democratic Congress administration, Ibrahim Adam has accused the Northern Regional Chairman of the party of orchestrating an attack on his family.
NDC supporters believed to be loyal to Alhaji Sumani Zakari, Sunday raided Ibrahim Adams' house in his absence, vandalised property and assaulted family members present.
Mr. Adams says he is still at a loss as to why he was attacked.
He told Joy News the Regional Chairman should be stopped from using violence to entrench himself in the position of chairman.
"I was on the way to Bolga with the vice president when I got a call from my daughter that they had been attacked by some stick-wielding young men. Then one lady took the phone from her and mentioned the names of some of those she could recognise and then it dawned on me it was the Regional Chairman of the NDC again that" orchestrated the act.
Mr. Adams claimed that three of the attackers were children of Alhaji Zakari, with the leader being the NDC Chairman for Tamale North Constituency.
He regretted that his daughters sister-in-law, who was on her first visit to Tamale was "baptised with a heavy slap that made her bleed from the nose."
The former minister said he would make a formal report to the party's leadership and the president, trusting that action will be taken against Alhaji Zakari.
He said the Chairman had gained notoriety for visiting mayhem on people, especially political opponents in the metropolis.
"This is not the first time he is done this, every former minister living in Tamale has either been threatened or assaulted by this man personally or (through) his agents."
Mr. Adams said Alhaji Zakari is noted for resorting to violence to achieve his goals.
When reached for reaction by Joy News, Alhaji Zakari denied Mr. Adams' claims but would not comment any further saying he had been advised against commenting on the incident.
Story by Malik Abass Daabu