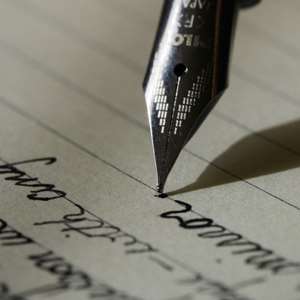 Once he used the mandate given him in the 2000 elections to determine the course of Ghanaians' lives over the eight years that he ruled the country, former President John Agyekum Kufuor will be remembered for various reasons at various levels. Be those levels political, ethnic-based, local, or international, people will relate to him in peculiar ways. Some may quickly praise him for whatever he is or has done; others may hesitate to praise him; and the rest may choose to condemn him outright. Still, some may choose to be noncommittal. But he will be remembered. Whether this remembrance will be for weal or for woe, Kufuor's image will stick around.
He is the subject of a good book that will "dissect" him in every aspect---psychologically, emotionally, intellectually, and any other way possible. I consider him as a mobile goldmine of issues to be tapped for insights that can help us see the Ghanaian politician from varying perspectives. Of particular interest to me is the search for clues to comprehend why he took certain far-reaching decisions just when he knew he was leaving office and wouldn't be available to face the consequences. Those political manouevres have thrown some light on his other side.
These eleventh-hour decisions have already given cause for concern and cannot be left unexamined. Maybe, they will lead us to more important issues that can help us comprehend matters and cope with the aftermath in one way or the other for the betterment of our country. Moreover, if we know that such "surprises" could recur, we might be more alert as we monitor happenings at the Presidency. I want to raise some of what he did just before ending his eight-year rule to set the ball rolling. I am not an authority on human psychology and will leave the larger issues for those authorities to tackle. Mine is based only on what he has given me to see.
The last few hours of Kufuor's tenure revealed aspects of him (and his handling of the affairs of state) that will not endear him to anybody like me. Here are some of the controversial issues that Kufuor came up with just before leaving office:
1. He called for the term of office of the President to be raised from four to five years, claiming that the additional year could be used to complete what might have been initiated in the first four years. He had eight years in all.
2. He suggested a six-year tenure of office for the Electoral Commissioner (and other members?) so that they could be better prepared to handle affairs in a more democratic manner.
3. He raised public sector workers' salaries by as much as between 16 and 32% even though the document on the issue had been lying on his desk three months hitherto.
4. He unconditionally pardoned and unreservedly freed from any legal or constitutional encumbrance 500 prisoners and NDC officials who had been tried by the Fast Track Court and imprisoned for causing financial loss to the state.
5. He stopped the ongoing trial of Nana Konadu Agyemang-Rawlings and the others for their alleged involvement in the divestiture of the Nsawam Cannery to Carridem, owned by the 31st December Women's Movement, which is headed by the former First Lady. Unlike the other decisions, this particular one was not announced until 1/13/09 when JoyFm Online broke it.
All the above-mentioned instances speak volumes about the former President. By making those decisions, what was Kufuor seeking to do? Did he want to be seen as altruistic? Or was he seeking to confirm people's impressions about him as "The Gentle Giant" who would not want to do anything to harm anybody? Did he want public support or to be seen like Chaucer's Prioress---who had a conscience and a tender heart---who was so charitable and so "pitous" as to weep upon seeing a mouse caught in a trap, dead or bleeding?
In other words, why did Kufuor do what he did, knowing very well that he was stepping out of office and would not be in a position to ensure that his decisions were implemented or that he would bear the consequences?
The man must have had a lot up his sleeves for doing what he did. That lot must be seen beyond the veneer of "goodness" that those decisions might portray. These last-minute political manouevres are venomous and confirm my apprehension that Kufuor is an insidious character, seeking to do harm to the NDC government. His decisions to raise public sector workers' salaries, to discontinue the Carridem trial, and to grant unconditional pardon to those who had already been taken on the rough road of justice and had their public image shredded don't attract any commendation from me.
At best, they belie the wily nature of a President who led a sly government to prosecute its agenda of vindictiveness against its main political rival, the NDC. In spite of all the highhandedness in the eight years of his administration, the NDC did not die---to the chagrin of J.H. Mensah and all those who had given the false prophecy that by the end of Kufuor's first term in office, the NDC would be dead.
Ultimately, one may ask: So, is the making of those eleventh-hour decisions one of the strategic measures that Kufuor and his NPP intended using to kill the NDC? I am tempted to think so.
Now, let me take up only two of Kufuor's wolf-in-sheep's-clothing decisions to justify my stance. The first is the raising of salaries for public sector workers; and the second is the unconditional pardon of Tsatsu Tsikata and the other victims of the political trials.
1. The Salary Increase
I am bent on raising this issue because this decision has dire consequences for the young Prof. Mills-led NDC government, especially in terms of its relationship with workers. The battle lines are drawn already. Salary increase for the public sector workers has been an age-old bone of contention between governments and workers. What Kufuor announced is weird because it was not the collective decision through any negotiation by the partners in the Tripartite Committee nor did anybody expect salaries to be raised in January when the incumbent was just about leaving office. The problem, however, is that once the announcement came from the President, it would be a source of relief for workers; and they would not accept anything to the contrary.
And who will begrudge them? After all, having lived under the impression that the NPP government would solve their problems as was often declared publicly by its leaders, why should Kufuor's "magnanimity" not be welcomed? More importantly, why should his decision on the salary increase be overturned by the new government? Such a government must have nerves!
Certainly, any decision by the Mills government not to implement the new salary scale will leave a sour taste in the mouths of the expectant beneficiaries. Immediately, the government would be on a collision course with workers. There will be only one outcome: the creation of an unhealthy relationship between labour and government even before the NDC administration gets some breathing space to start serious government business. Agitations may erupt soon, especially if political opponents of the NDC in the labour force take up the issue to play workers against the government. The government's hands have already been tied behind its back by this decision.
The industrial waters stand to be muddied and the Mills government will find it difficult to extricate itself from this dicey situation unless intense measures are immediately put in place to reach out to the workers. Anything short of that diplomatic approach will ensure a long session of intense head-butting. At this point, workers' confidence in President Mills will begin to evaporate because they will surely see him as incapable of implementing a "good decision" that his predecessor had made for their benefit. In consequence, workers will find it hard to collaborate with the government. Eventually, the future seems bleak for the NDC government in the face of this threatening issue. Is this what Kufuor wishes to happen?
Something, however, appears to be emerging that Kufuor's decision will not be implemented soon. According to news reports (Ghanaian Times, reported by JoyFm Online), the Controller and Accountant-General, Christian T. Sottie, had directed that salaries of public and civil servants should be paid at the "current approved levels," not the one announced by Kufuor.
Hints that the NDC government would still be expected to brace itself up for the fallouts are clear in Mr. Sottie's message. He was quoted as saying that "such payments would continue till a directive from the government instructs otherwise." And there is some faint relief for government in his explanation: "effecting salary increase of workers has a pattern to follow and is not by mere pronouncement." Did Kufuor not know this fact before unilaterally raising the salaries? What could be his motivation for doing so?
The problem is: Will the NDC government decide to retain the salary increase at all; or will it suspend it and call for fresh negotiations between the various partners in the Tripartite Committee before doing anything about salary increment? Will the government reduce the salary scale instead, given the state of the country's economy? I foresee a herculean task in this case, all because of Kufuor's calculated move to shackle the NDC government. The conclusion is clear that in both entering and leaving Office, the NPP under Kufuor was determined not to give the NDC any breathing space at all. Is this insidiousness good for our democracy? A cycle of "do-me-I-do-you" has already been set in motion. My heart aches.
2. Unconditional Pardon of Convicts
Now, let's see Kufuor through another angle. Behaving like a chicken with its head cut off, he disregarded all reason and stepped into the lane to make decisions that don't only tamper with the judicial process but that also make a mockery of justice as conceived and implemented under him. The release of Tsatsu Tsikata and all those 500 convicts may be seen as a normal decision that fell within his purview in terms of the "Presidential Prerogative of Mercy," which he exercised at will. It had long been predicted that he would free Tsatsu Tsikata. The only unknown aspect was the timing. Now, we know.
The unconditional pardon of the NDC functionaries, coupled with the discontinuation of the Carridem trial, places a big question mark on Kufuor's leadership style and quality. His decisions do only one thing: they confirm that these Fast Track Court trials were politically motivated and, therefore, emanated from Kufuor's office and were being tele-guided for political advantage, whatever it might mean to the NPP machinery. Otherwise, why won't Kufuor leave the matter to the Judiciary to handle to its logical conclusion? If a government discontinues such a trial just a few hours before leaving office---which has generated more controversy than anything else and attracted the widest ever public interest---what does it tell us?
If Kufuor thinks that his decisions would be interpreted as a demonstration of his "goodness" or a feather in his cap as a "Gentle Giant," he must have his head in the clouds. They will not do anything of the sort because they have already deepened animosity between him (or his NPP) and the victims (and their sympathizers) of these political trials. Furthermore, his decisions only confirm his inefficiency and imprudence.
Consequently, his decisions have thrown wide open everything that has to do with the law on causing financial loss to the state, the Fast Track Courts themselves, and the very caliber of personnel in the Judiciary. It is undeniable that the Judiciary itself is polarized just as the entire country is, thanks to Kufuor and his NPP government's miscalculated manouevres in the political game. Having politicized the Judiciary and created credibility problems for its members, how does Kufuor want the Judges to function in his absence?
I wonder how Justice Henrietta Abban, for instance, manages to walk erect wherever she finds herself. Is she sure that her own conscience has not been bruised by these gross decisions made by Kufuor to throw her professional credence into question? Maybe, she has already allowed time to heal whatever wound might have been inflicted on her. Some people are like that.
In fact, Kufuor acted strangely in all these circumstances and will go down in history as the most insidious, the most jittery, the most malleable, and the most infirm President Ghana has so far had. Maybe, we can learn from his eleventh-hour decisions to keep a better tab on those who become our Presidents. In all this, we should be reminded that democracy gives freedom for one to act with responsibility. It does not license irresponsible action. How will you remember John Agyekum Kufuor?